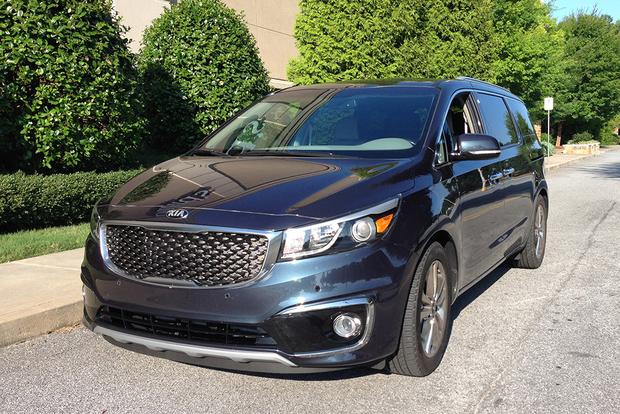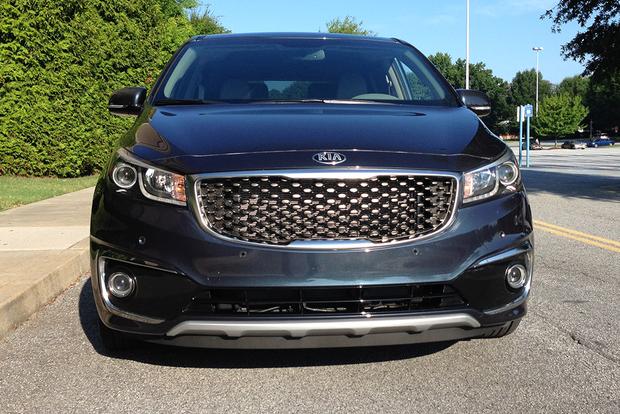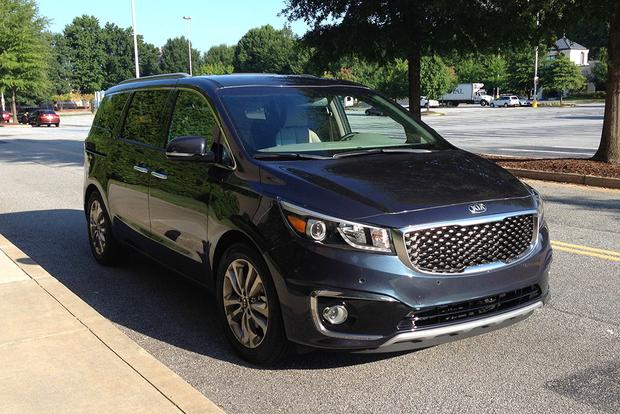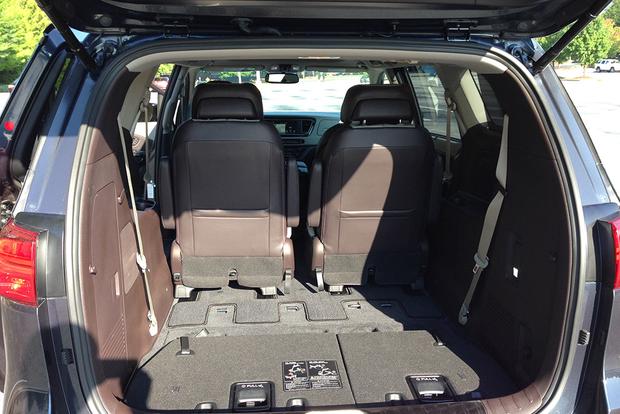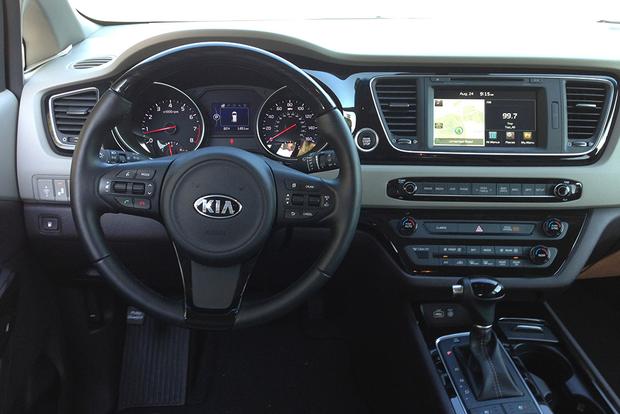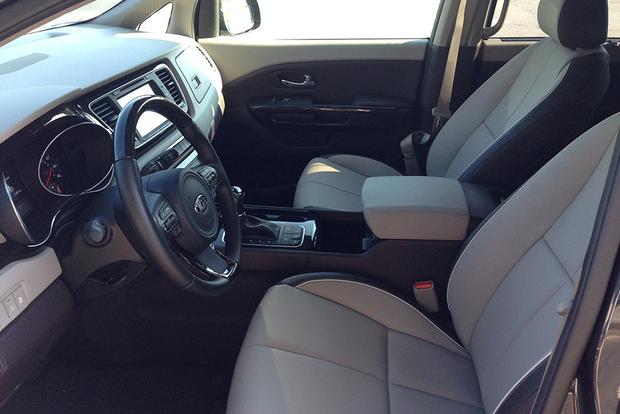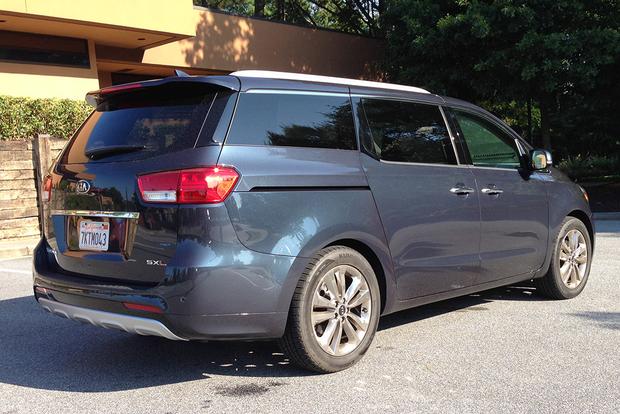 In years past, shoppers bought Kia models because they were affordable, budget-priced alternatives to more established brands such as Toyota or Honda, but now that's no longer true. These days, each Kia features excellent attention to detail, impressive quality and good reliability, which are three excellent traits we noticed in our 2015 Kia Cadenza long-termer.
In fact, we were so impressed with the Cadenza that we decided to experience another Kia for a year, so we chose the recently redesigned 2015 Kia Sedona, a minivan created to rival the highly popular Honda Odyssey and Toyota Sienna. Once an also-ran in the segment, the latest Sedona seems to defy the expectations that a minivan must be boring or dull by offering handsome styling, a lot of equipment and impressive materials.
Our Sedona
Like its Honda Odyssey and Toyota Sienna rivals, the Sedona is offered in five trim levels. In Kia's lineup, they range from the basic L model, which starts around $27,000, to the upscale SX-L. Eager to experience as many features as possible, we went with the SX-L, which starts at $40,595 with shipping. Our Sedona features two additional options, a cargo net ($50) and a rear-seat entertainment system ($995), for a total sticker price of $41,640 with shipping. If you think that sounds like a lot for a minivan, you probably haven't shopped for a new minivan in quite some time -- a top-of-the-line 2016 Honda Odyssey Touring Elite is around $45,000.
What else is included in the Sedona? In the SX-L model, just about everything. Think front and rear parking sensors, a wood-trimmed heated steering wheel, ventilated front seats, heated front and rear seats, an 8-inch touchscreen, a navigation system and a blind spot monitoring system with rear cross-traffic alert. The only option we didn't get is the Technology package, which adds automatic high-beam control, a 360-degree parking camera, adaptive cruise control and a forward-collision warning system.
How Does It Stack Up?
Given Kia's reputation for bargain pricing, it won't surprise you to learn that our Sedona is actually a good deal in the increasingly expensive minivan world despite its high price.
A Toyota Sienna similarly equipped to our Sedona SX-L will cost at least $42,500 or more if you want the rear-seat entertainment system, which requires a step up to the $46,000 Limited Premium model. Meanwhile, our Sedona is most similar to the Honda Odyssey Touring, a really great minivan that starts at just under $43,500 with shipping.
We're just as impressed with the Sedona's equipment as we are with the pricing. Our test model includes a lot of high-end luxuries that you'd expect to cost more than $40,000. However, like we experienced in the Cadenza, the Sedona offers a few unique items that make you really question whether you're in a Kia or a minivan at all.
For example, the Sedona's second-row headrests have adjustable bolsters on the side, just like in an airplane. The leg rests extend, too. There's also the color driver-information display in the gauge cluster, which even includes a display for the rear parking sensors. How many minivans offer driver-selectable drive modes?
We think the Sedona has a few benefits over its established rivals, but before we can say for sure, we think a long-term test will be a good way to see how it feels to live with and own a 2015 Kia Sedona for more than just a week. We're eager to see how it stacks up.