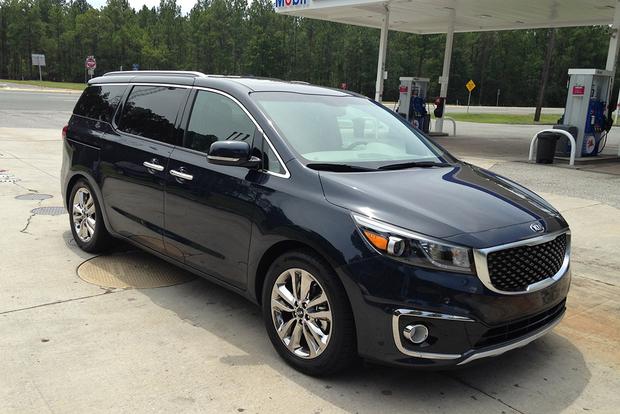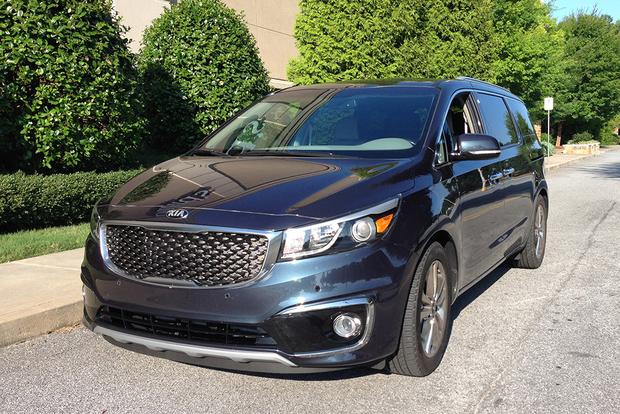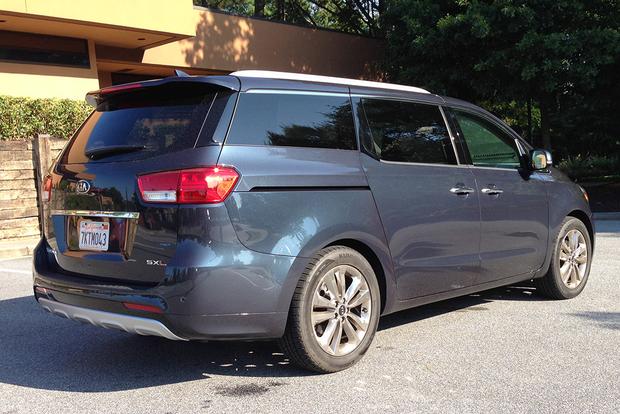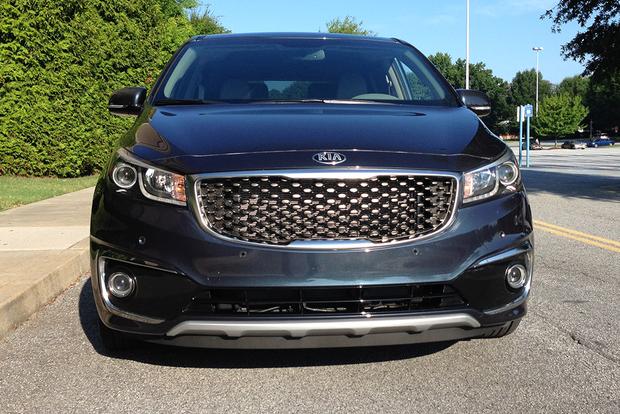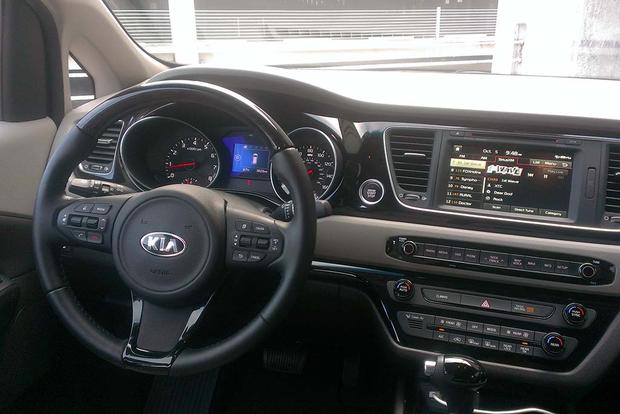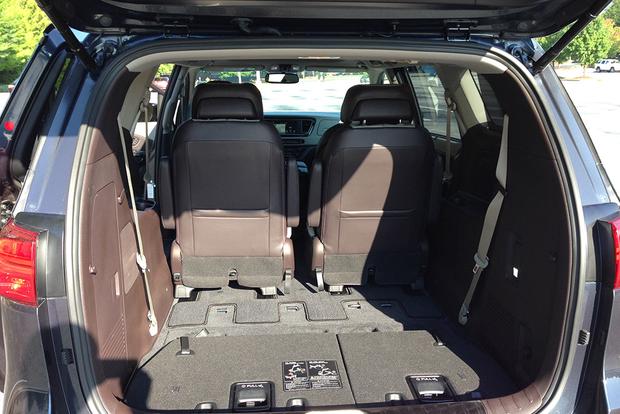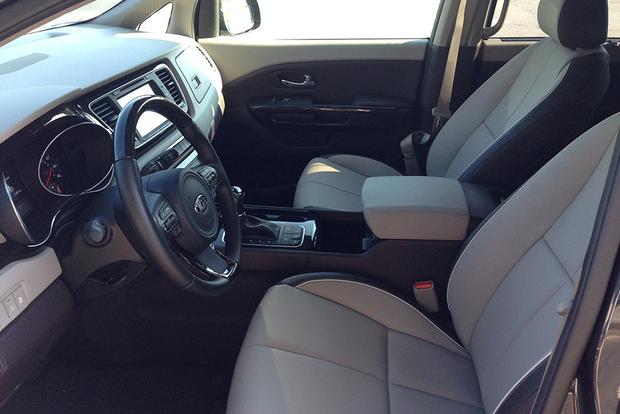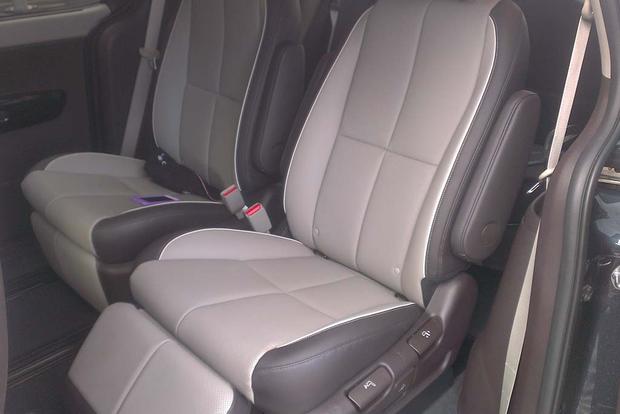 It's hard for us to believe, but our time with our 2015 Kia Sedona long-term test vehicle has come to an end after a long year of transporting our editors and their families around town, taking long road trips and bringing us to and from our office. Since we're saying goodbye, it's time to wrap up our final thoughts of the Sedona. Here's what we think of the minivan.
Features for the Whole Family
Looking back through our reports on the Sedona, it's hard not to notice the praise showered on the van for its impressive features and equipment. Some are small items that just made life a little easier, like a mirror that focuses on rear passengers so you can see what's going on in the backseat.
Some popular features benefited the kids, like a rear-seat DVD player and an impressive rear sunroof, while other items pleased the adults, including ventilated front seats and Kia's excellent hands-free tailgate. That tailgate is especially beneficial when approaching the van with hands full of grocery bags, as it pops open without doing a jig or a dance by the rear bumper.
Great on Trips
We also had the chance to take the Sedona on a series of trips, including a few from our offices near Atlanta to Florida, as well as a jaunt to North Carolina. Virtually everyone who took the Sedona on a long trip returned with a lot of positive things to say about the van, including positive comments about the van's infotainment system, its ride quality and its muscular 276-horsepower V6. One staffer was so impressed with the van's road trip abilities that he selected it for a trip to Florida even though he didn't have any kids in tow!
The Drawbacks
Of course, any vehicle has its drawbacks -- especially one like the Sedona, which has to be a people carrier, a rolling mobile device and a cargo hauler, all while never leaving anyone stranded.
One complaint leveled at the Sedona related to its seats. While we noted that they were comfortable around town, some drivers returning from road trips said they were less comfortable on the long haul, with not enough cushion for serious stints behind the wheel. A more common complaint was leveled at the air conditioning system, which we found to be not quite powerful enough to cool the van on the hottest summer days. Although the ventilated seats were a nice supplement for front passengers, rear occupants were out of luck.
We also noted at least a few strange noises coming from our Sedona during the year we had it. These included the rattle from the second-row seats and the whine from the transmission, which we reported on several times. While these noises were minor, they could indicate build quality that won't quite stand the test of time -- or they could just be minor, harmless quirks.
Our last gripe: While many of us enjoyed using Kia's UVO infotainment system, it's still not as good as systems in rival models that use the effortlessly simple Apple CarPlay and Android Auto.
Our Take
The 2015 Kia Sedona was highly welcomed when it arrived at our office for its potential practicality and family-carrying capabilities, and after a year behind the wheel, we're disappointed to see it go. Despite a few flaws, the Sedona was practical, powerful, well-equipped and great for road trips, making it an excellent, well-rounded vehicle. It's certainly worth a spot on your minivan shopping list.