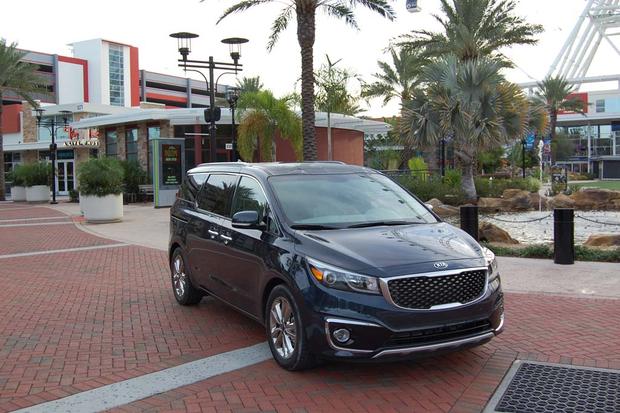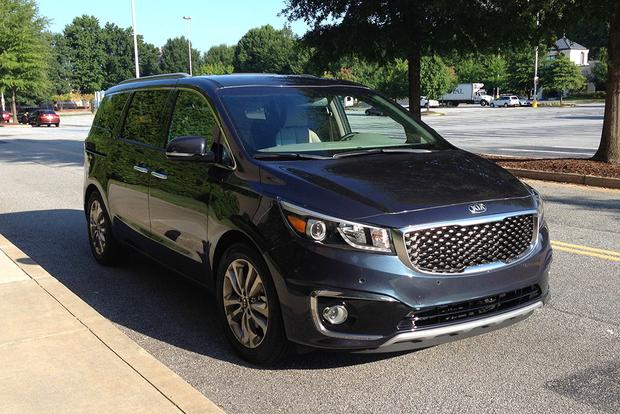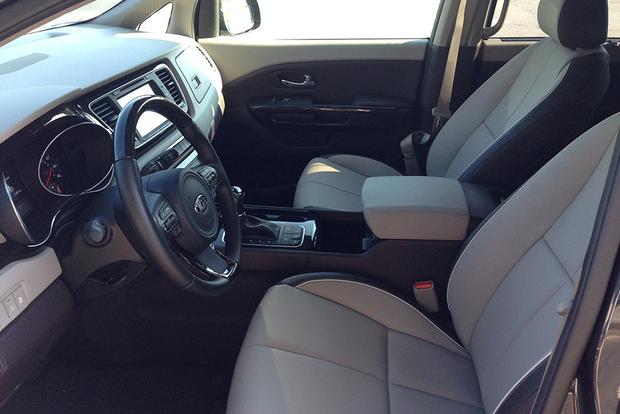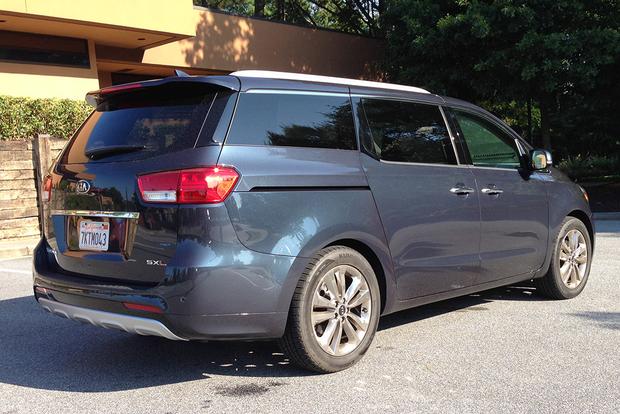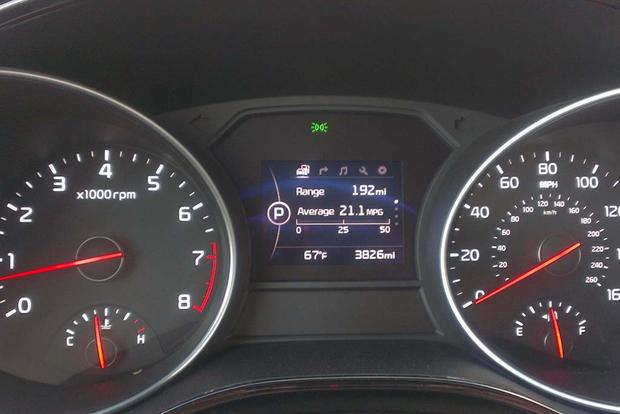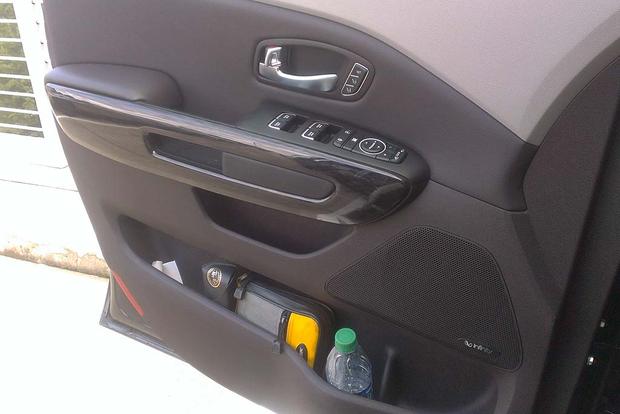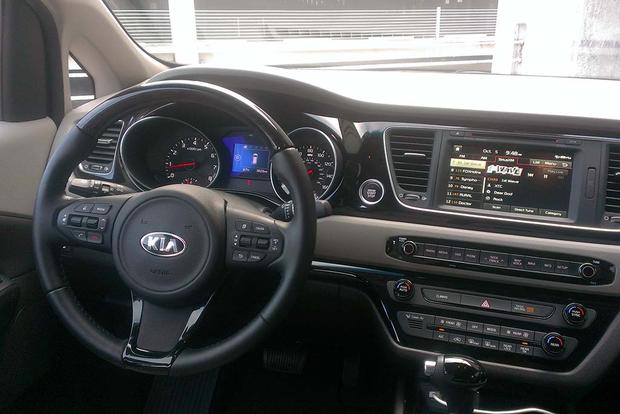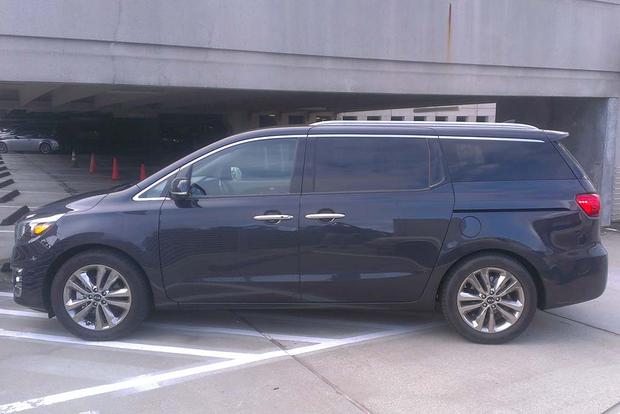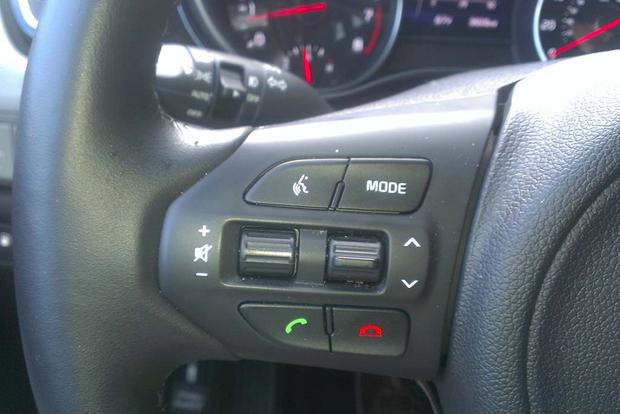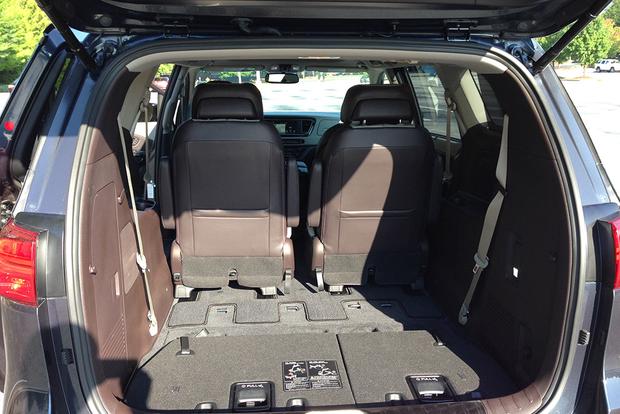 I won't even try to lie about it: Our 2015 Kia Sedona isn't the first minivan I've ever driven. During a time of short funds and an utter lack of personal transportation, I purchased a 2001 Honda Odyssey from a former employer for a mere $600. It wasn't the most stylish ride in the world, but I did appreciate the functionality and creature comforts the minivan afforded me. Yes, my friends had a variety of choice nicknames for my well-traveled Odyssey and I, but no other vehicle I've ever owned was as rewarding during extended road trips up and down the East Coast. That being said, I wasn't fully prepared for all the Kia Sedona had to offer.
So Fancy
The first thing I noticed about the interior of the Sedona is the luxurious interior. The 2-tone leather seats are something I would expect in a high-priced SUV, not necessarily a minivan. Even the leather of the seats is of a high quality, a welcome surprise indeed. In addition, the adjustable second-row captain's chairs offer a footrest for when passengers wish to recline and watch a movie on the well-protected rear entertainment system. The included wireless headphones are also a nice touch for when the viewing choices of rear passengers do not align with the listening preferences of the driver, such as when your significant other wants to watch season one of "Mob Wives" while you're diligently listening for updated traffic reports on talk radio.
All in the Wrist
The rear captain seats are also highly adjustable, despite being slightly tricky to manipulate at times. For those of us who are mechanically challenged, Kia offers a video on how to use the seats on its "New Kia Features" YouTube channel. Initially, I was not aware of this helpful video and instead decided to wrestle with the seats unassisted. I would not recommend this for the uninitiated, especially in front of an audience. There's nothing quite like being schooled on the functionality of captain's chairs by your domestic partner who just watched a brand-sponsored tutorial.
Impressive Capacity
I was thoroughly impressed by the amount of materials I was able to cram inside the Sedona. Surprisingly, I actually stowed a 10-foot-long desktop along with its corresponding cabinetry inside the Sedona with virtually no issues. I do wish that the second-row captain's seats were removable, as then I would have been able to load even more items inside -- but being that the Sedona was designed more as a people carrier than a cargo van, this limitation is minor at best. It's versatility like this that makes me appreciate the Sedona, despite what my friends might say about me.