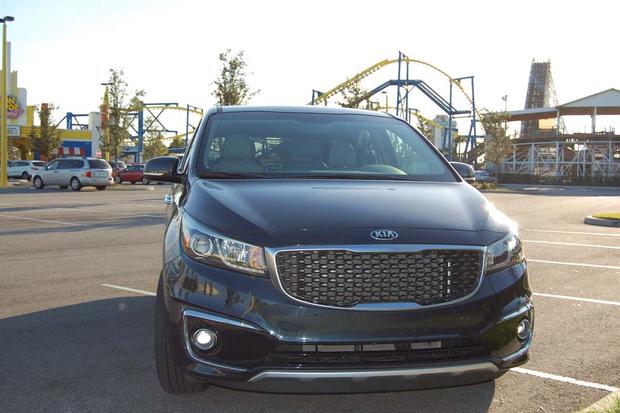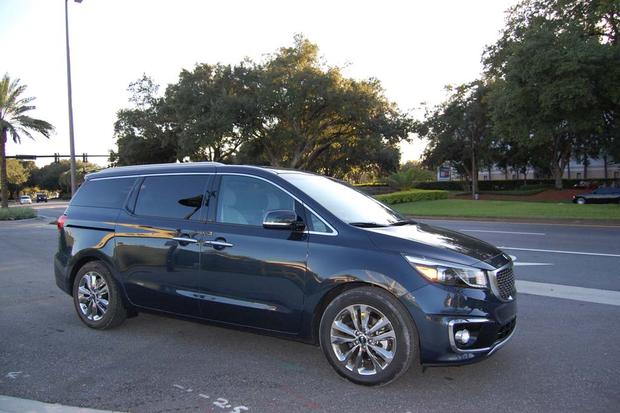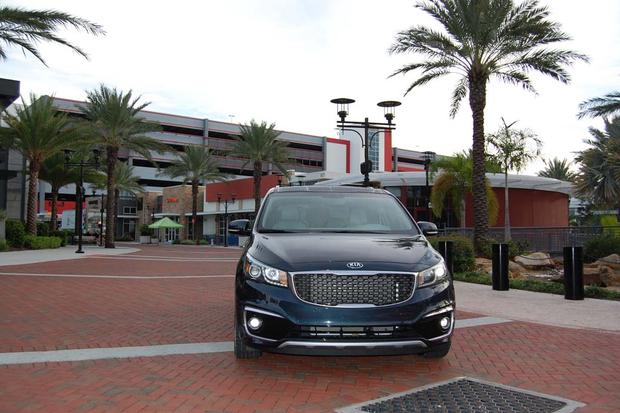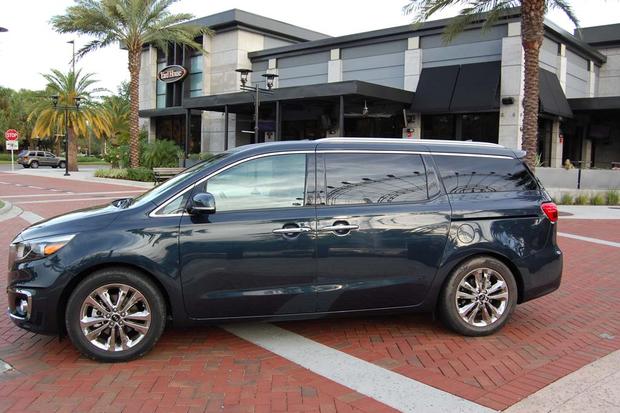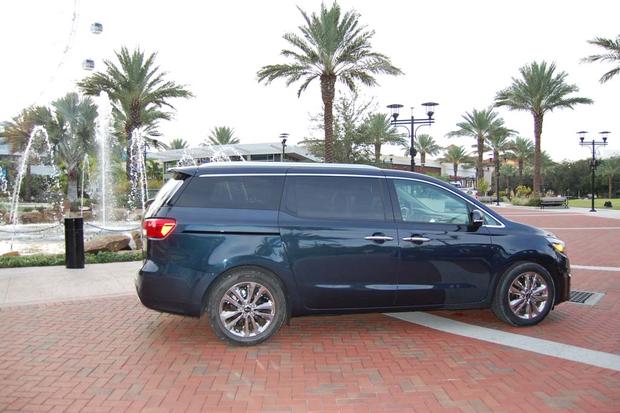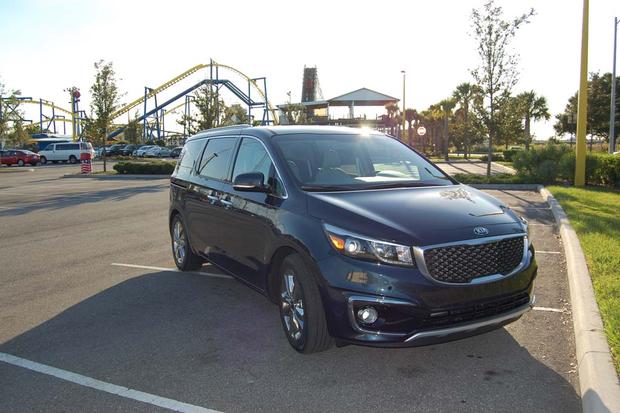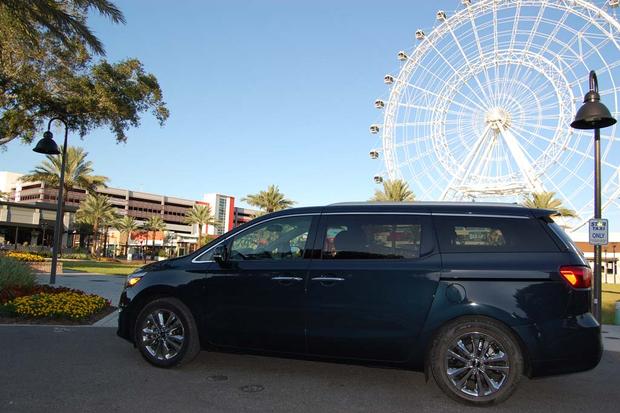 Me, in 2012: "I would NEVER drive a minivan."
Me, today: "Minivans were clearly sent from heaven. I want one immediately."
Haters Gonna Hate
I admit it. I was a minivan hater. Can you blame me though? As soon as you become a mom, the questions and comments begin: "So when are you trading in your car for a minivan?" "You know you're gonna need a minivan for all that stuff, right?" As a modern woman, I rejected the notion of the quintessential "minivan mom" sitting in the afternoon carpool line, waiting to tote her kids (and her neighbor's) to soccer practice. Plus, as a lover of all things style-related, minivans aren't exactly easy on the eyes. There's a reason they're called "vans," with their boxy shape and large footprint. Not exactly the statement I was looking to make, thank you very much.
Got Space?
And then I was given the keys to our long-term 2015 Kia Sedona. Begrudgingly, I moved my kids' car seats out of the car I was driving (another long-term press car, the 2015 Chrysler 200) and into the Sedona minivan. Holy spaciousness, Batman. The sliding doors and low, flat floor allowed me to install the child safety seats in less than 5 minutes without breaking a sweat. No joke, this process can take me over 30 minutes in some other cars. The Sedona comes with exposed LATCH hooks, which also helps in making car-seat installation a breeze. Back to that low, flat floor -- do you know how easy it is for my 4-year-old daughter to step into the car, climb up into her seat and strap herself in? It allows kids to be independent in a way they really can't be in an SUV. And the doorway is so wide, leaving a ton of room for me to place my 1.5-year-old son into his rear-facing car seat without bonking his head the way I did every.single.time in the Chrysler, a result of its stylish but space-limiting sloping roofline. Speaking of style, I was seriously impressed when I caught a glimpse of the Sedona's interior, with its 2-toned burgundy and almond-colored leather seats and its sleek center stack packed with technology. Plus, there are two moonroofs, giving the van a really open, airy feel.
I can't believe I'm saying this, but I am super excited to drive the 2015 Kia Sedona for the next few weeks. Something tells me I'm going to become a minivan convert. Just a hunch.