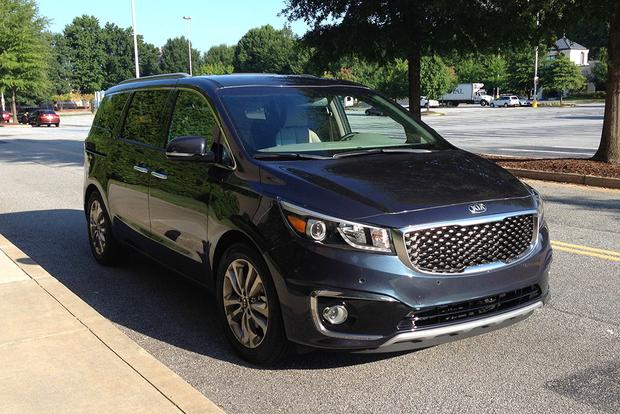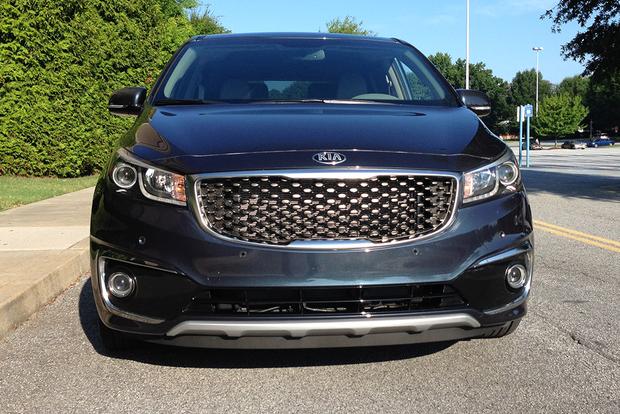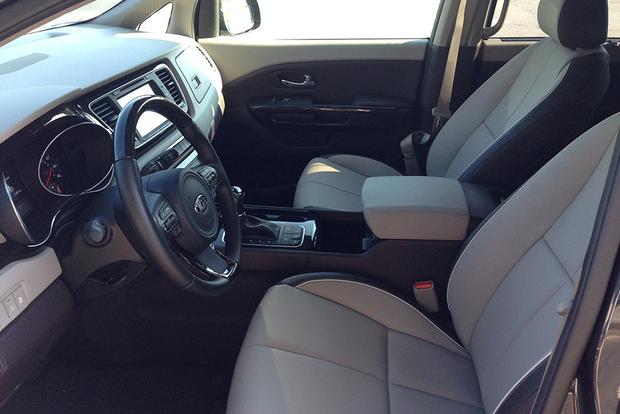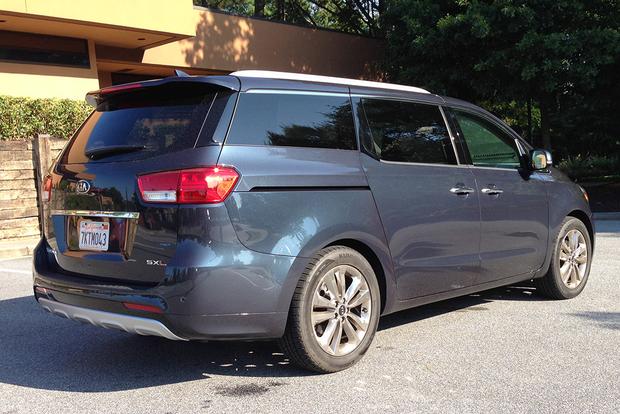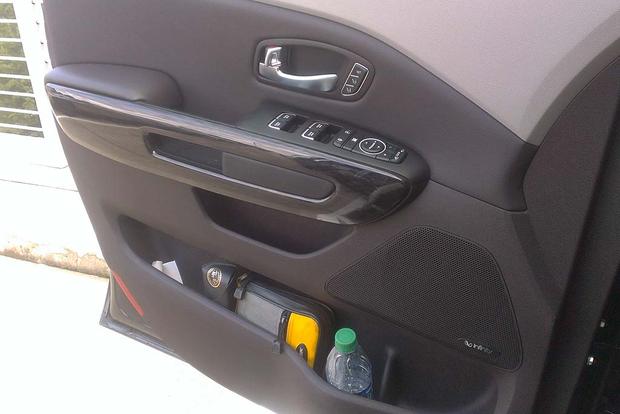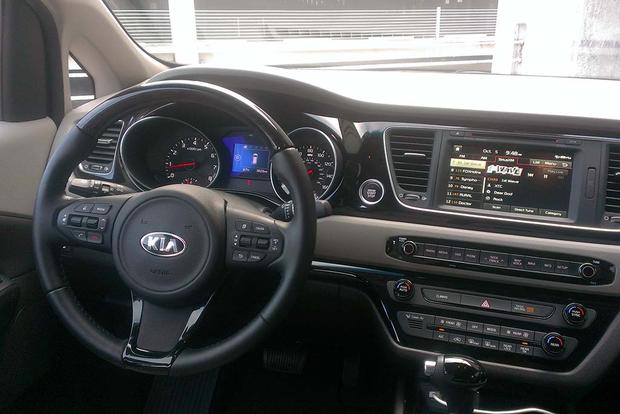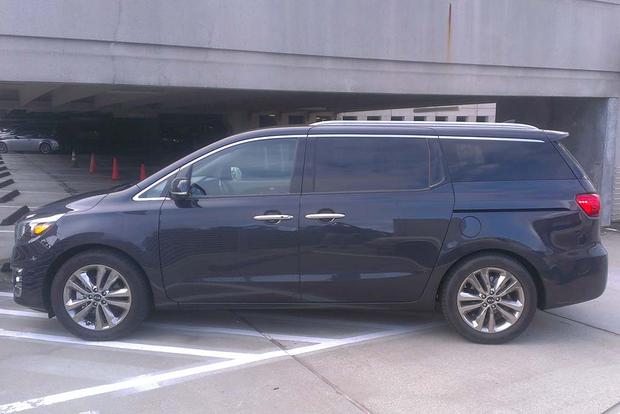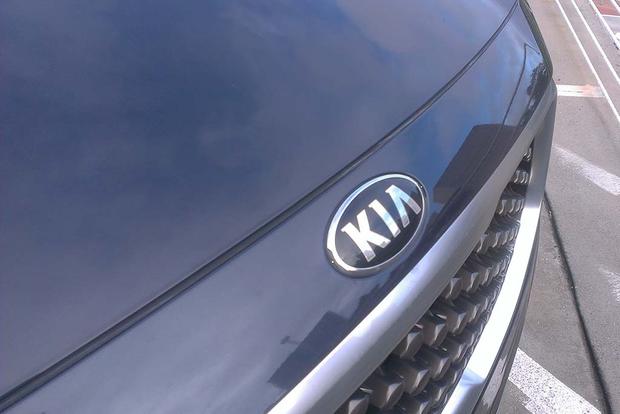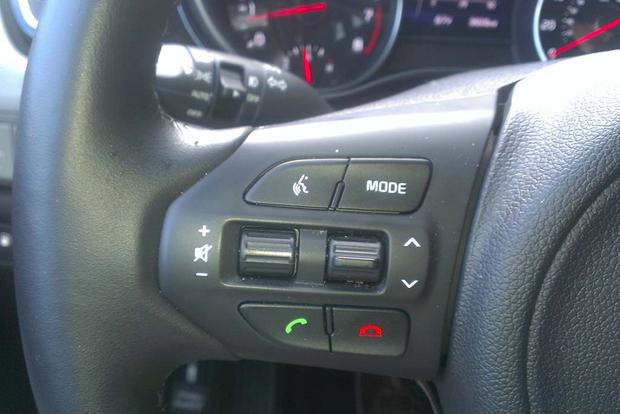 We're certainly enjoying the flexibility and practicality of our 2015 Kia Sedona long-term test car. But, as is always the case when you spend a lot of time behind the wheel of a new vehicle, we've noticed a few odds and ends about the Sedona you wouldn't necessarily observe on a quick test drive.
Now that it's starting to get cold, we've started using the heated seats and the heated steering wheel more frequently. If you turn on the heated steering wheel, it remains on the next time you turn on the car. The opposite is true with the heated seats, which you have to reactivate every time you start the car. Shouldn't they do the same thing?
We've also noticed some drawbacks with the Sedona's voice control feature, which isn't surprising if you've ever attempted to use an automotive voice control feature. Specifically, the system is difficult to use largely because it takes so long to respond to voice commands, which has stopped most of us from using it at all. To us, this defeats the purpose of having voice control in the first place.
Meanwhile, we remain completely smitten with the comfort and capabilities of our 2015 Kia Sedona. Even the most die-hard SUV-loving staffers admit they now, "totally get the appeal of a minivan," noting that the Sedona offers a smooth, pleasant ride and a highly practical interior with easy entry and exit and a lot of space for everyone.