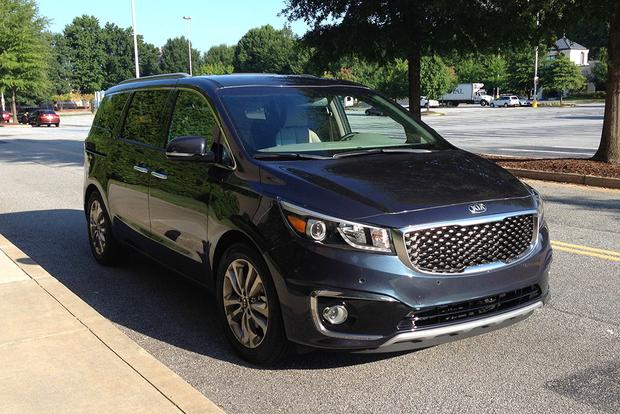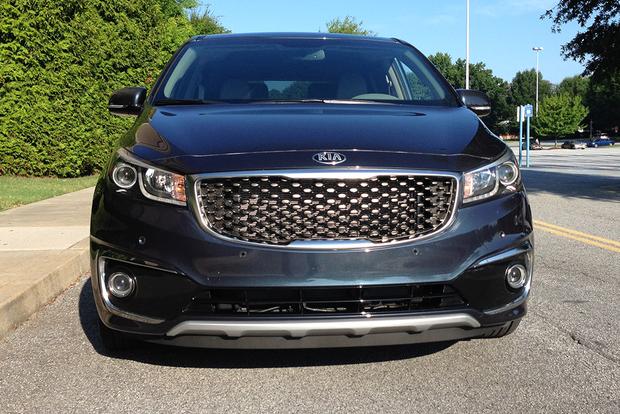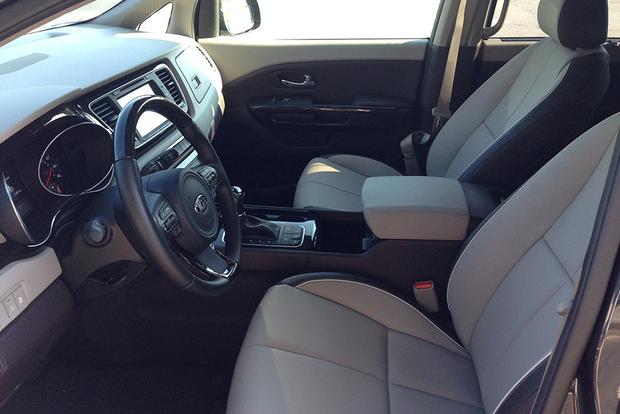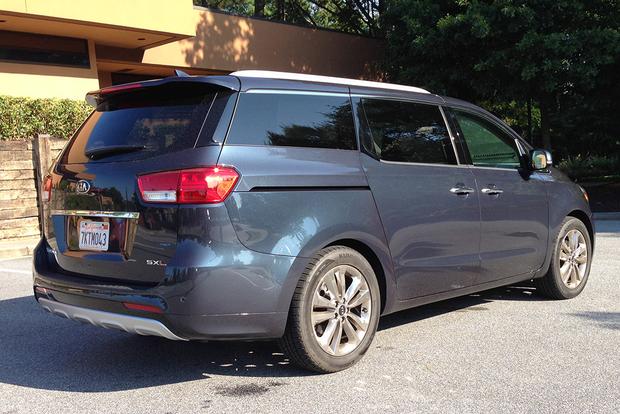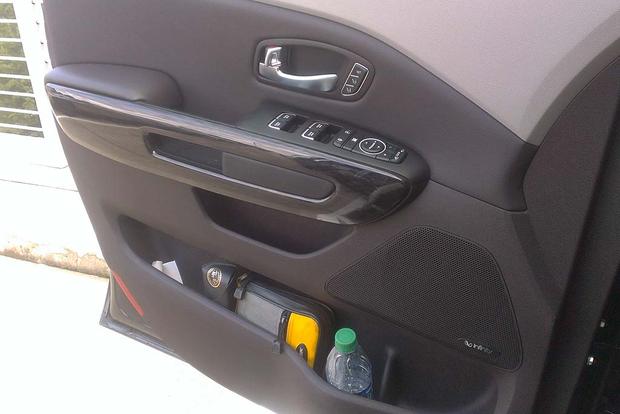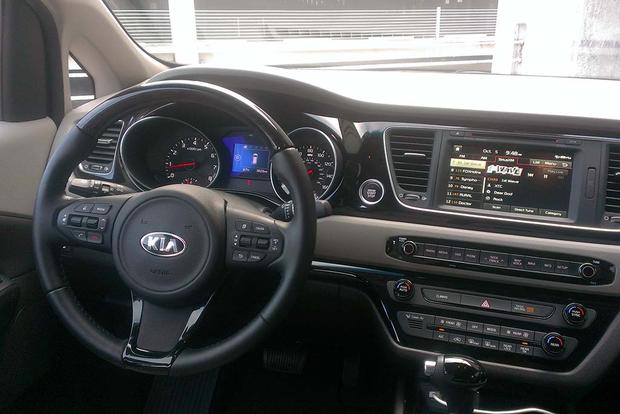 So far, we've had a lot to say about the practical aspects of our 2015 Kia Sedona long-term test car. But we haven't spent much time covering the van's driving experience, which can be highly important for shoppers who are reluctant to give up their coupe or sport sedan for a family hauler. Our content producer, Rob Nestora, recently took the van on a spirited drive in order to figure out whether its capabilities go beyond carting around the family.
"The Sedona is actually really enjoyable to drive," said Nestora, who took the van on some twisty roads in the Atlanta suburbs. "The ride is smooth and comfortable, and it doesn't feel as big as it is when navigating local streets." This is high praise for a minivan, especially from Rob, whose affection for muscle cars is well known throughout the office.
Then again, the van isn't exactly a slouch off the line. We've come a long way from a time when minivans were slow and gutless, and our Sedona now makes 276 horsepower and 248 lb-ft of torque -- good for a 0-to-60 time of around 8 seconds. Rob noted that the van offers "more than enough power to accelerate on the highway," though he rightfully pointed out that things may feel a little different when it's fully loaded with family, friends, kids or accessories.
As for drawbacks, Rob only mentioned two: "Something in the van that was making a jiggling sound due to road vibrations" is always an annoyance and an unfortunately common occurrence in minivans due to their size and configurability (the more movable seats you have, the more they may rattle). Rob also noted that the navigation system could be easier to use, pointing out that it's too cumbersome to enter a destination.
Rob's overall verdict of our 2015 Kia Sedona: "This is a minivan I wouldn't be ashamed to drive."