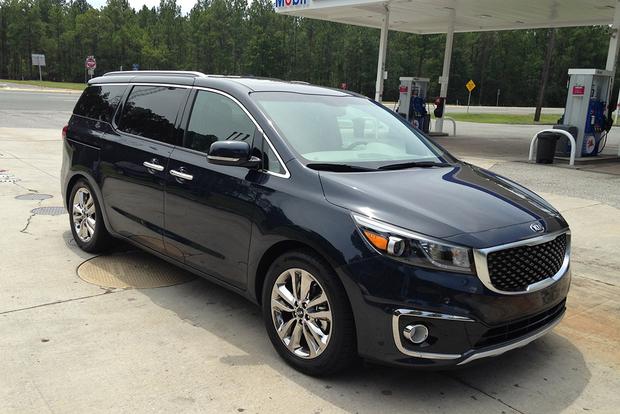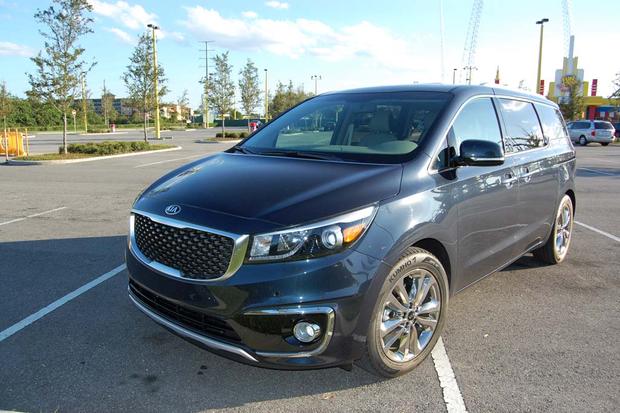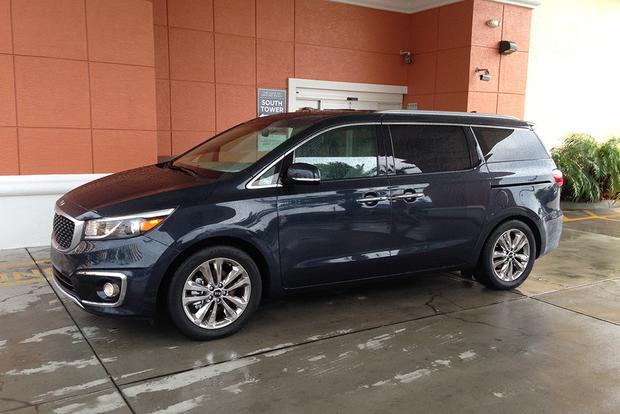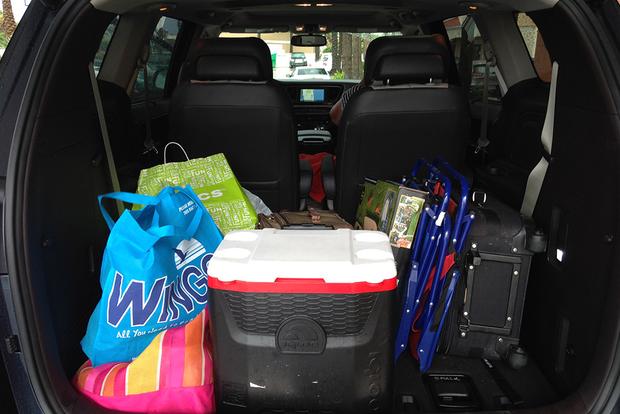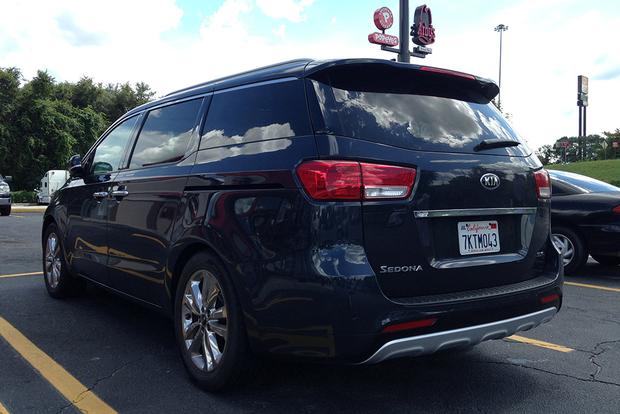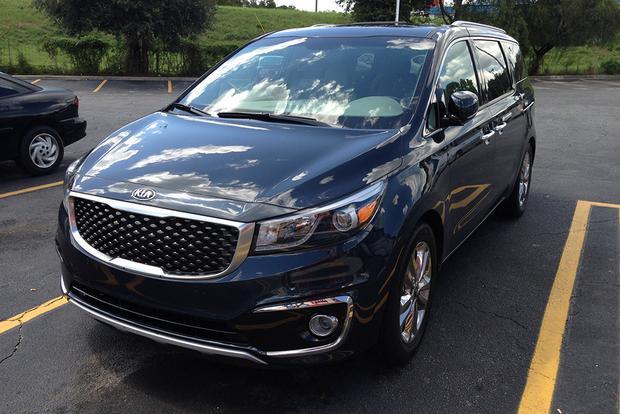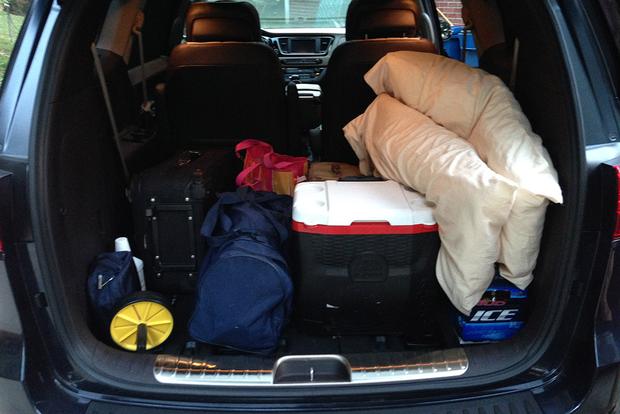 Our site editor, Brian Moody, recently took our 2015 Kia Sedona long-term test car, complete with family and inevitable accessories, on a 450-mile journey from Atlanta, Georgia to Orlando, Florida, and back. This kind of trip can make you really like or dislike a car, and after hours behind the wheel, Brian clearly falls in the former camp.
Comfort is a major issue when you're on a road trip, and Brian reports that our Sedona has it in droves. While noting that the reclining second row is an especially useful road-trip feature, Brian also said his wife spontaneously mentioned how comfortable she found her front passenger seat on the trip down south, a 6-and-a-half hour drive that turned into an 8-hour trip due to weather problems, accidents and meal breaks. As for Brian, he reported that he never once got "that horrible numb-butt feeling" the entire trip.
The Sedona also had a few other benefits, like a highly useful DVD player, one that's entirely self-contained with wireless headphones and a DVD slot in back, so kids can watch and listen to whatever they want without disturbing the front-seat occupants. Another thing we like about the Sedona's DVD player? It doesn't drop down from the van's roof; instead, it flips up from the center console. The result is that it doesn't block the driver's vision out the back window.
As for fuel economy, Brian reported 25 miles per gallon on the way down to Orlando and 22 mpg on the trip back, likely due to higher sustained speeds on the return trip. Brian also noted some impressive features, like a useful blind spot monitoring system and a wide range of little storage areas to contain the kind of junk that typically accumulates on a long drive with children in back. The heated and cooled seats were a bonus, too, since the temperature swung from 39 degrees in Atlanta to 82 in Orlando.
Drawbacks? If there are any, 900 miles behind the wheel will certainly reveal them, and Brian found two, both minor. One is a noisy transmission on downshifts, like when you've pushed your foot down to climb a hill. The other is the fact that the main display screen doesn't display both a map and song details, leaving you to toggle back and forth between the two if you're trying to simultaneously get directions and figure out what's on the radio.
But these problems are small. Generally speaking, our 2015 Kia Sedona performed admirably on its road trip. So admirably, in fact, we'd be happy to take it right back on the road again.