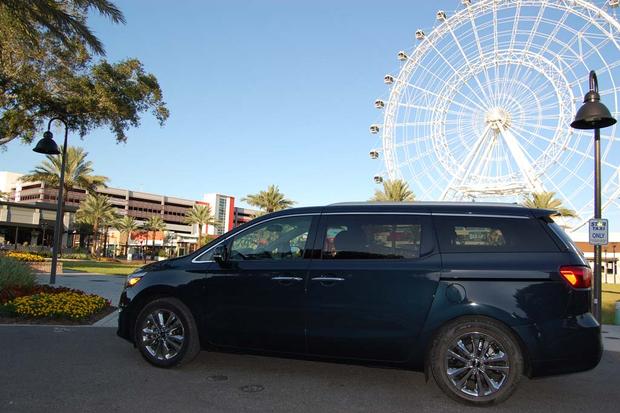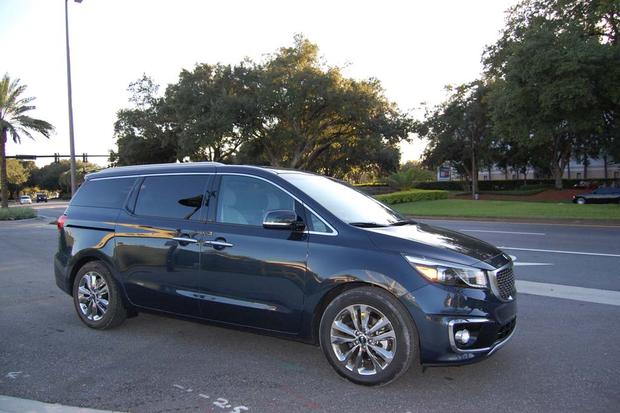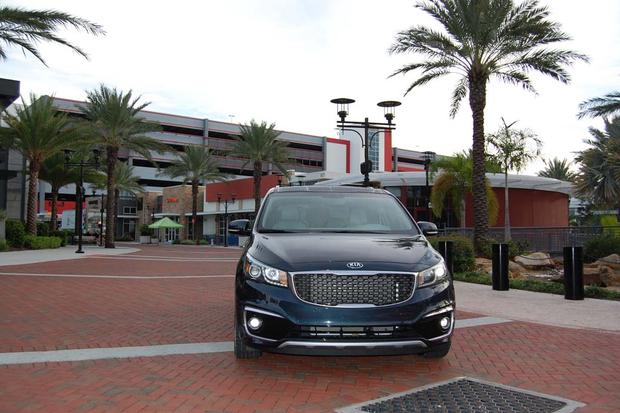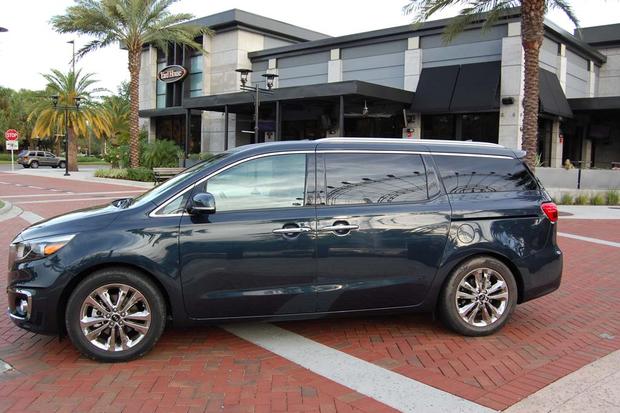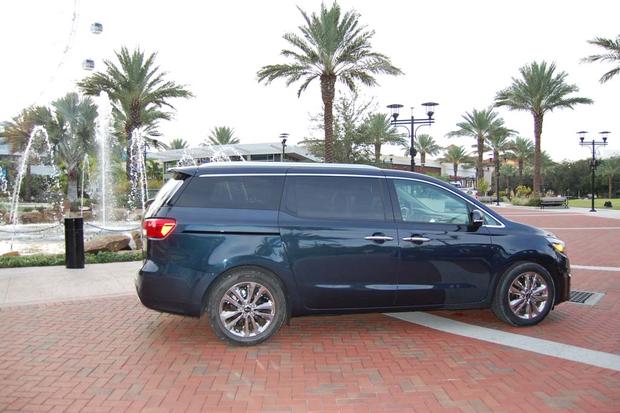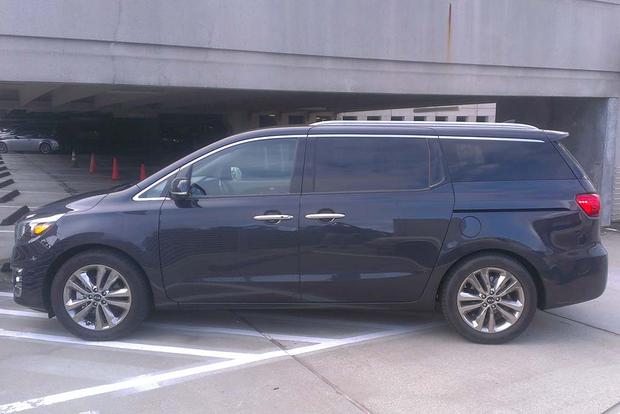 We've spent a lot of time in our 2015 Kia Sedona long-term test car -- so much time, in fact, that we've picked up on some little quirks that you probably wouldn't notice during a test drive. And while we generally like everything about the Sedona, a few of these quirks get on our nerves. While they probably wouldn't be deal breakers, we thought we'd mention them for other drivers who, like us, sweat the little things.
Volume Knob and Doors
One thing that we've found especially annoying is the volume knob on the steering wheel. While most steering-wheel volume controls involve a button, this one is a rotary knob that turns tremendously easily -- the result being that we're constantly turning the stereo up or down when we make a turn.
Another strange issue: The rear doors need to be closed before you can start the Sedona, which means that the doors will often close and then reopen when you turn the key. Although this isn't really a safety issue, we're confused why the Sedona requires the doors to be closed when you start the engine, considering that they open just fine once the engine is running.
Air Conditioning Woes
As summer gets into full force down in the Southeast, we're finding another issue: The air conditioning struggles to keep the cabin cool. Our editors say the Sedona's cabin still felt pretty hot during a recent warm weekend, even when the van's air conditioning was on full blast. Chalk this up to several large windows and an air conditioning system that probably isn't as strong as it should be.
Like we said, though, none of these items is a deal breaker, and we're still (mostly) enjoying our 2015 Kia Sedona and its impressive practicality.