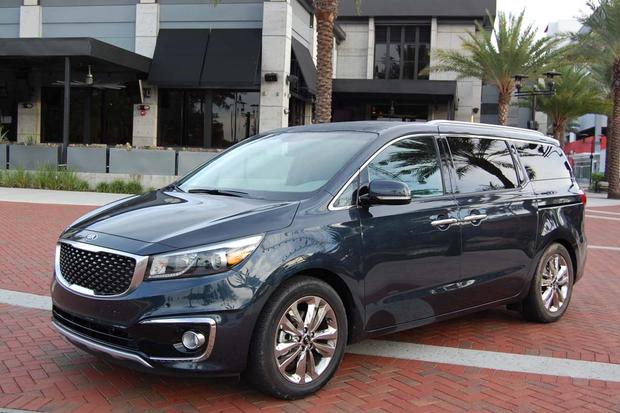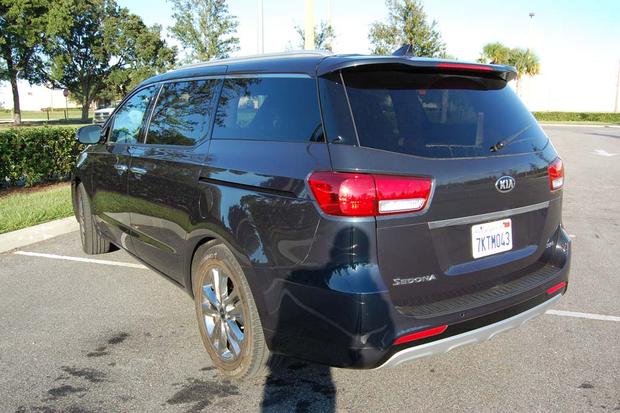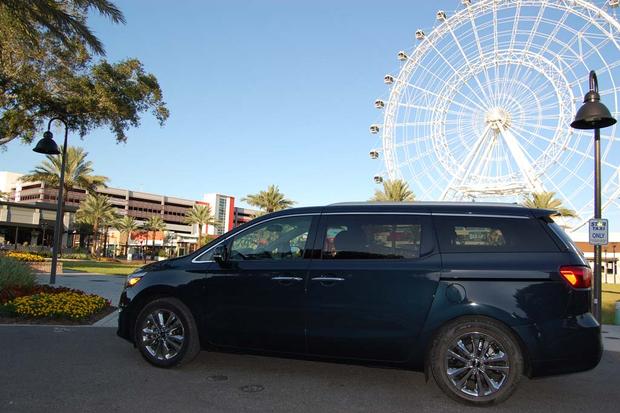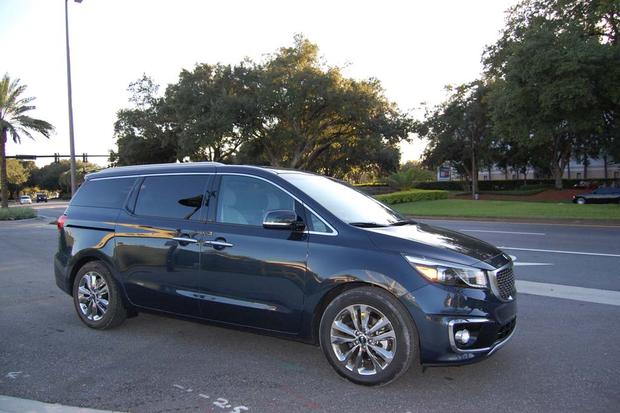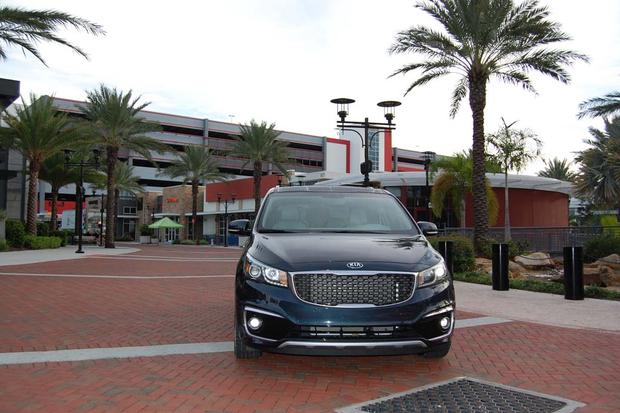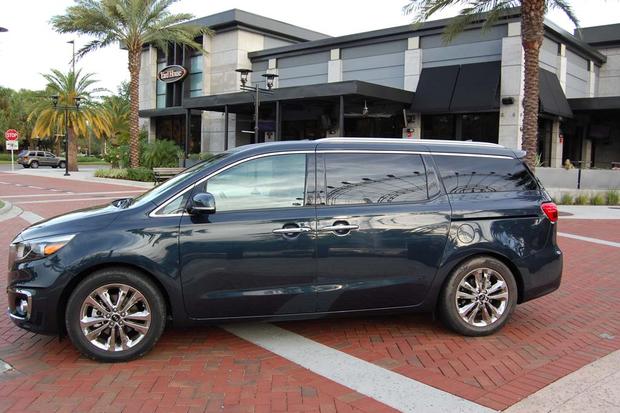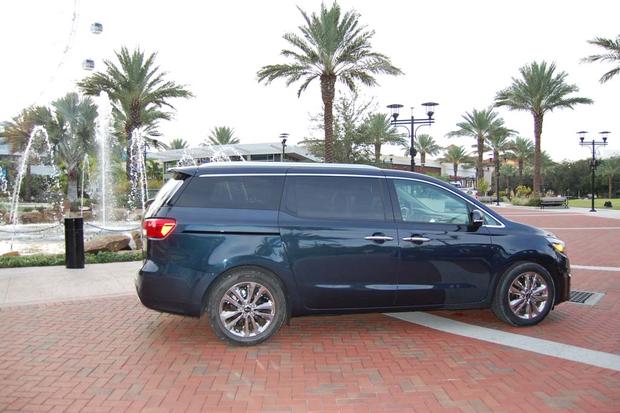 We recently turned over the keys to our 2015 Kia Sedona long-term test car to Dwight, an editor who was planning a 900-mile road trip from Atlanta to Orlando and back. The road trip gave Dwight a chance to really get to know the Sedona, and here's what he thought.
Navigation Pros and Cons
In general, Dwight found the Sedona's navigation system to be highly agreeable on his long trip south. Specifically, it responds quickly to the touch, displays clear directions and offers intuitive controls.
The only downside: Dwight discovered that the navigation system doesn't automatically fill in street names as you're typing, which several other systems do. The result is that you may put "road" instead of "boulevard" and find that the navigation system doesn't correct you. Of course, this is a minor issue, but it's worth noting.
Outside the Van
From the outside, Dwight explained that he likes how the van behaves when he's walking up to it with the keys in his pocket. When the doors are locked and you're approaching it, the lights flash and the horn briefly honks. It's a nice safety aid if you're not sure where you parked, or if you find yourself in a dark or unsafe area.
Dwight also noted that he likes how you can open the tailgate without using your hands by simply standing next to the back of the van with the keys in your pocket. Unfortunately, another staffer, Tommy, noticed that this feature isn't as accurate as it could be since it doesn't work perfectly all the time.
Seat Comfort
Dwight did find one drawback to the Sedona on his long trip: seat comfort. "Even though the seats look inviting and appear comfortable," Dwight said, "they are not plush and don't provide a ton of cushion."
With that said, we'll reserve our judgment on this topic until we've had the chance to break in the seats a little more.
The Verdict?
Our 2015 Kia Sedona long-term test vehicle may not be perfect, but it's surprisingly close. Everyone who spends time in this van appreciates it, and some have gone as far as calling it the best minivan they've ever driven -- high praise in a segment that also includes the excellent Honda Odyssey and Toyota Sienna. While the Sedona may have a few flaws, we'd be happy to take it on a road trip any time.