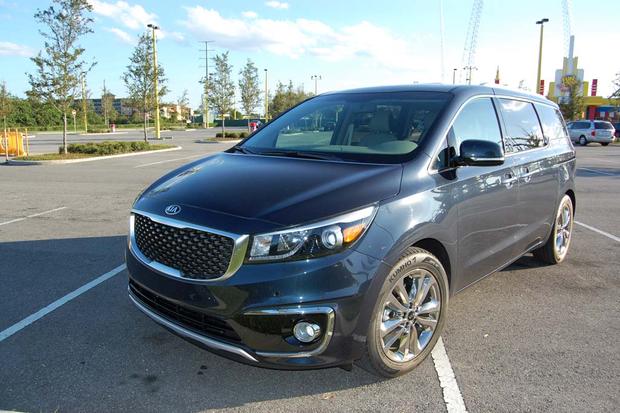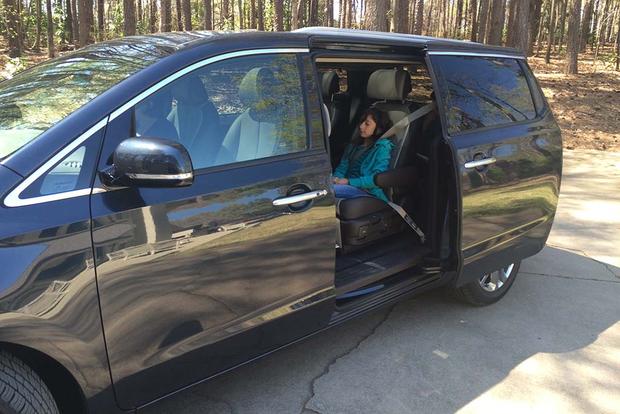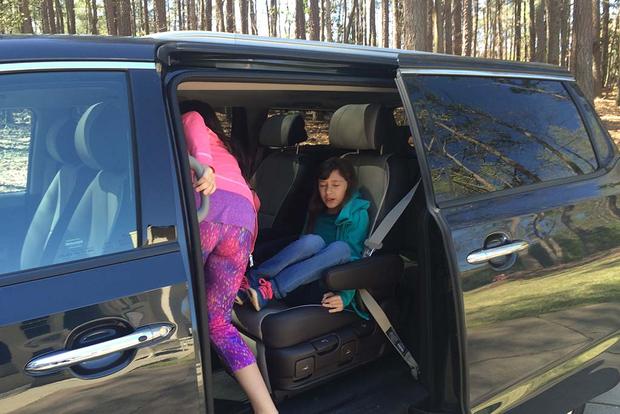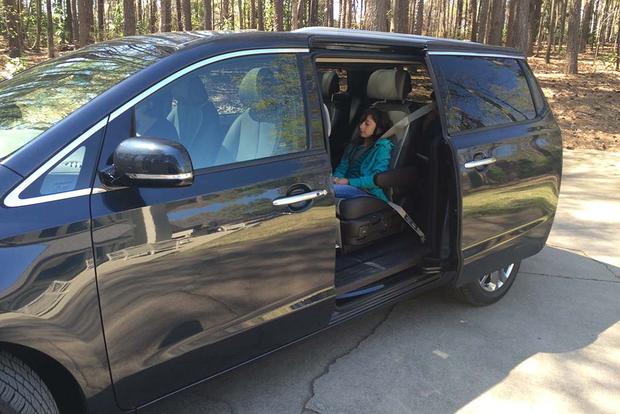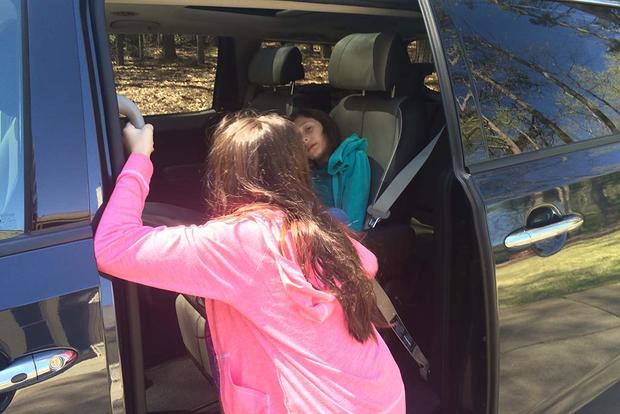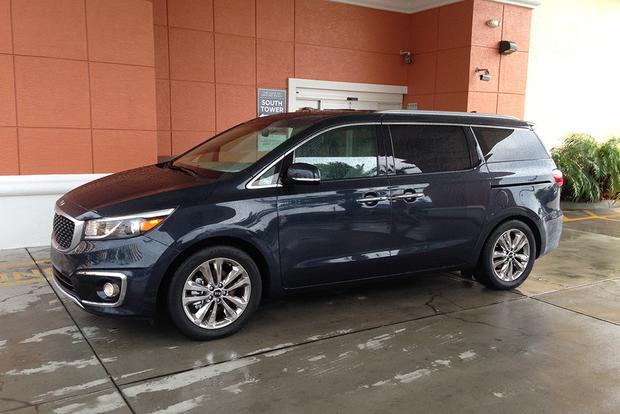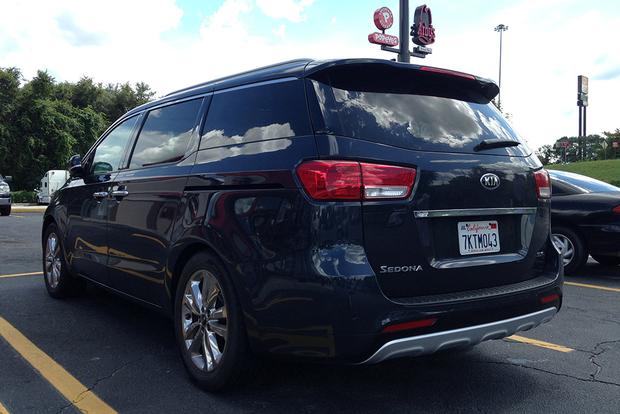 We've had our 2015 Kia Sedona long-term test vehicle for a while now, and we've put a lot of miles on the odometer, but we're still finding reasons why we like it. Various editors have recently spent some time in the minivan, and all agree that it's still among the very best minivans on sale today.
Just Right
The main reason: The Sedona perfectly does all the minivan things -- hauling kids and their accessories and offering a lot of convenience features -- just right. But in addition to that, it still feels like a luxury car on the road, touting plush seating and a smooth, comfortable ride. We're highly impressed with its all-rounder capabilities. One editor recently had cousins from out of town visiting, and he called the Sedona's sliding doors "invaluable" -- something that can't be said of SUVs, which are undoubtedly harder to get in and out of.
Infotaining
One gripe: Although we like Kia's UVO infotainment system, it's clearly been outclassed by modern systems that use Apple CarPlay and Android Auto. In fact, once you've had a taste of those systems -- and we have, in various other models -- we suspect you'll have trouble going back to the more complicated, less intuitive UVO system. We think the Sedona needs to implement Android Auto and Apple CarPlay in the coming years in order to remain competitive overall.
Still, the 2015 Kia Sedona is very clearly an excellent van with excellent credentials -- so much so that we rated it a must-test-drive vehicle for 2016, largely due to its combination of impressive substance and more style than rival vans.