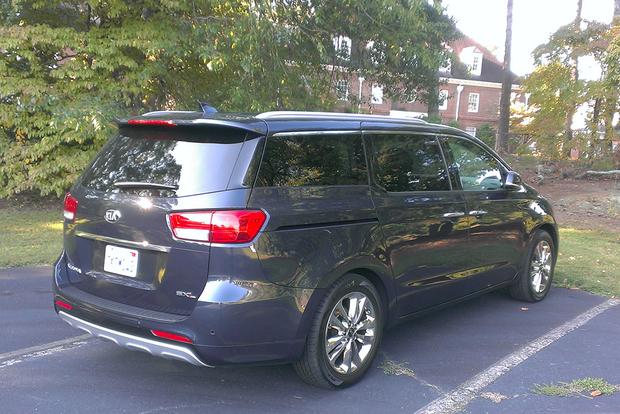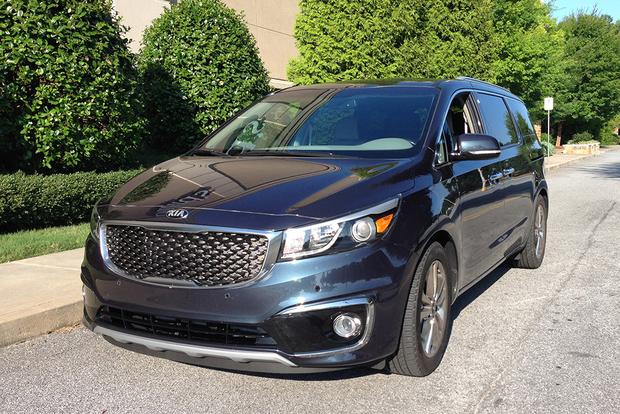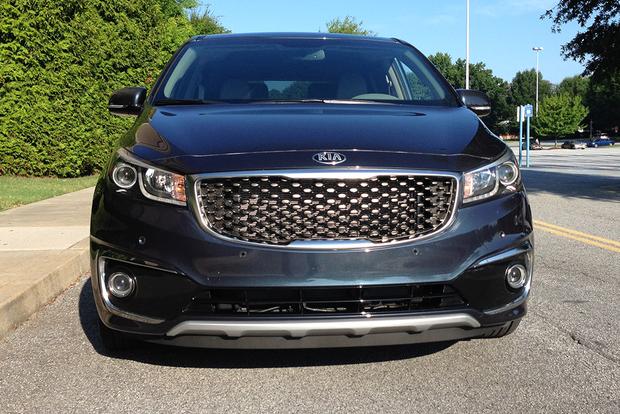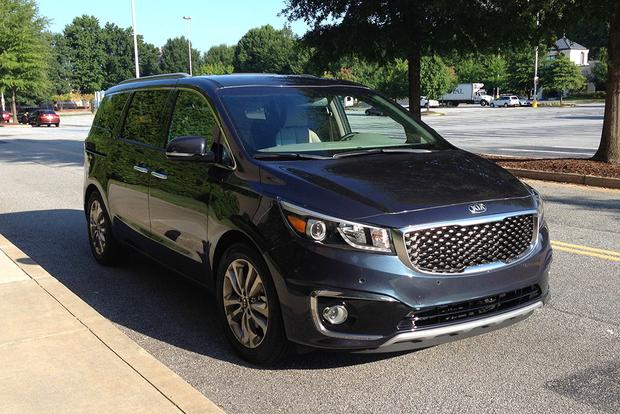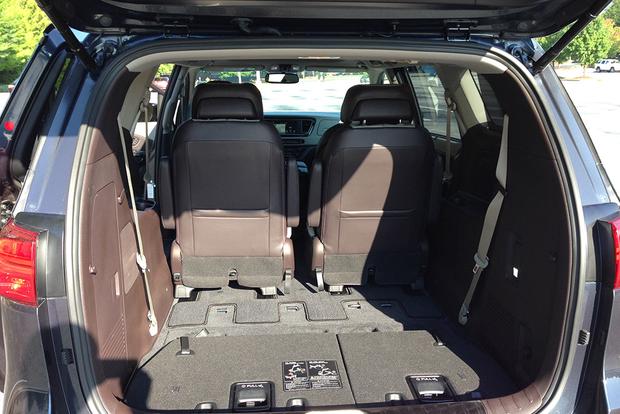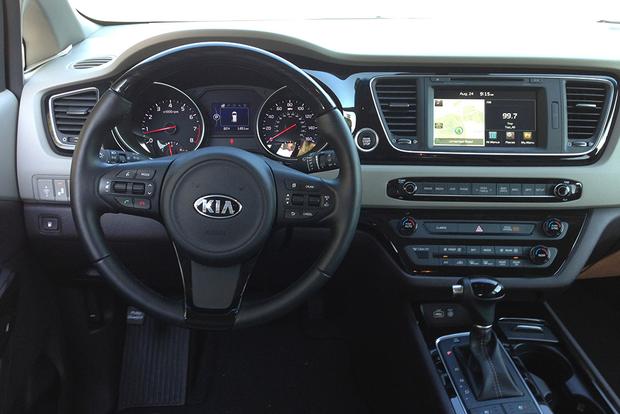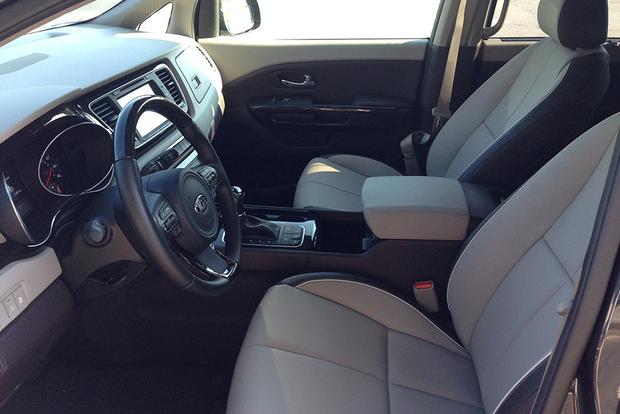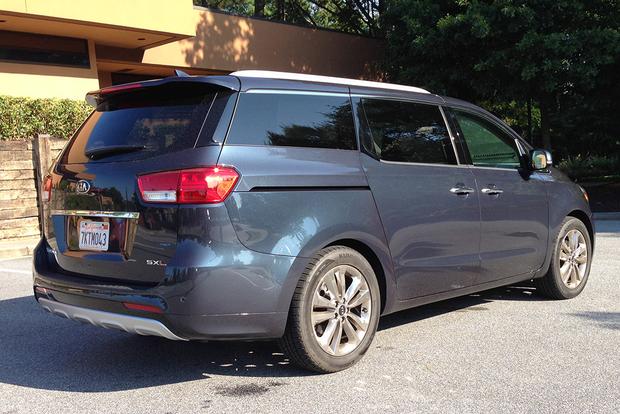 My kids love minivans. We don't own one, but they wish we did. I think the 2015 Kia Sedona has given my kids the wrong idea about minivans. The Autotrader long-term Sedona is a Limited, and we opted for a dark-blue exterior and a 2-toned light-beige and burgundy leather interior. The van also has a moonroof over the rear seating area and second-row seats that slide back and forth, recline and have adjustable footrests -- very much like a business-class seat on a commercial plane. Yes, there's a DVD screen that flips up for rear-seat passengers, but it's really the second-row seats, USB port, cupholders and the tons of legroom that those sliding seats afford that have the kids smitten with the Sedona. I'm guessing these features will lead many shoppers to choose the Sedona over other, more familiar names.
Nice Ride
Thankfully, it drives as nice as it looks. The acceleration and ride quality are on par with Lexus, and the interior quality is almost there, too. In some ways, I'm surprised by how many compliments I've heard from friends, passersby and other parents in the car pool lane. On the other hand, I'm not surprised, as the new Sedona is easily the most attractive minivan available. Allowing for variations in personal preference, the Honda Odyssey is also a great-looking van, and it's probably the Sedona's most direct competitor. In many ways, they're very similar. I would argue that the Odyssey boasts a more fun driving disposition, so anyone shopping for a loaded minivan should carefully consider what characteristics are most important.
Make Some Noise
There is one little thing I don't like about the new Sedona, and it has to do with interior noise. On the highway, the van is reasonably quiet. The real issue is that, in low-speed driving (think parking lots or heavy traffic), I can hear the transmission working. I can hear it as a sort of distant whine that goes up and down in pitch and volume depending on the speed. It's not a deal breaker, but it is noticeable.
We're just getting started with our new 2015 Kia Sedona and look forward to many road trips, daycare drop-offs and holiday shopping runs.