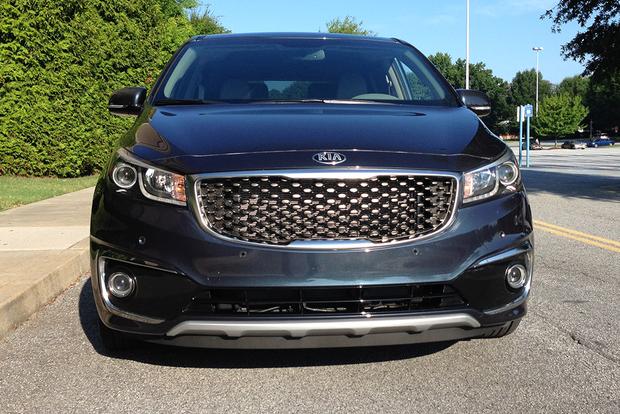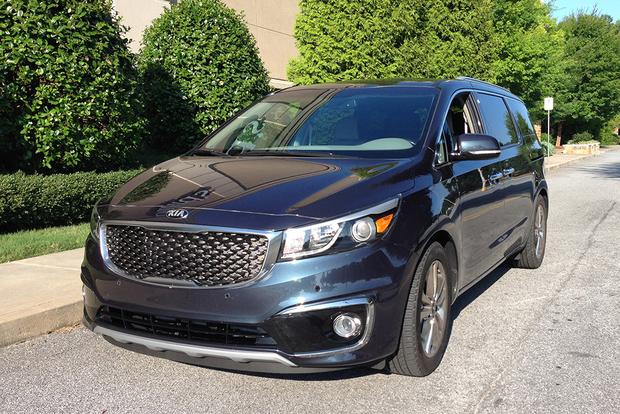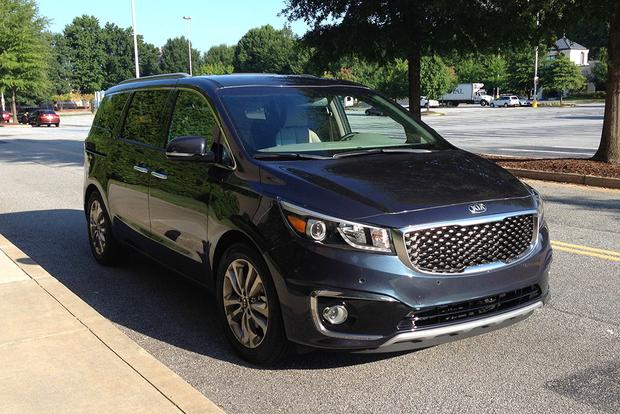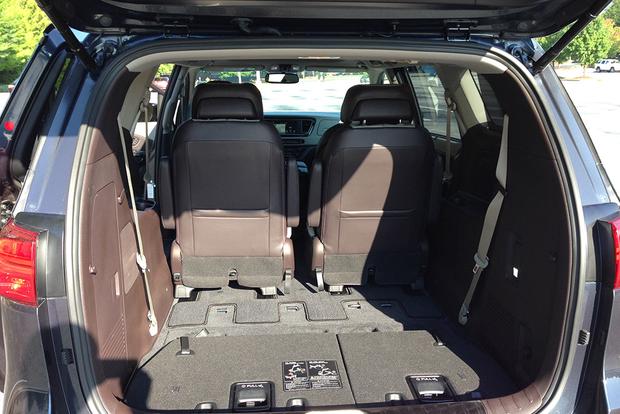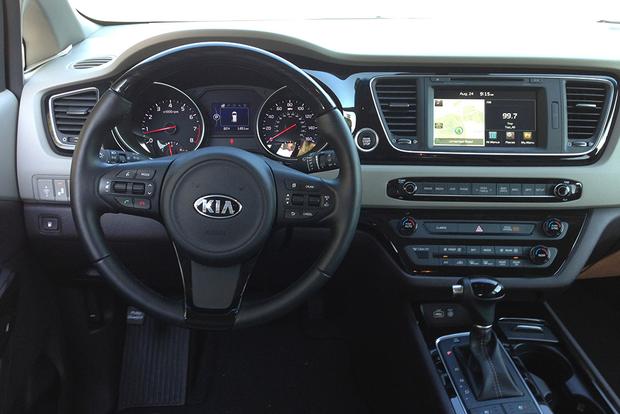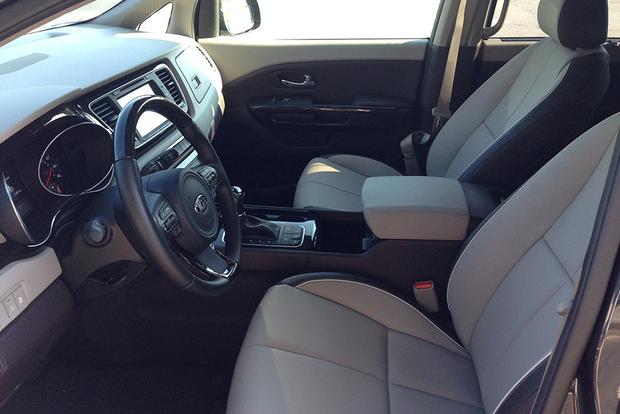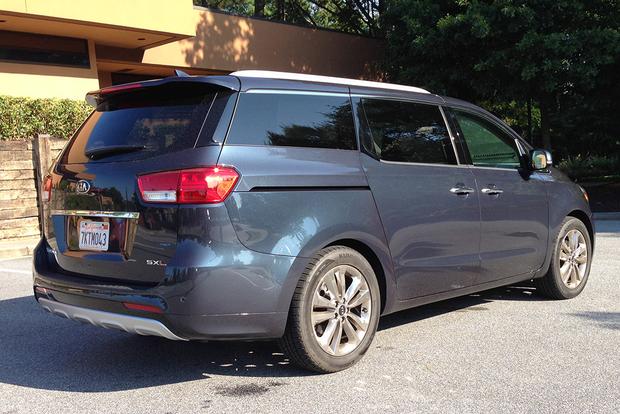 Our 2015 Kia Sedona long-term test car remains a favorite pick among our staff, as it offers a family-friendly cabin and a long list of luxury and convenience items, many of which you wouldn't expect to find in a minivan. Two features recently stood out to our staffers for being especially useful.
Extra Cooling
One item we're happy our 2015 Kia Sedona has is ventilated seats. With summer approaching in Atlanta, it's already started to get hot and humid, and the ventilated seats add an extra element of cooling inside the cabin. Among our long-term fleet, the Sedona is the only model equipped with cooled seats, which will make it a top choice as temperatures climb -- even for staffers who don't have kids.
With that said, one of our staffers wishes the cooled seats were even more powerful. Our automotive data specialist, Dwight, noted that he had the van over the weekend when temperatures climbed above 90 degrees, and he didn't feel the cooled seats like he expected to. Still, we're glad the Sedona has ventilated seats, as we'll take any refuge from the heat that we can get.
Easy Tailgate
We also really like the Sedona's hands-free tailgate. A few of our staffers noted that they had several occasions in the last few days when they approached the Sedona with their hands full and the tailgate popped right open as designed. It's a great feature that makes it really easy to load cumbersome items into the van's cargo area.
The drawback? We have to admit that you look a little silly standing behind the Sedona in a crowded parking lot with your hands full, waiting for the tailgate to open.