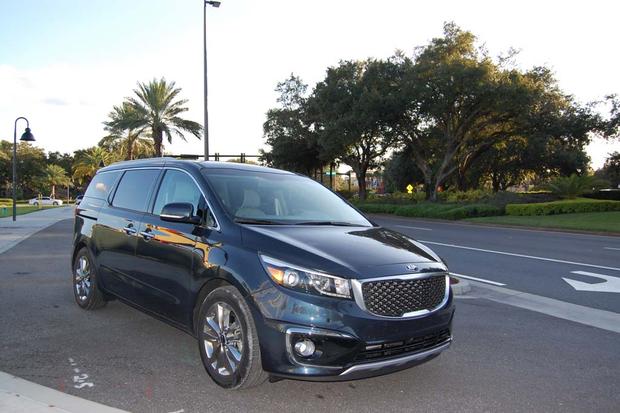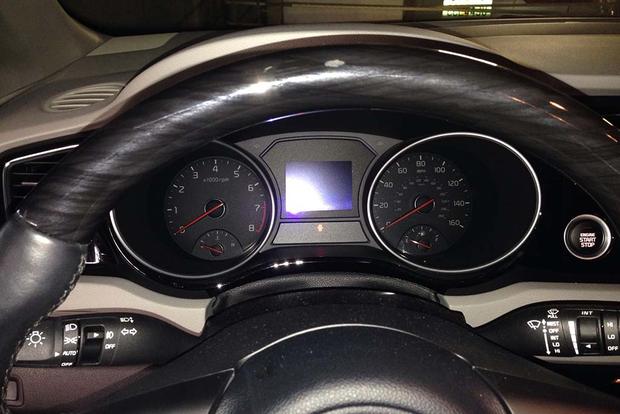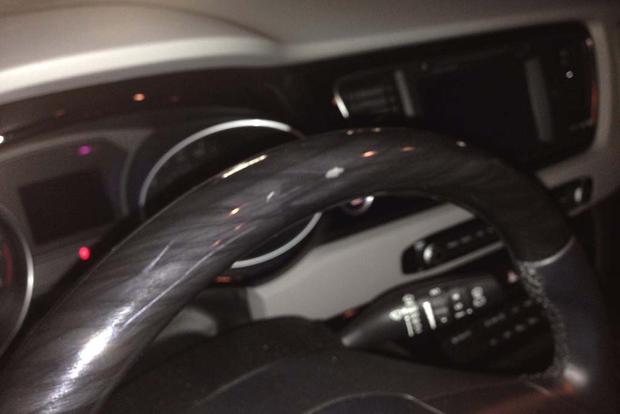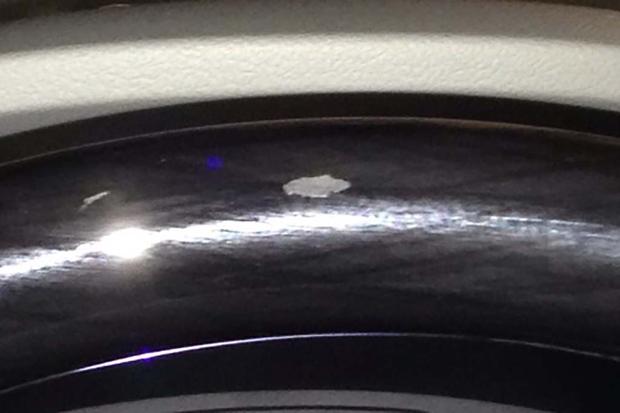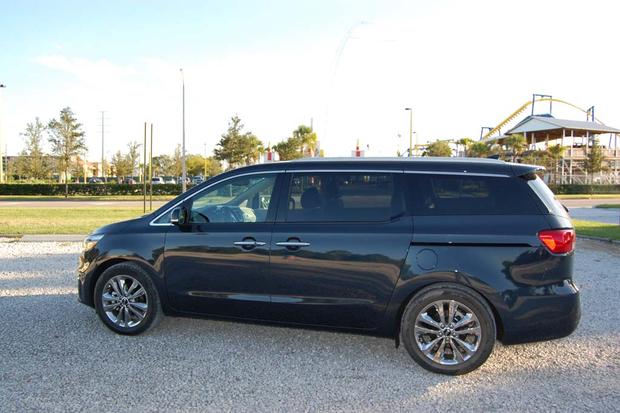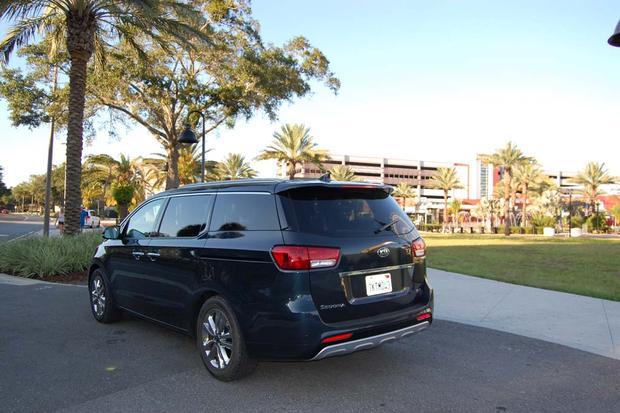 We appreciate the ability to perform long-term vehicle tests because it gives us the chance to experience a wide range of cars in many real-world situations. But we also like to carry out long-term tests because it allows us to see how a specific car and features hold up after a little of the newness has worn off. For example, one driver has noticed that the gas pedal vibrates a little when first starting the Sedona on very cold mornings. It's one of those things that might require a dealer visit, but since the issue lasts only a few seconds after starting the car, we're inclined to wait until the Sedona's next oil change to investigate. As nice as most Kia dealerships are, we don't think it's an issue worth spending the afternoon watching Maury on a leather sofa in the middle of a new car showroom.
Despite its light-colored interior and large plastic interior panels typical of a minivan, the interior is holding up well. We haven't babied the Sedona, having used it for work-week lunches, family road trips and everyday commuting. Still, none of those plastic panels are marked up, cracked or scratched, and the light-colored seats still look and feel like new. That's as it should be given that our van only has 8,264 miles on it so far.
The one area inside that's not exactly like new is the steering wheel. It's hard to call it "wear" as there is an obvious nick and a scratch in the smooth, non-leather portion of the steering wheel. It's not the kind of gradual fading or wearing you might see over a long period of time, but rather the result of a hard object hitting the upper part of the wheel. At this point, it's a mystery -- our guess is that a sharp ring or a piece of camera equipment hit the wheel, but we're just guessing. We've included a photo of the damage in the gallery above.