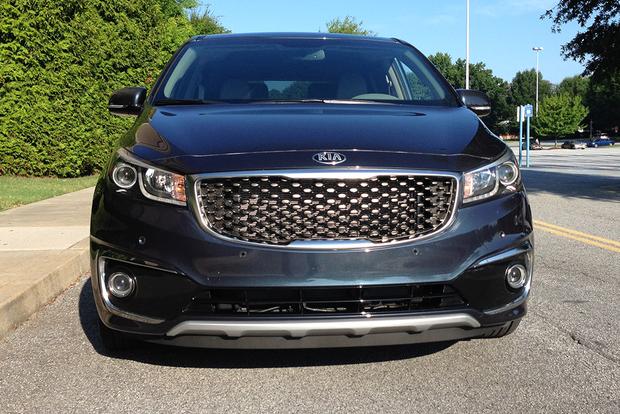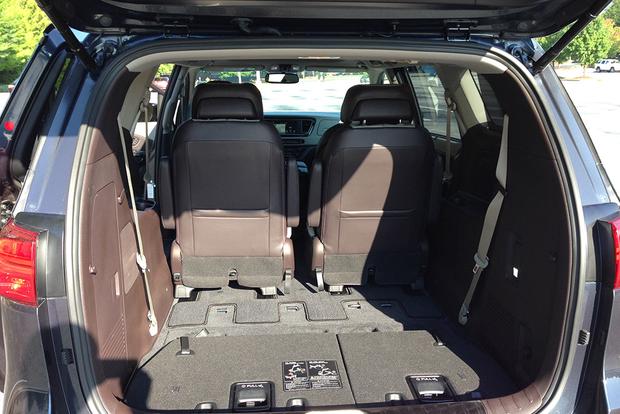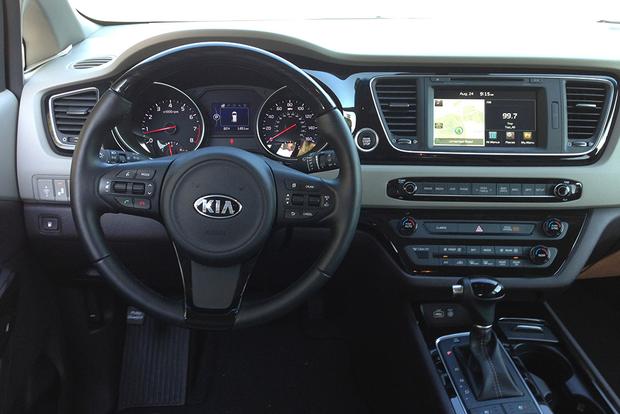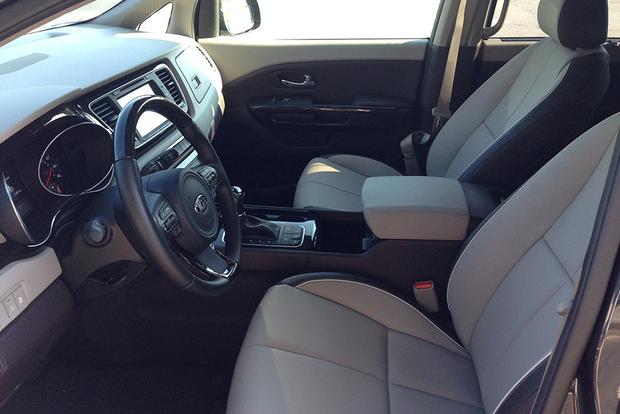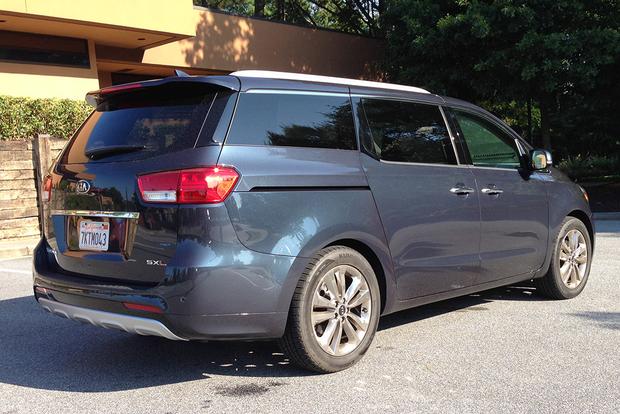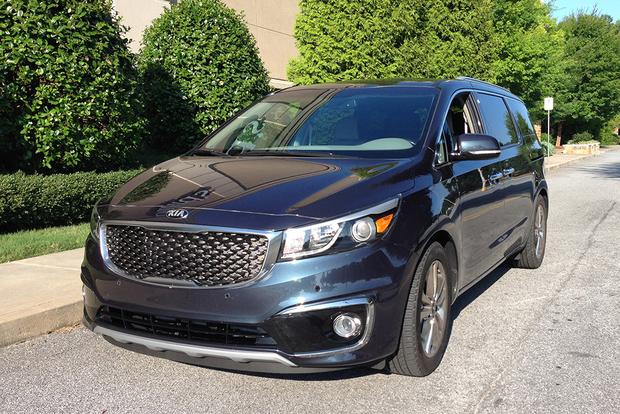 After spending the last several weeks with our 2015 Kia Sedona, I've continually been impressed by how swanky and versatile the minivan is. I love the well-designed interior, and the slightly aggressive exterior looks more like an SUV than a minivan, which has helped me save face as a grown, single man operating a vehicle most of my friends would deem more appropriate for a mother of three.
But aside from being stylish both inside and out, the Kia has proven itself highly effective at moving both cargo and people. All that square footage means a larger vehicle to maneuver in parking lots and other cramped spaces.
The Shortcomings of Size
Being that the Sedona is a minivan with room for seven passengers, it's obviously a vehicle of substantial size. Its wheelbase measures 120.5 inches, a solid 4.5 inches longer than the beefy Cadillac Escalade.
Personally, I've struggled with the sheer size and maneuverability (or lack thereof) of the Sedona, especially when parking. In fact, it's been a rarity for me to be able to park the Sedona without ending up crooked or having to pull out and attempt a second time. On occasion, parking at the local grocery store felt more like docking a naval ship than running an errand.
Given the considerable girth of the Sedona, a 360-degree camera would come in handy for these situations. While Kia's Surround View Monitor is an available option, our Sedona didn't come equipped with one, unfortunately. This feature would have made my experience in the Sedona a lot more enjoyable and reduced the stress of positioning a large vehicle in cramped parking lots.
No Worries
Despite my issues with the 2015 Kia Sedona's agility in tight spaces, I was slightly disappointed to give the minivan up. My overall experience with the Sedona has been stellar and filled with many more pros than cons. In fact, the Kia has made me reevaluate my preconceived biases on the segment entirely, assuaging some of my trepidation at the potential life changes that could necessitate a minivan.