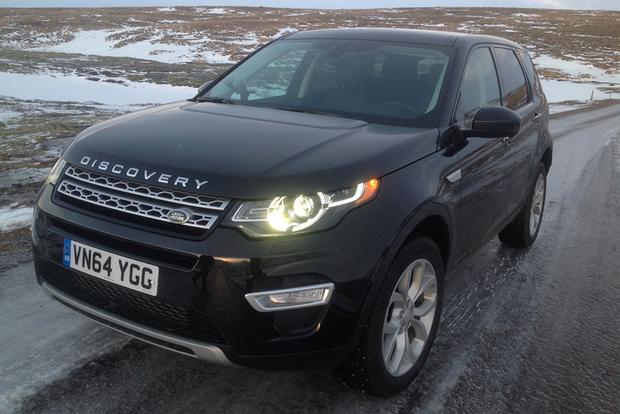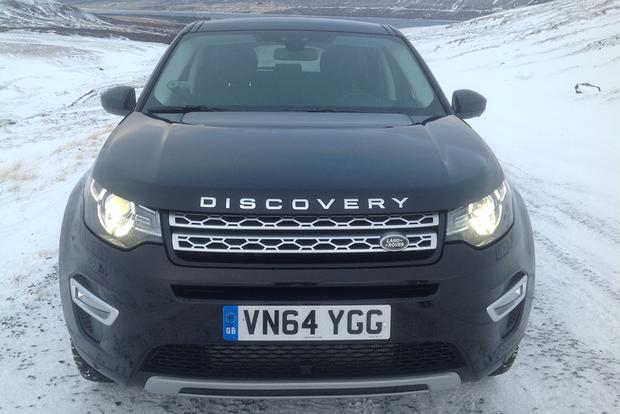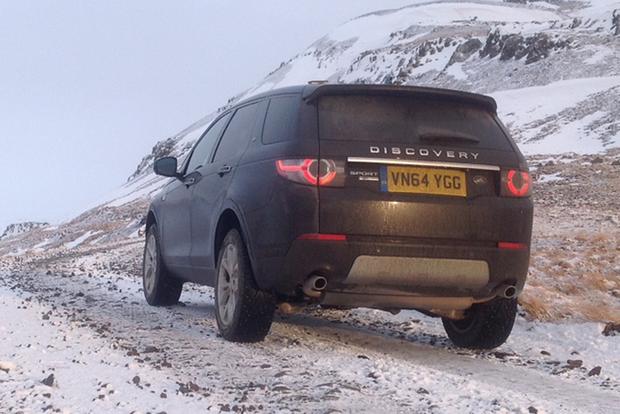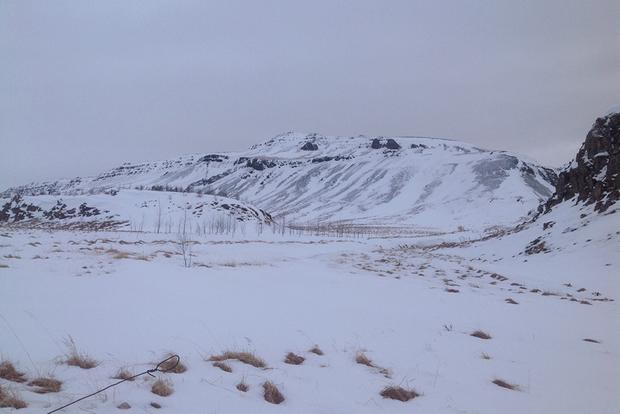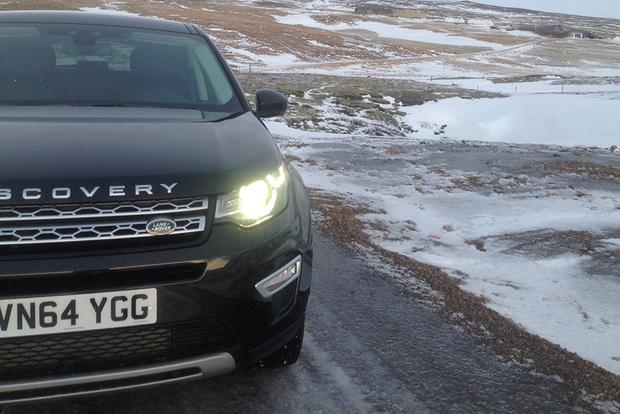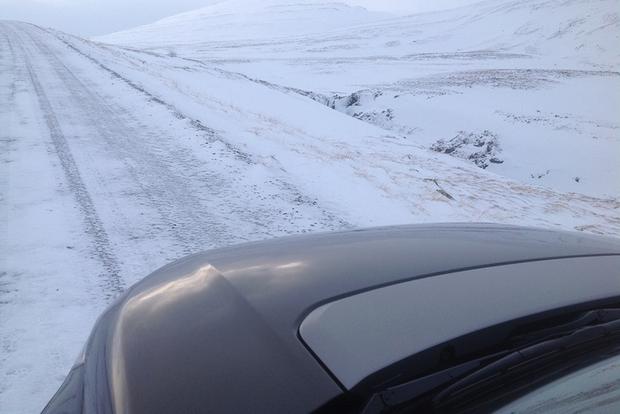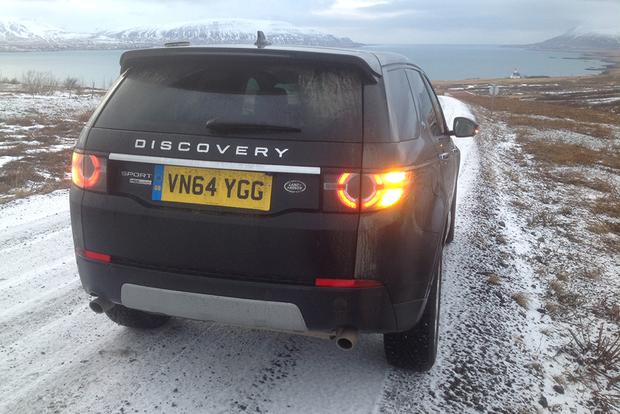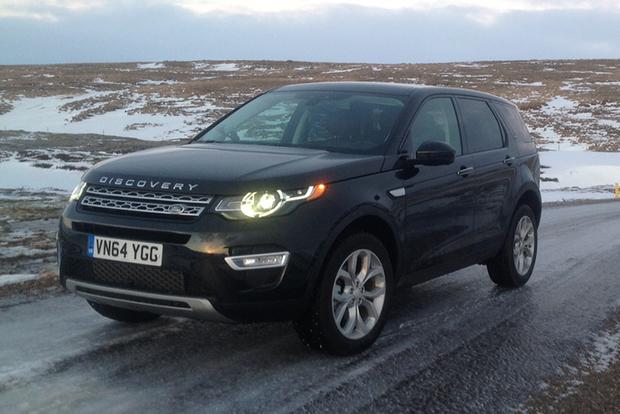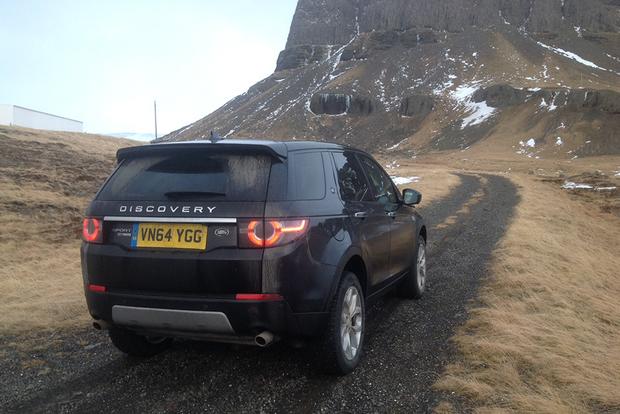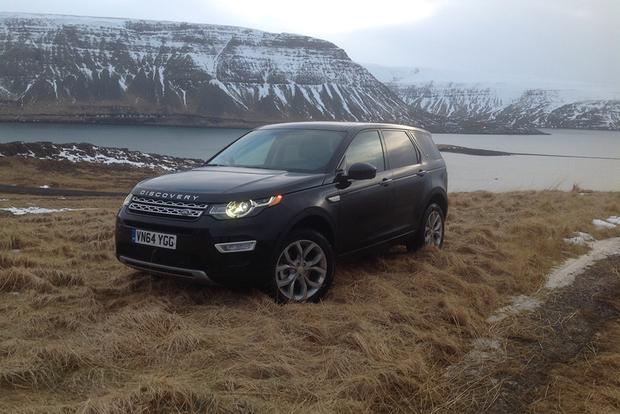 It's easy to toss around terms like "the middle of nowhere," but until you've been on an unpaved, ice- and snow-covered trail in Thingvellir, Iceland, you may not have a full appreciation for those words.
That's likely why Land Rover dropped us off in Thingvellir to sample the 2015 Land Rover Discovery Sport, a new luxury compact SUV.
Reintroducing the Discovery
The original Land Rover Discovery is a lot like Iceland. Many of us know of both due to their distinct reputations but have little or no hands-on experience with either.
Sure, Iceland can be cold, desolate and remote, but it's also a place of stunning beauty and awe-inspiring landscapes. Plus, it's remarkably green in the summer.
As for the Land Rover Discovery, Americans have had a love/hate relationship with the SUV in years past. It's been viewed as unreliable and expensive to repair. Globally, however, it's also known as an off-road powerhouse that can tame both Arctic glaciers and African deserts with ease. In fact, there are rumors that Land Rover changed the name from Discovery to LR3 in 2005 for North American buyers so that it wouldn't be considered a liability.
Jump ahead about a decade, and the Discovery is making a comeback in the U.S. with the 2015 Land Rover Discovery Sport. But Land Rover has to prove that the Discovery Sport is as luxurious as we've come to expect from Land Rover, while also proving that it has off-road capability and reliability.
Getting It Right
As an early sign that things should go well, the Discovery Sport looks the part. Its Land Rover toughness is combined with enough sweeping lines to give it a hint of elegance, especially out back with its dual exhaust outlets and big Discovery lettering across the hatch.
Driving through the Icelandic countryside impressed upon us that the off-road ability of the new baby Discovery is something that the company also got right. The Sport conquered deep snow, frozen roads and icy rivers with ease.
This newest Land Rover also includes the company's Terrain Response system, a driver-selectable program that monitors and adjusts such things as wheel speed and vehicle position. Basically, you select the terrain setting, and the onboard systems do the rest, keeping you moving forward, straight and right-side up. We've sampled this system before on a variety of vehicles in the California desert, in the deep mud of the North Carolina woods and in the snow drifts of eastern Canada. In each instance, Terrain Response did its job perfectly.
In fairness, we should add that we had studded tires during the whole trip, as do most cars on the road during Iceland's winter. Studded tires won't keep you from getting stuck, but they do provide an extra bit of traction that a Discovery Sport wouldn't be able to manage with traditional street tires.
Offering Power and a Smooth Ride
The Discovery Sport's power comes from a 2.0-liter turbocharged engine. While that may not sound too impressive, the engine makes 240 horsepower and has more than enough spunk to get you through an Icelandic winter and provide a little fun when the weather and roads dry out.
Our only complaint is that the engine can be noisy at times. However, the cabin remains fairly quiet and the ride very smooth, which is surprising considering that we were running on those metal-spiked tires the whole time. If this is how good the vehicle sounds on studded tires on ice, the average American driver will be very pleased.
Is the Crossover Truly Compact?
Land Rover is calling the Discovery Sport a compact crossover SUV. This initially caused some concern, because the word "compact" is usually code for cramped back seat, the same way "cute" often means small in real estate.
But that worry turned out to be for nothing. On a 2-hour trip to Iceland's Great Geysir, there was plenty of legroom for rear-seat occupants even though those in the front were adults.
You can also opt for what Land Rover calls 5+2 seating. That means there's a third row of seats, but you may only want to use it for short trips and/or just for kids. Given that most Discovery Sports sold in the U.S. will likely spend 98 percent of their time shuttling kids around, this could be a huge selling point.
While the overall interior is nice, there are a few places where the look isn't quite as elegant as the exterior. This is the same story with the Mercedes-Benz GLK and the BMW X3, so it's only fair to acknowledge that Land Rover is trying to hit a price point that's competitive and comes in below that of the Evoque.
How Much Is It?
Given the prices of most Land Rover and Range Rover vehicles, we were thinking that this model would be in the mid-$50,000 range or even climb into $60,000 territory. And yet, this new Land Rover turns out to be a pleasant surprise.
The base price is about $38,000 for a Discovery Sport SE. That price includes all-wheel drive, rain-sensing wipers, Land Rover's Terrain Response system, 9-speed automatic transmission, push-button start, carpeted floor mats, dual-zone climate control with air-filtration and vents for all three rows of seating (though the third row costs extra).
Most folks will likely opt for the mid-level Discovery Sport HSE, which adds such desirable features as Bluetooth, front fog lights, a touchscreen audio system, steering wheel-mounted controls and a rear-parking camera.
Imagine all the crossover SUV shoppers who want a Land Rover but can't afford one. The 2015 Discovery Sport fixes that. These shoppers might never go off-road and will probably only use the Terrain Response system if they live up north. But what matters is that the Discovery Sport looks and acts just like a Land Rover, and knowing that may be good enough for most people no matter how they use it.