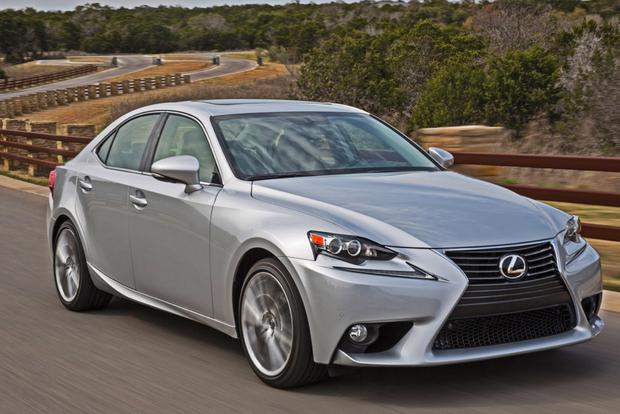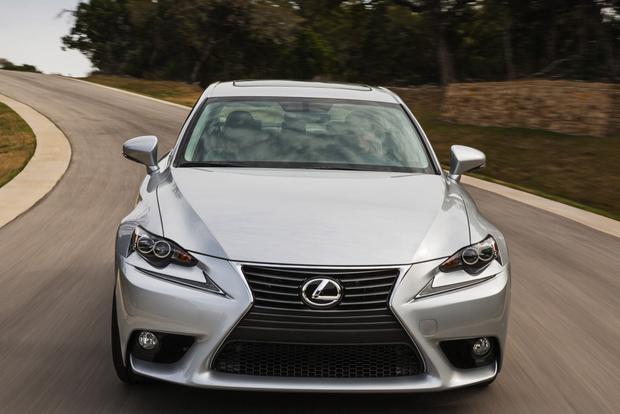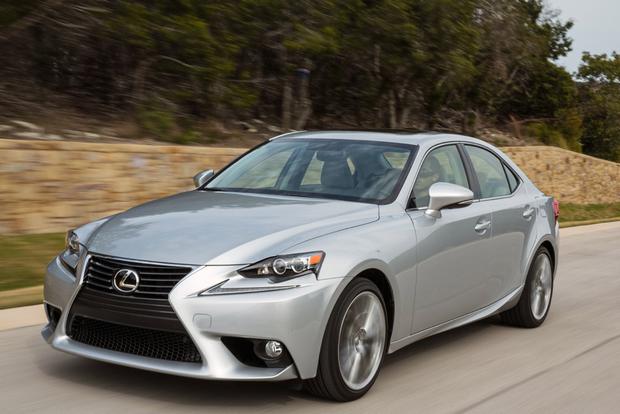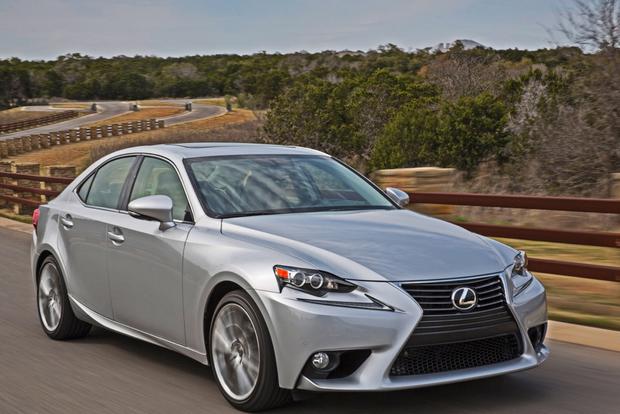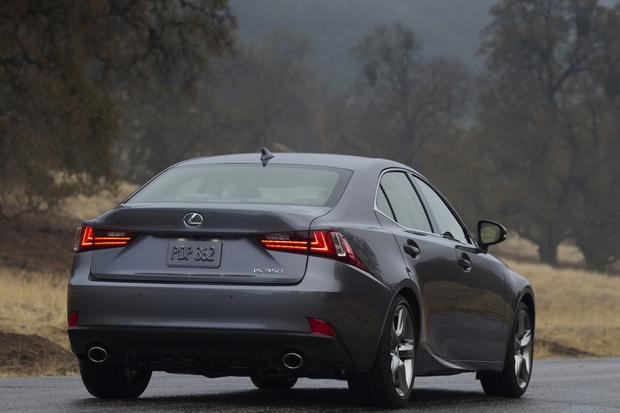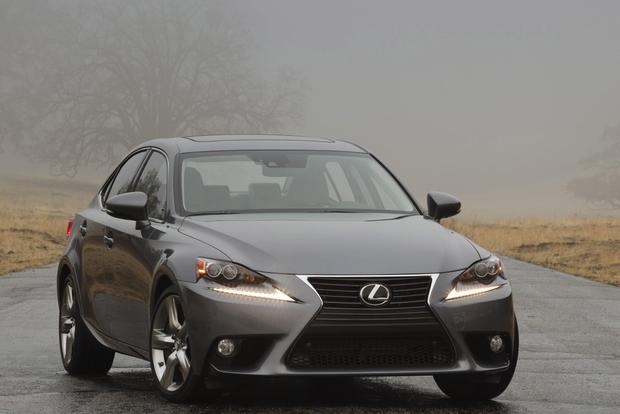 Lexus has come a long way in the past few years, and the 2015 Lexus IS 250 is evidence: It's every bit as good as any BMW or Mercedes-Benz small sedan.
The best part is the combination of sharp handling with the right amount of comfort. There's no doubt that comfort is clearly at the heart of this car, but quick, precise steering makes it fun. The driver-selectable modes are nice but maybe unnecessary. You can feel the acceleration coming on a little stronger when in Sport mode, and the gas pedal feels artificially muted in the ECO mode. I left the car in Normal most of the time and changed it to Sport briefly over the course of a week, averaging 22.8 miles per gallon in combined city and highway driving -- mostly on suburban streets.
The real sport sedan is the IS 350, but the 250 isn't underpowered. Output is 204 horsepower from the 2.5-liter V6, just enough power to make the car fun but still return some decent fuel economy. As with almost every Lexus, the engine is amazingly smooth and works well with the 6-speed automatic transmission. There's a shift-it-yourself mode with paddle shifters mounted on the steering wheel -- fun but definitely not a necessary feature.
Lexus Enform works well. The mouselike controller feels nice, but sometimes navigating the pointer exactly where you want it to go can be a little distracting. Steering-wheel-mounted controls are best for frequent tasks such as changing radio stations or making a phone call. One thing that I really like about Enform is that you can create your own Pandora station directly from the car's display. Thankfully, the car must be stopped for this functionality, but the process is so quick and easy that you can do it at a rest stop on a road trip or in your driveway before hitting the highway to work.
The IS 250 model's interior is very nice, with attractive surfaces and textures. It's obvious that this isn't the interior of an LS, but you still get the expected Lexus-like atmosphere. The back seat isn't much; this feels like a car for a single person or an empty nester who rarely uses the rear seat. For the same money (about $44,000 as equipped), you might go with the slightly larger Kia Cadenza. A used Infiniti G37 is a good alternative, but the ride is much more harsh. An Acura TL is a good alternative, too. Acura's new TLX likely competes with the 2015 Lexus IS 250, but the Lexus feels more like a luxury car and handles more like a sport sedan. The Mercedes-Benz C-Class and the Lexus IS are on par with each other. Though the Lexus has a bit more of an aggressive look compared to the Benz, they each do essentially the same thing and do it fairly well.