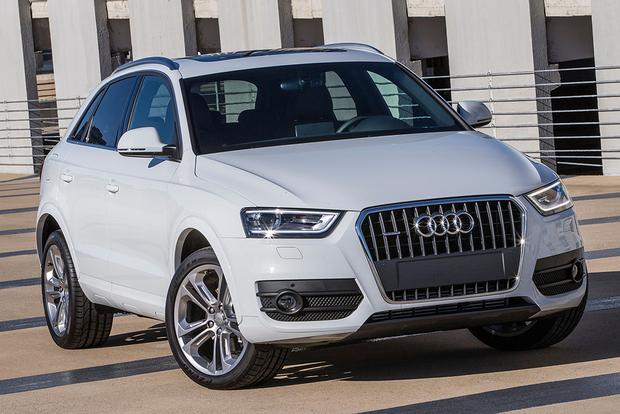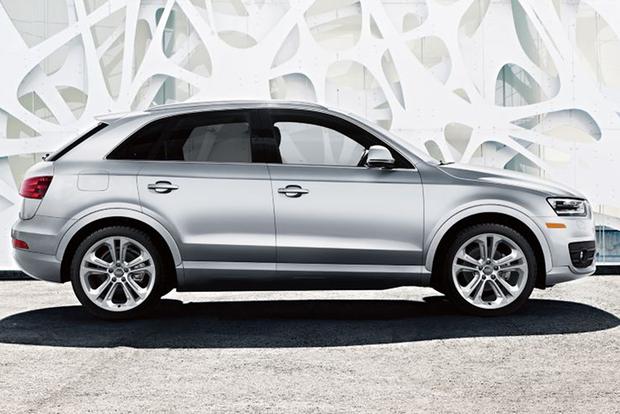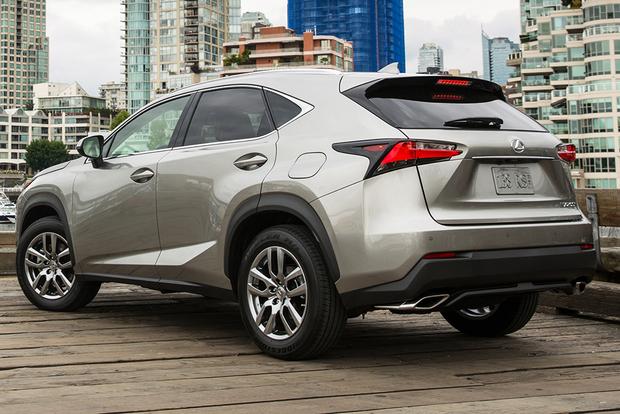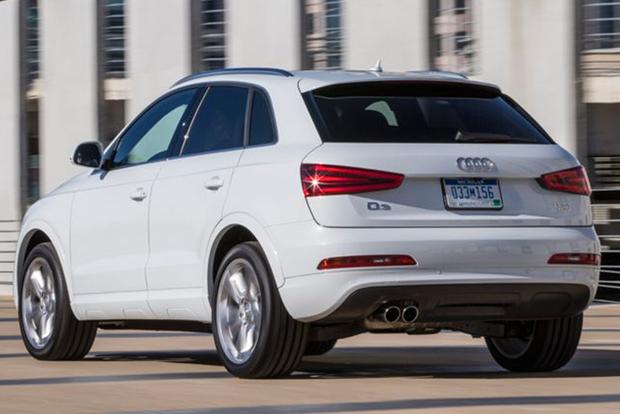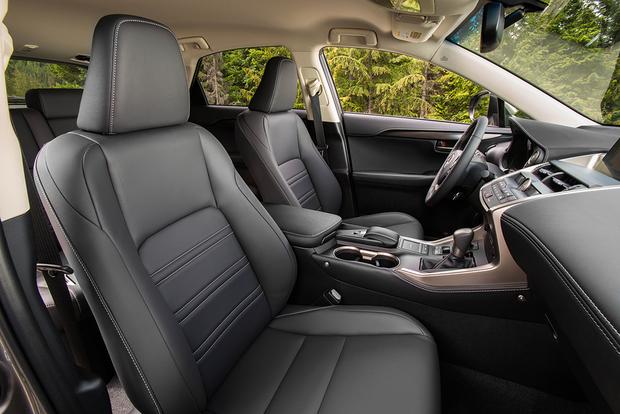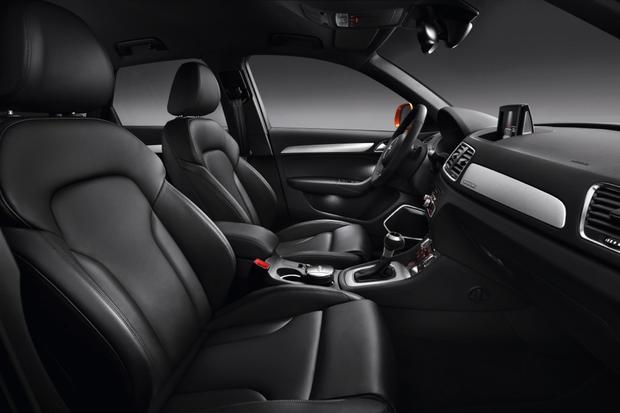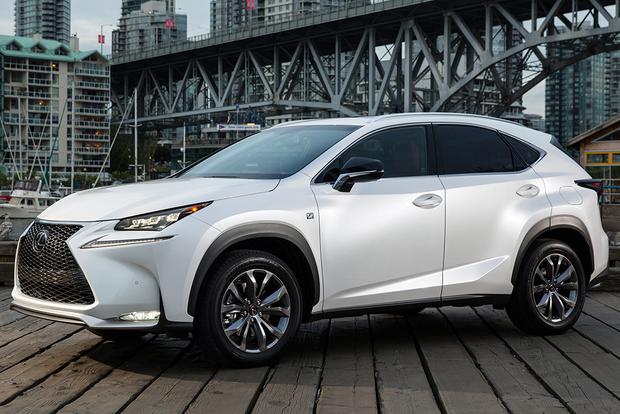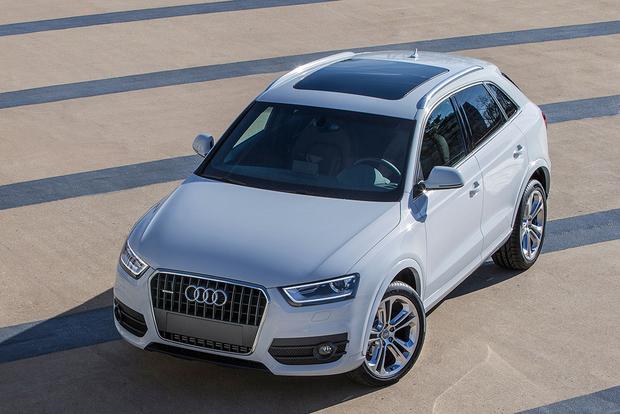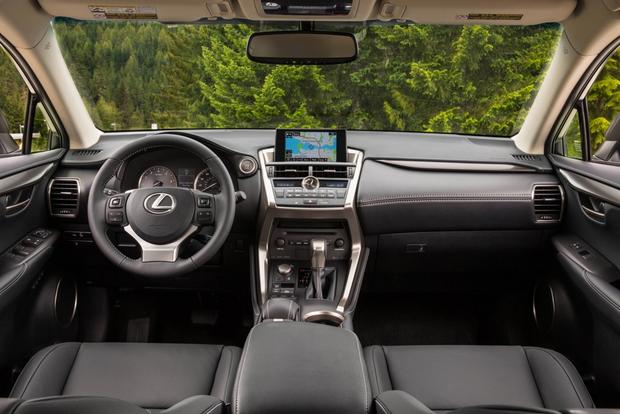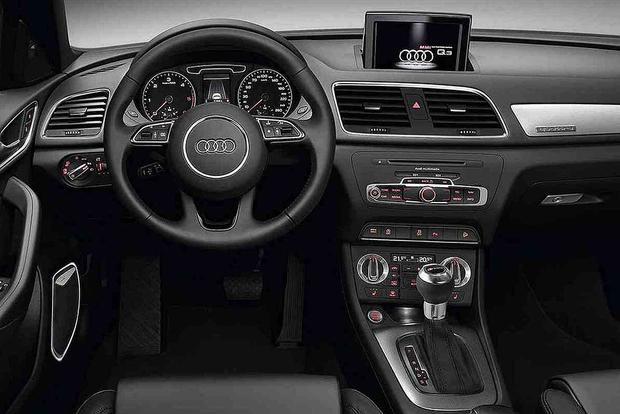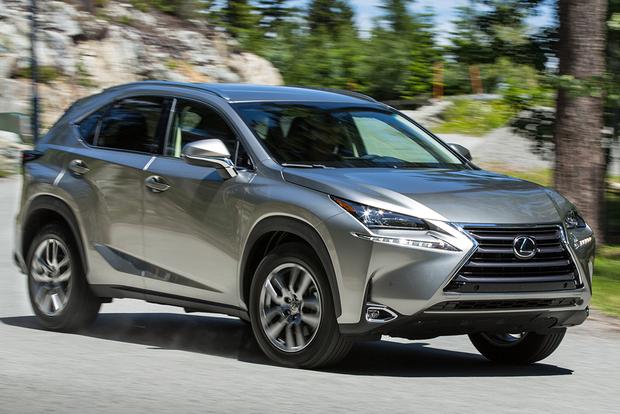 The luxury compact crossover segment is heating up, and two of the latest entrants are the 2015 Lexus NX and the 2015 Audi Q3. Both advertise the same thing: a smaller, more affordable take on established models from each brand. They also both tout new styling, new technology and some exciting new features. But which one is better? To find out, we've created an in-depth comparison below. But first, here's a summary of what's new with each model for 2015.
2015 Lexus NX Changes
The all-new Lexus NX offers bold, eye-catching styling, turbocharged or hybrid engines and a slew of the latest high-tech gadgets and features. Prices start at $35,500 for a base-level NX 200t, or an expensive $40,500 for the hybrid-powered NX 300h.
2015 Audi Q3 Changes
Like the NX, the Q3 is all-new for the 2015 model year. Its styling isn't as dramatic as the NX's design, with Audi choosing instead to stay closer to the appearance of its larger Q5 and Q7 models. There's only one engine, a 2.0-liter turbocharged 4-cylinder, and prices start around $33,400 with shipping.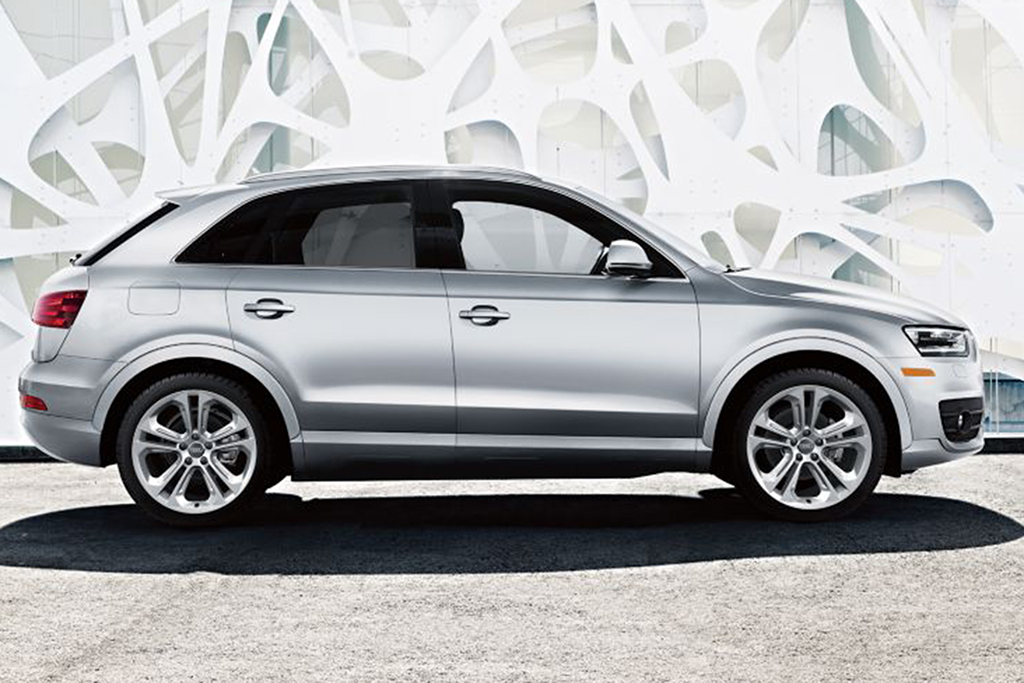 Reliability
As you might expect, both the Audi Q3 and the Lexus NX are too new for reliability ratings. That's especially true of the NX, which uses a totally new powertrain that has not yet been installed in any other Toyota or Lexus model. As a result, it's too difficult to name a winner in the reliability category.
That said, Lexus offers a small advantage in warranty coverage. The Audi boasts 4 years or 50,000 miles of bumper-to-bumper and powertrain coverage, while the Lexus offers 4 years or 50,000 miles of bumper-to-bumper and 6 years or 70,000 miles of powertrain protection.
Fuel Economy
The Audi Q3 offers one engine: a 2.0-liter turbocharged 4-cylinder, good for 200 horsepower and 207 lb-ft of torque. A 6-speed automatic is standard, while front- or all-wheel drive (AWD) is optional. Fuel economy is 20 miles per gallon in the city and 29 mpg on the highway with front-wheel drive, or 20 mpg city/28 mpg hwy with AWD.
The NX offers two engines. Base-level NX 200t models feature a 2.0-liter turbocharged 4-cylinder that makes 235 hp and 258 lb-ft of torque. Also offered with a standard 6-speed automatic transmission, the NX 200t returns 22 mpg city/28 mpg hwy with front-wheel drive or 21 mpg city/28 mpg hwy with AWD.
For shoppers who prioritize fuel economy, Lexus is also offering the hybrid-powered NX 300h. Thanks to a 194-hp 2.5-liter hybrid 4-cylinder, it returns 35 mpg city/31 mpg hwy with front-wheel drive, or 33 mpg city/30 mpg hwy with AWD. Because of its slight advantage in gasoline-powered fuel economy and its available hybrid model, the Lexus is our winner for gas mileage.
Safety
Neither the Audi Q3 nor the Lexus NX has been crash-tested by the federal government's National Highway Traffic Safety Administration (NHTSA) or the nonprofit Insurance Institute for Highway Safety (IIHS). However, both the Q3 and the NX offer a wide array of standard safety equipment, including side-curtain airbags, anti-lock brakes and traction control.
In a close comparison, however, the NX trumps the Q3 in safety features. The Lexus offers a standard backup camera -- an optional item on the Audi. The Lexus also offers a frontal pre-collision warning system with automatic stopping capabilities, a lane-departure warning system, a blind spot monitor and rear cross-traffic alert. The Q3 offers only the blind spot monitor.
The Lexus is our tentative safety winner -- though we'd like to see crash-test results before making any permanent conclusions.
Technology
Like most Audi models, the Q3 offers a high-end interior with excellent materials and a handsome design. But when it comes to equipment, the small Audi just can't touch the Lexus.
For one, the Lexus comes standard with a 7-inch touchscreen, while a 7-in screen is optional in the Q3. The Lexus also features a standard backup camera, which is optional in the Audi. The Lexus also offers adaptive cruise control, a power-adjustable steering wheel and a wireless charging tray -- none of which are available in the Audi. Yes, it's true that the Audi offers many high-tech gadgets, including voice control for the navigation system and a Wi-Fi hotspot, but it boasts very few unique features over the NX. Therefore, the NX is our winner in the technology category.
Value
Like all Audi crossovers, the Q3 fits into something of an in-between segment, slotting between compact luxury crossovers such as the BMW X1 and Mercedes-Benz GLA and larger models such as the BMW X3 and Volvo XC60. As a result, it's difficult to directly compare value between the Q3 and the NX (which is sized more like the X3 and XC60), since sizing is a little different.
Still, the NX is better in just about every category. It offers better gas mileage, better technology, more power, more safety equipment and a longer warranty. It also includes more interior room and more standard equipment. It should be better than the Q3, given its fairly significant price difference: The NX is around $2,000 more expensive than the smaller Audi. Does that $2,000 premium justify the NX's advantages? We think so -- but we could also see budget-minded shoppers eager to drive a luxury vehicle choosing the Audi for its lower price and added brand cachet. We'll leave value up to you, but you know where we stand.
AutoTrader's Advice
Our choice here is simple. As we mentioned, the 2015 Lexus NX trumps the Audi Q3 in every category -- fuel economy, features, horsepower and warranty length. The Lexus is a little more expensive than the Audi, but if you can swing the extra money, it's worth it. The only major drawback might be the Lexus's awkward styling, which could be reason enough to send some buyers straight to the Audi dealer. Get over the Lexus's looks, however, and you'll find a more complete package than you'll get with the Q3.