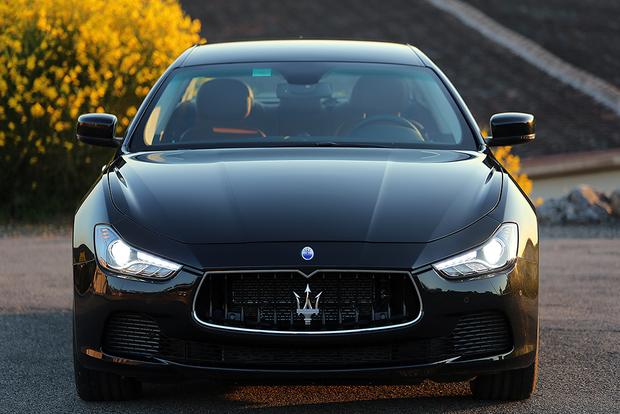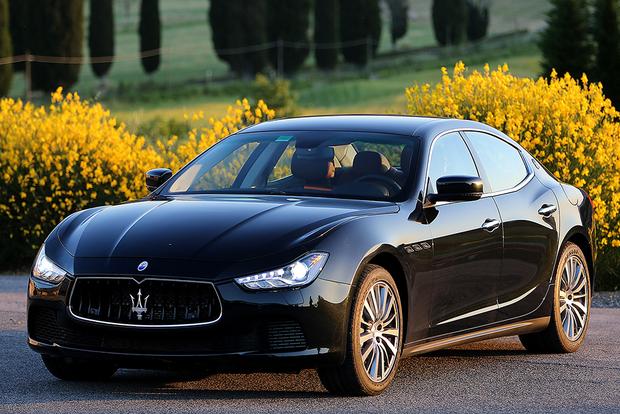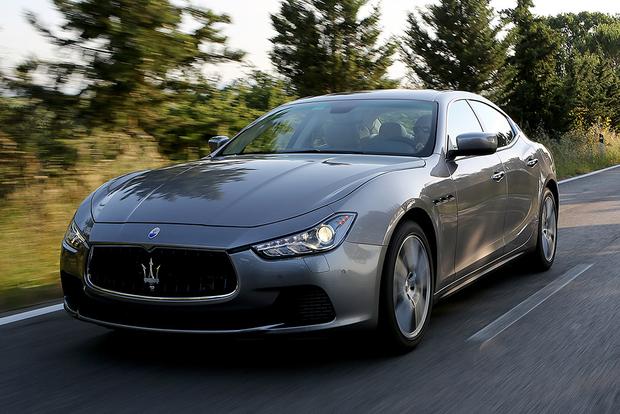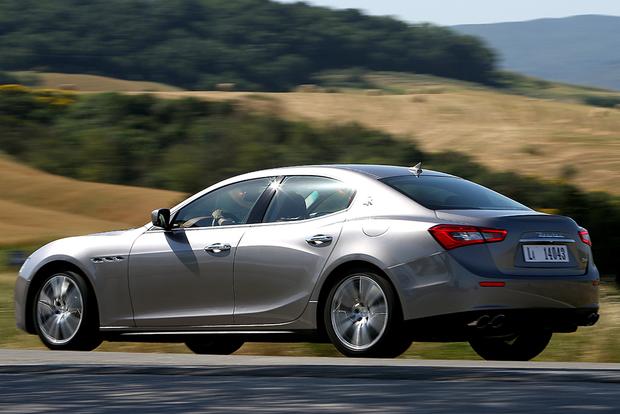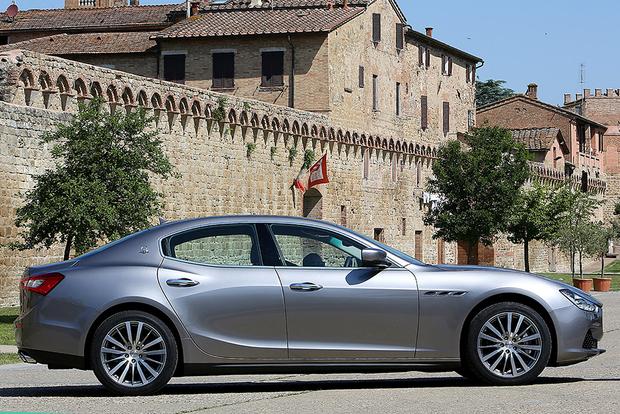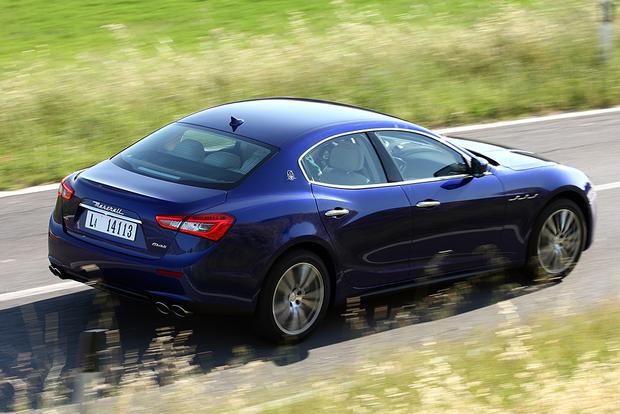 What's New for 2015?
After going on sale for the 2014 model year, the 2015 Maserati Ghibli adds only newly finished brake calipers, standard contrast stitching and a 3-month free trial for SiriusXM radio.
What We Like
Beautiful styling; excellent sound; impressive brand cachet
What We Don't
So-so performance; high price tag; some mediocre interior materials
Overview
If you consider the Ghibli an entry-level Maserati (despite its pricey $68,000 base MSRP), you'll have this car pegged to a tee. The Ghibli slots below Maserati's larger, more powerful Quattroporte sedan, and it's designed to compete with standard-fare luxury vehicles such as the BMW 5 Series, Mercedes-Benz E-Class and Audi A6.
That's right, this Maserati is meant to compete with traditional luxury cars from normal luxury brands. And that seems to work on paper. The Ghibli is about the same size as those cars, and base-level models come with a competitive 345-horsepower turbocharged V6, which features standard rear-wheel drive. Shoppers who want more power or all-weather driving capabilities can opt for the Ghibli S Q4, which features 404 hp and all-wheel drive. Both models come standard with an 8-speed automatic transmission.
While that might sound appealing, the Ghibli trails behind its more established competition in a few crucial areas. For example, pricing starts at $68,000, which is far more than a well-equipped E-Class, while a high-end S Q4 model starts at a pricey $78,000 before options. Speaking of options, the Ghibli is missing a few features that should be standard, such as heated front seats, Bluetooth and a sunroof.
Still, we appreciate the 2015 Maserati Ghibli's presence in the luxury car segment, if only because it brings some Italian flair to a portion of the market that has long been dominated by stoic Germans.