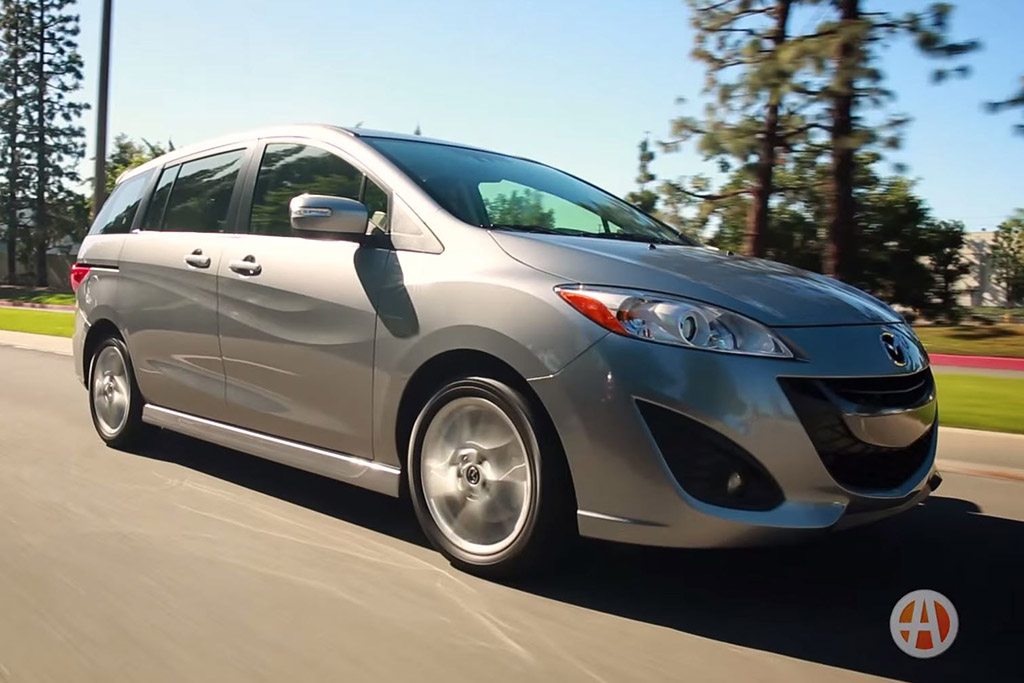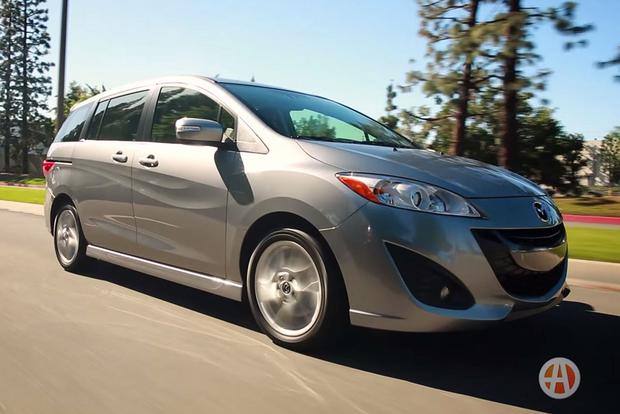 If you've been in a minivan lately, you've probably noticed that they're not exactly "mini" anymore. In fact, let's face it -- they're enormous. Except for one.
Meet the 2015 Mazda5. It's basically the size of a normal car, but it just so happens to have sliding rear doors instead of swinging ones, and three rows of seats instead of two. It's the minivan for folks who don't want a maxi-van. Here are five reasons why this true minivan could be right for your family.
Easy to Maneuver
When it comes to parking lots, smaller is better, and that puts the Mazda5 in a class of one. You can pull into any space you like -- no drama, no fuss. Plus, you can parallel park on a busy street without having to worry about a 17-point turn. Try that with an Odyssey or a Sienna. The 5 is just the right size for real-world situations.
Genuinely Fun to Drive
Thanks in part to its size, the Mazda5 is a lot of fun from behind the wheel. But there's more to it than that, because Mazda adds extra spice to every car in its lineup. The 5 has sharp steering and a sport-tuned suspension, and you'll feel it on the road. There's only moderate body roll during spirited driving, and you'll feel real bite from the brakes. Imagine, a minivan that's still fun when you're by yourself.
Ingenious Interior
Inside, the 5 has more utility than you might expect from its compact dimensions. With dual sliding doors and two seats in each row, there's room for a crowd. The third-row seats fold down to open up a healthy 44 cu ft. of cargo space, and you can fold the second-row seats, too. Given the Mazda5's modest footprint, it's definitely maximizing its potential on the versatility front.
Impressive MPG
The Mazda5 comes with a 4-cylinder engine and a 5-speed automatic transmission, and the result is 21 miles per gallon in the city, 28 mpg on the highway and 24 mpg overall. Compared to other minivans, these numbers are unheard of. Families always like to save money, and this Mazda is sure to keep some dollars in your pocket at the pump.
Attractively Priced
The 5 will also save you money when you get the keys. It's not much more than $20,000 to start, and even the loaded Grand Touring model is only about $25 grand. A comparably equipped Honda or Toyota would cost you thousands more. So you get more fun and fuel economy with this Mazda, and you pay less for the privilege.
Autotrader Says
Pop quiz: What has three rows, two sliding doors and isn't the size of a bus? You're looking at it. If you want a genuinely "mini" van, the 2015 Mazda5 is the way to go.