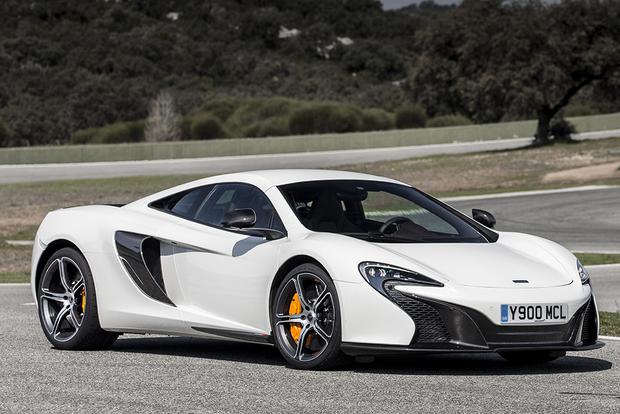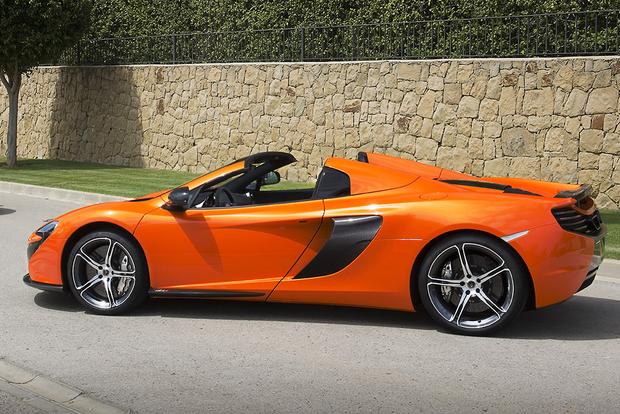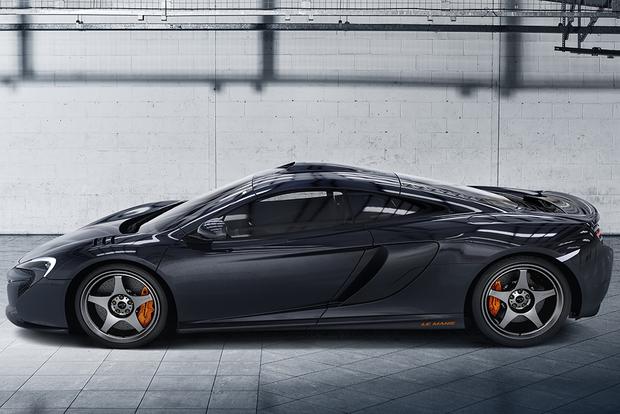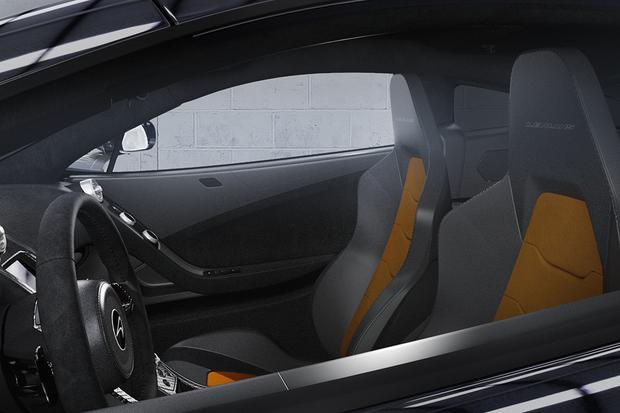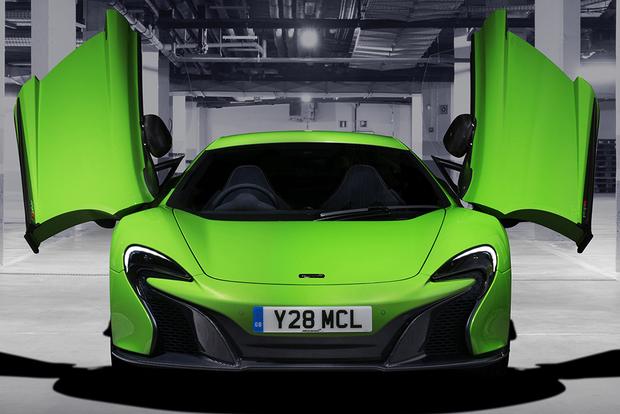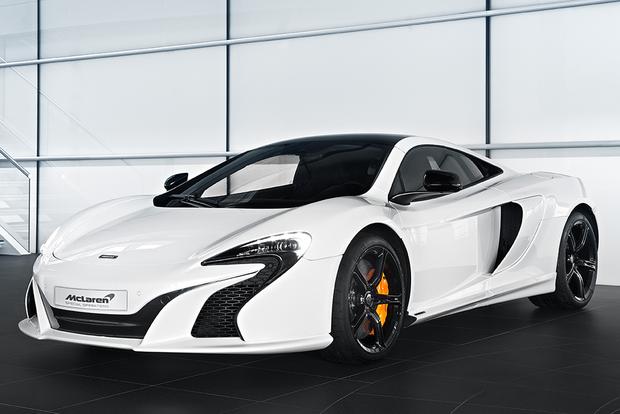 What's New for 2015?
The 650S is completely new for the 2015 model year, replacing the outgoing McLaren MP4-12C sports car.
What We Like
Amazing performance; head-turning styling; lots of high-tech gadgets
What We Don't
Impractical; expensive; not as much name recognition as rivals such as Ferrari and Lamborghini
Overview
The 2015 McLaren 650S is an exotic sports car offered in two versions: a hardtop coupe and a retractable-roof convertible model dubbed the 650S Spider. The two models replace last year's McLaren MP4-12C, with which the surprisingly similar-looking 650S shares a large number of its parts.
An example of a shared part between the MP4-12C and the 650S? The engine, which is McLaren's excellent 3.8-liter twin-turbocharged V8, the same basic powertrain that's also used in McLaren's high-performance P1 supercar. But while the engine made only 616 horsepower in the MP4-12C, it's up to 641 hp now, along with an impressive 500 lb-ft of torque. That means a 0-60 time of just 3 seconds and a top speed that reaches as high as 205 miles per hour.
Another striking similarity between the MP4-12C and the all-new 650S: exterior styling. The 650S boasts much of the same bold design as last year's MP4-12C, albeit with a few minor updates, including a revised front end, a new rear end and redesigned wheels. The general profile is similar, though, and we suspect that most non-car enthusiasts might have a hard time telling apart the two sports cars.
As for pricing, the 2015 McLaren 650S plays in the high-dollar world of Ferrari, Lamborghini and other exotic car brands. The exotic 2-seater starts around $266,000 with shipping for the coupe, while the open-top 650S Spider is closer to $281,000 including destination. Those are huge figures, but the numbers are backed up by some of the most amazing performance standards of any modern car in existence.