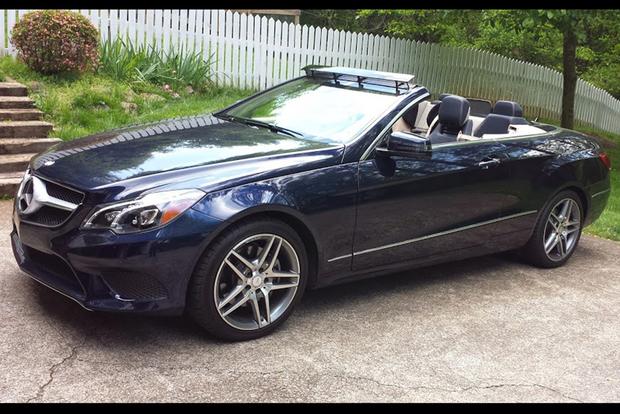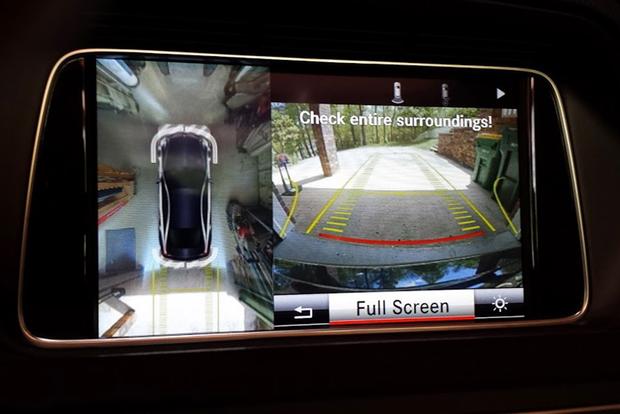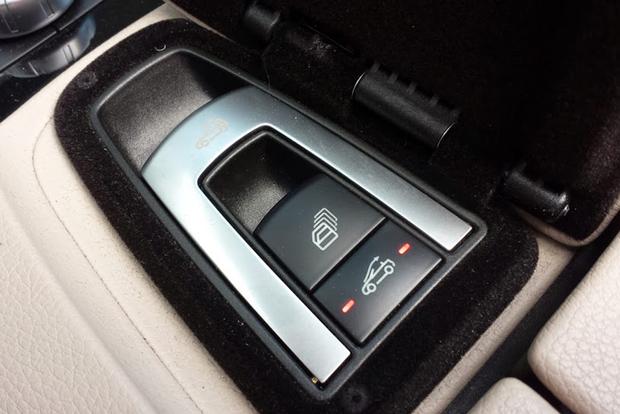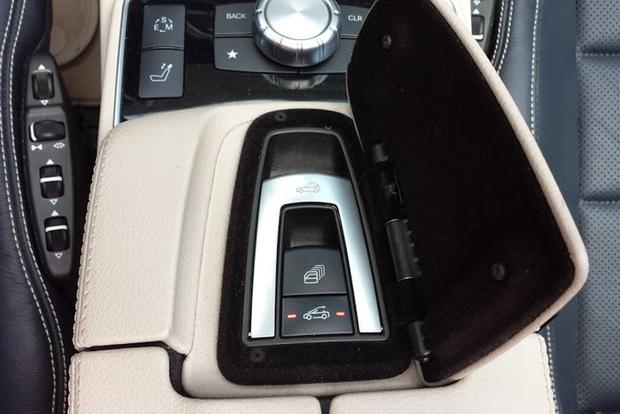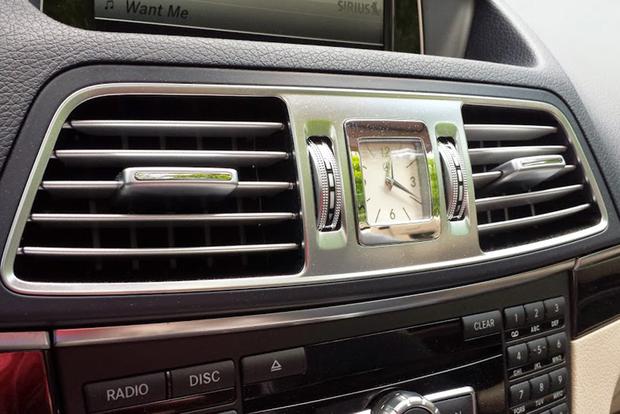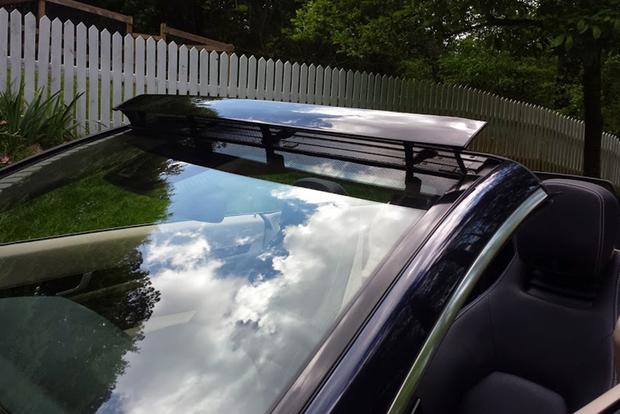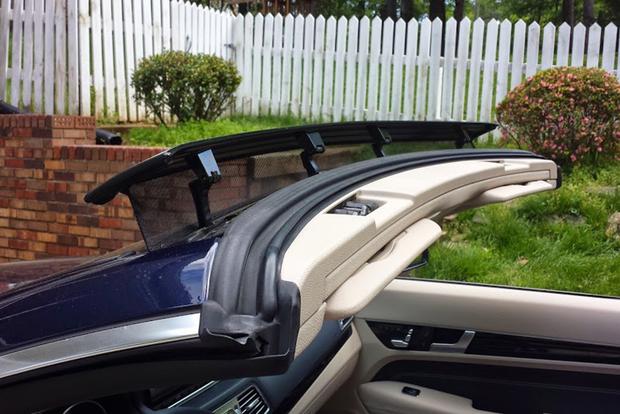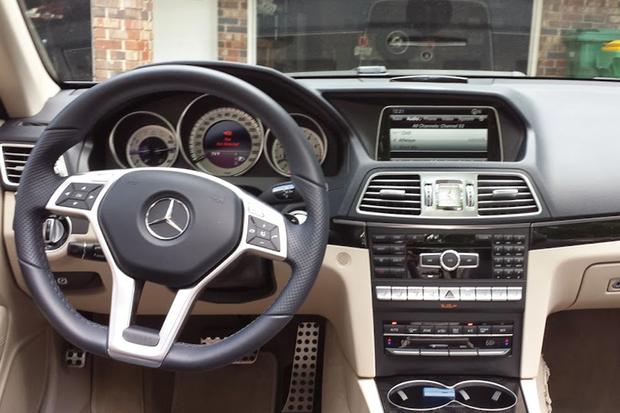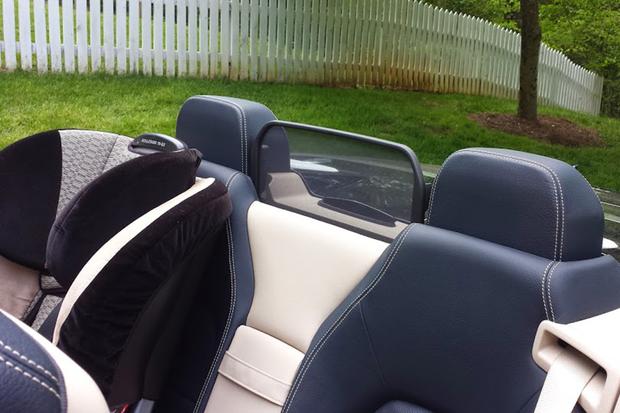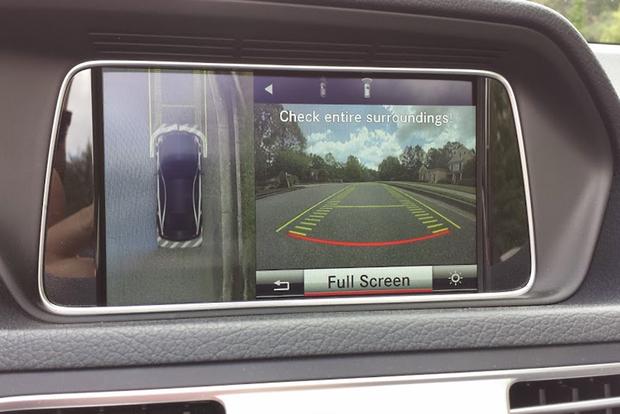 The 2015 Mercedes-Benz E400 Cabriolet is one of the most opulent, luxurious convertibles on the market, combining high-end appointments and 4-passenger seating with luxurious gadgets and equipment. It's also updated for 2015, swapping out last year's 302-horsepower V6 for a more responsive turbocharged 329-hp unit and earning a new name (E400 instead of E350) in the process. So what's it like to drive the latest E-Class Cabriolet? We spent a week behind the wheel to find out, and we've gathered our thoughts in this real-world review.
Beautiful, Inside and Out
Everyone who rode in or drove our E400 Cabriolet generally had the same remarks about the car's exterior and interior quality: It's beautiful, inside and out. Last year's headlight update gave the E-Class a more aggressive look that's welcome on the formerly staid cabriolet, while other design touches clearly convey a sense of class and expense that you won't find on cheaper cars. We like the wheel designs, the LED taillights and the attention to detail throughout the exterior.
It's the same story inside, where the cabin offers handsome appointments and a beautiful look. Wind noise is surprisingly controlled for a convertible, and while the interior design is purposeful rather than stylish, all the materials are top notch. We have one complaint, though: Even at our test car's $73,000-plus price tag, you still can't seem to get past the cowl shake that's traditional in most convertible vehicles.
The New Engine
As previously mentioned, the E400 Cabriolet loses last year's 302-hp 3.5-liter V6 in favor of a new turbocharged V6, which displaces 3 liters and puts out 329 horses. Torque sees an even higher jump, going from last year's middling 273 lb-ft to an ample 354 lb-ft. So how does the new powertrain feel?
Generally speaking, we were impressed with the engine in all conditions. Not only does it offer strong acceleration when moving away from a traffic light, but it boasts excellent passing power on the highway from nearly every speed, too, something we couldn't always say about the outgoing 3.5-liter engine. The new V6 is also very smooth, and power delivery is linear.
In fact, the powertrain is so good that we're left wondering who would bother with the V8-powered E550. Further proving our point is that we averaged more than 21 miles per gallon in combined city and highway driving, which is excellent for a powerful luxury convertible.
The Little Things
When you have a car for a week of evaluation, you tend to notice little benefits and drawbacks that a only few hours behind the wheel won't always reveal. The E400 Cabriolet is no exception. In the drawbacks column, we have to list the price. Our test car was around $73,000, and the car's near-$65,000 base MSRP doesn't include such common items as keyless access with push-button start, navigation or parking sensors. This is par for the course with German cars, but it never sits well with us.
As a benefit, though, we noticed that the car's fuel-saving start-stop function is surprisingly quiet. This function is usually an annoyance in modern cars, because it can be obtrusive when stopping and starting the car at stoplights, but it's surprisingly calm in the E400.
Our Take
The 2015 Mercedes-Benz E400 Cabriolet is a beautiful car with an excellent engine. Though pricing is high, so is quality, and we love most things about the driving experience. Although we always recommend shopping around first before deciding on a new car, we'd find it hard to fault you for choosing the E400 Cabriolet if you're dead set on a luxurious new convertible.