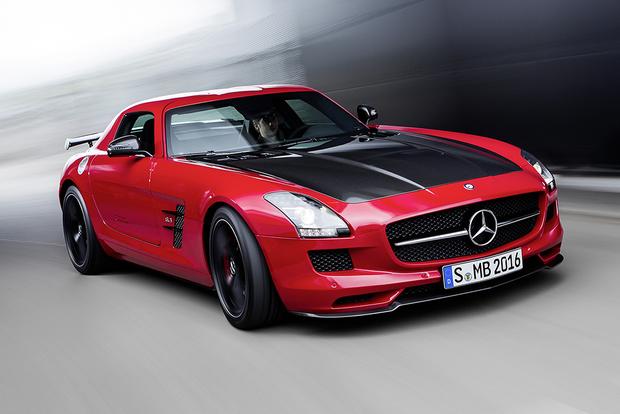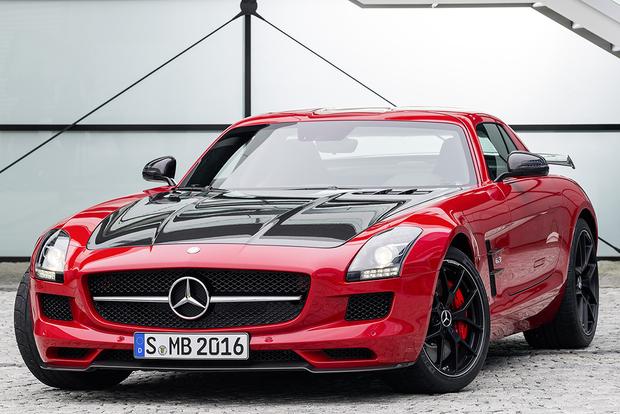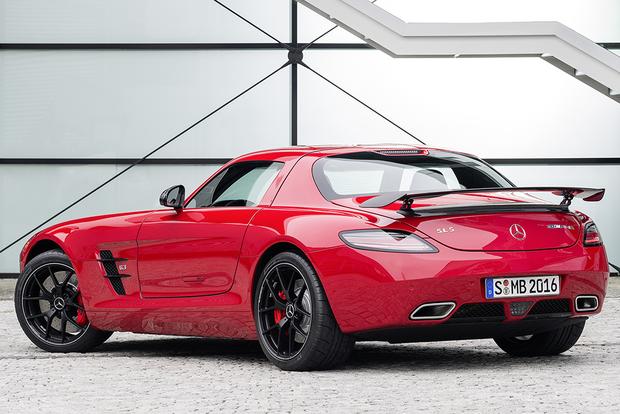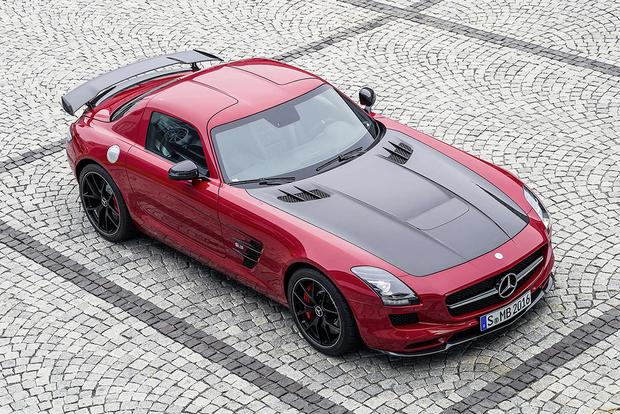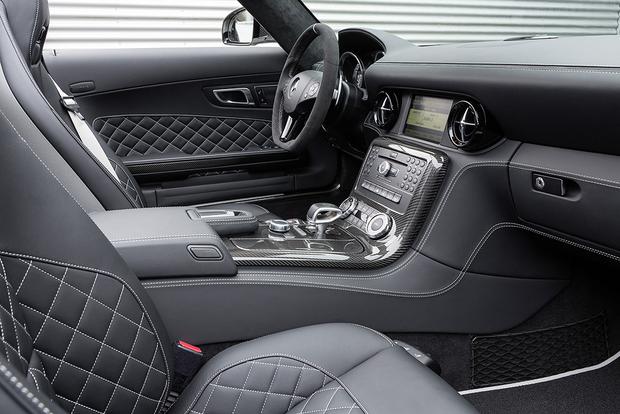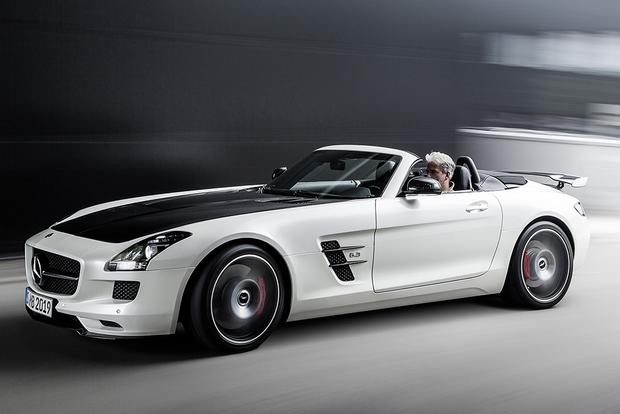 What's New for 2015?
The 2015 model year represents the final iteration of the high-performance SLS AMG, which originally went on sale in 2011. To mark the final year of production, the sole 2015 Mercedes-Benz SLS AMG will be the SLS AMG GT Final Edition, limited to just 350 units worldwide.
What We Like
Striking appearance; big power; surprisingly reasonable pricing for an exotic supercar
What We Don't
New model will hurt resale values; front-engine design doesn't perform like midengine rivals
Overview
The 2015 Mercedes-Benz SLS AMG is being sent off with a bang: the new SLS AMG GT Final Edition. This limited-edition model offers several cosmetic upgrades from earlier SLS AMGs. Available to only 350 customers worldwide, the SLS AMG GT Final Edition is the only SLS that you can get for the 2015 model year.
Under the hood, the SLS AMG GT Final Edition offers the same powerplant as a traditional SLS AMG GT, and it's a massive one: a naturally aspirated 6.3-liter V8, capable of producing 583 horsepower and 479 lb-ft of torque. Power is transferred to the rear wheels through a quick-shifting 7-speed dual-clutch automatic transmission, resulting in 0-to-60 times of around 4 seconds flat.
The biggest changes to the 2015 Mercedes-Benz SLS AMG GT Final Edition are cosmetic. Offered as a coupe or a soft-top convertible called the Roadster, the SLS Final Edition touts unique alloy wheels, a choice of unique paint colors, a high-end designo interior, a sporty AMG steering wheel and a long list of upscale interior finishes such as diamond stitching. There's also an exposed carbon-fiber hood and a plaque inside the car denoting its status as one of the few Final Edition models.
What does it all cost? Expect to pay around $250,000 for the Coupe or $260,000 for the Roadster. While that's a big premium over standard SLS models, we suspect that many drivers will relish the chance to get one of the last models off the production line.