Car Comparison
2015 Nissan Altima vs. 2015 Ford Fusion: Which Is Better?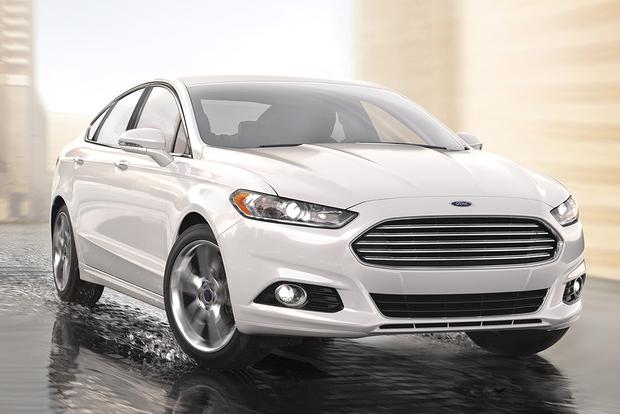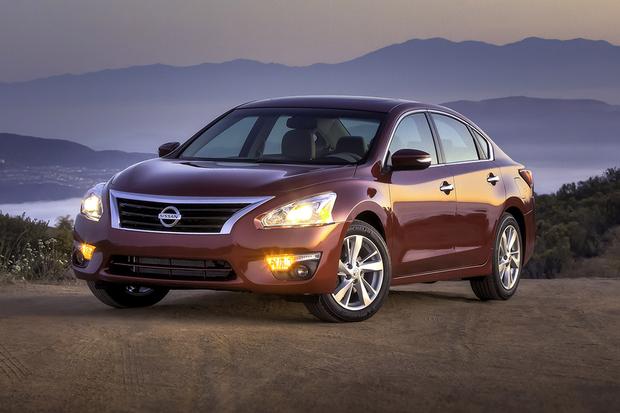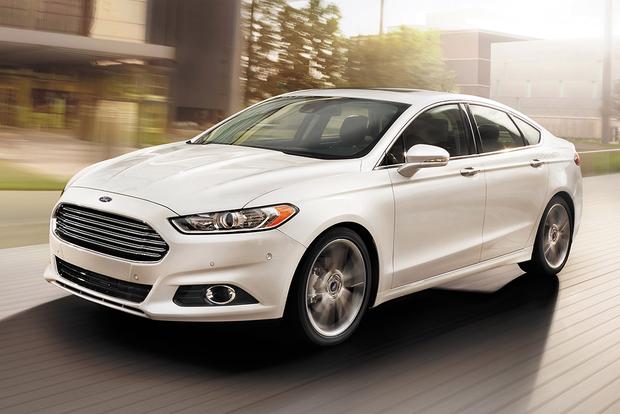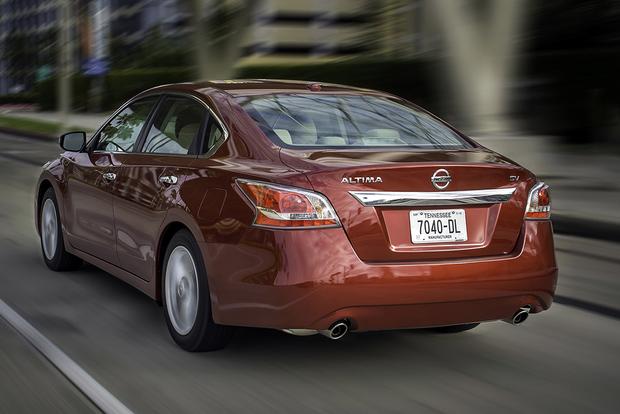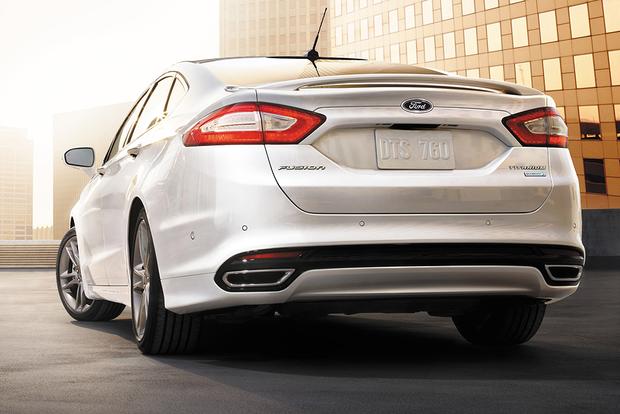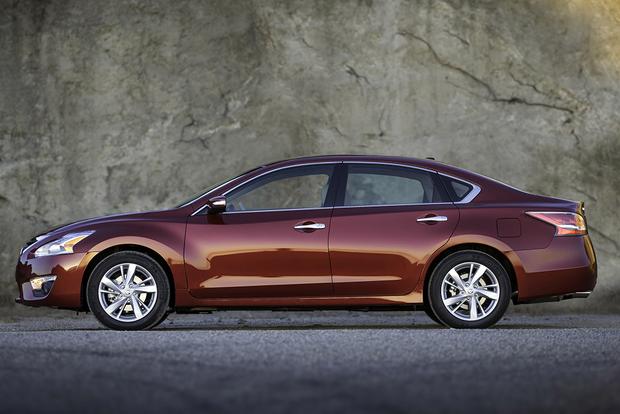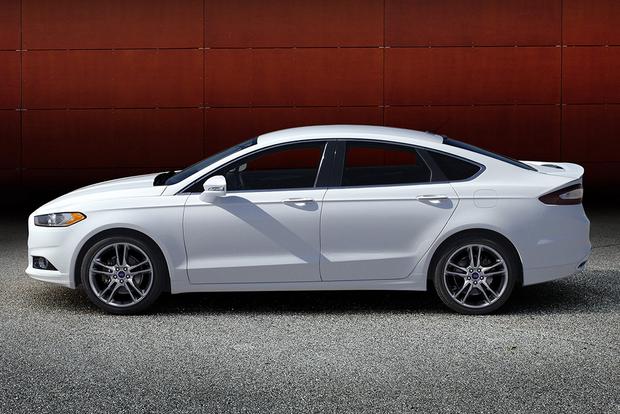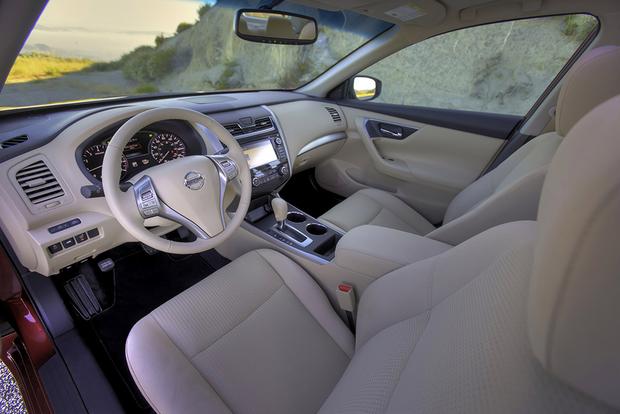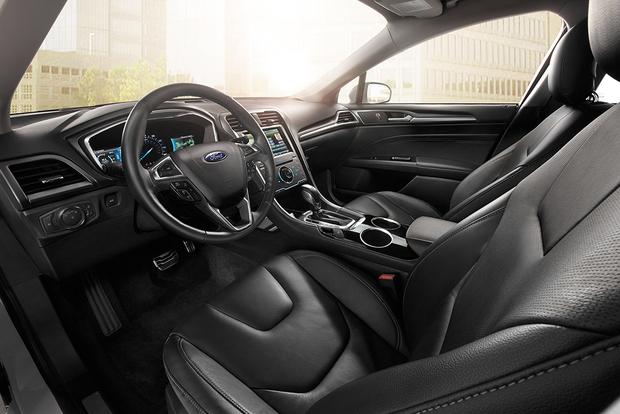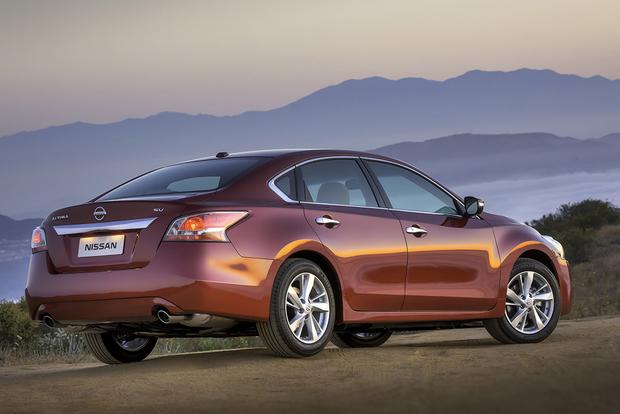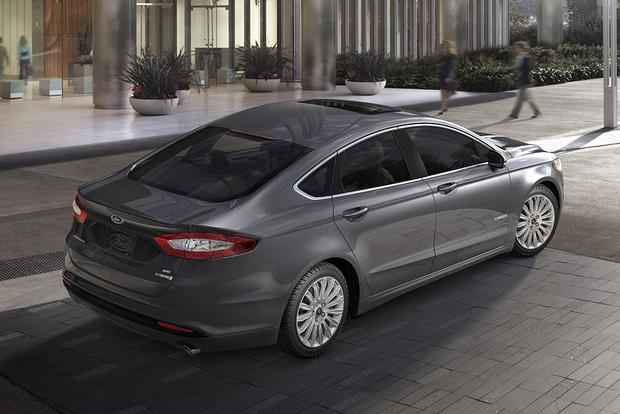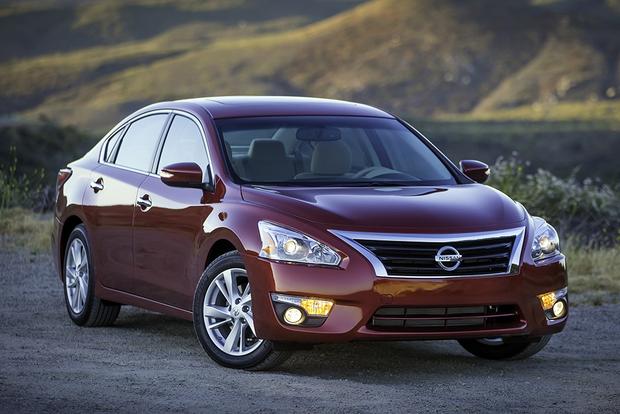 Choosing a midsize sedan can be difficult, thanks to a wide variety of challengers that all seem to offer benefits and drawbacks. To help narrow your search, we've compared two of today's most popular models: the 2015 Nissan Altima and the 2015 Ford Fusion. Which one is better? Which offers a better value? And which one should you get? We've answered all of these questions to help drivers choose between these two popular, affordable midsize sedans, but first let's see what's new with the Fusion and the Altima for the 2015 model year.
2015 Nissan Altima
The Altima offers a few minor changes for 2015. The 3.5 S and SV trim levels have been canceled, while the 3.5 SL now adds last year's optional Technology package as standard equipment. Finally, the Altima 2.5 SV gains a power driver's seat.
2015 Ford Fusion
The sole change to the Ford Fusion for the 2015 model year is the addition of a newly standard backup camera across the model lineup.
Reliability
When it comes to reliability ratings, both the Nissan Altima and the Ford Fusion earned an above-average score from reliability experts at J.D. Power. However, Consumer Reports says that only the Fusion offers above-average reliability, while the Altima's dependability has been below average. That suggests to us that the Fusion might have a slight edge over the Altima. As for warranty coverage, both sedans offer the exact same protection: 3-year/36,000-mile bumper-to-bumper warranty and 5-year/60,000-mile powertrain coverage.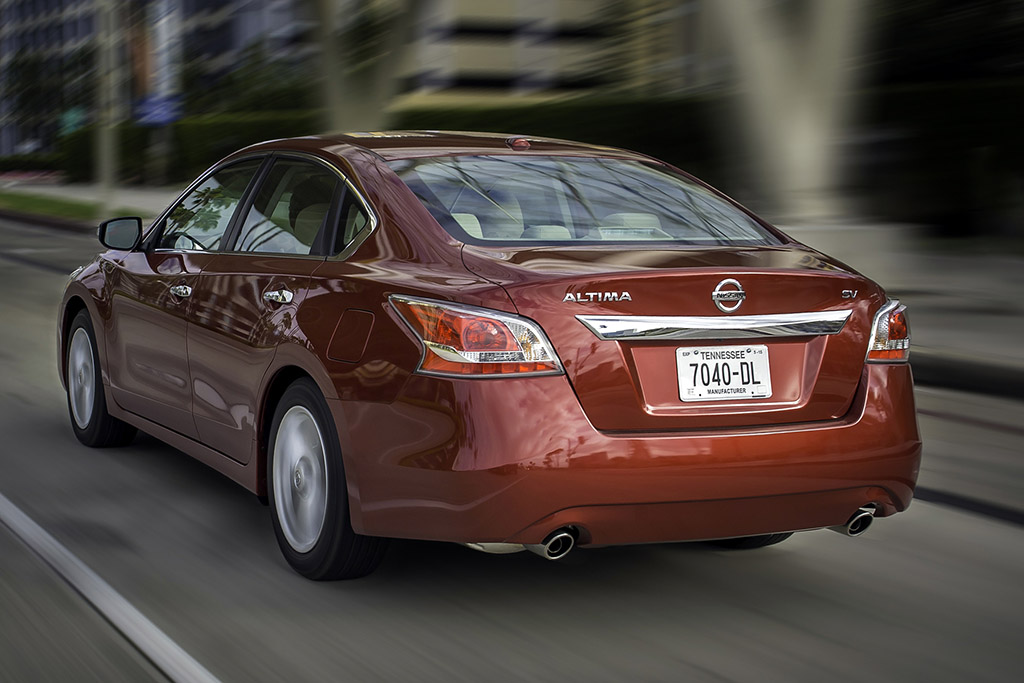 Fuel Economy
The 2015 Nissan Altima offers only two powertrain choices, both of which come standard with front-wheel drive and a fuel-saving continuously variable automatic transmission. Standard on the Altima is a 182-horsepower 2.5-liter 4-cylinder, which returns 27 miles per gallon in the city and 38 mpg on the highway. For drivers who want more power, there's an available 270-hp 3.5-liter V6 that touts an impressive 22 mpg city/32 mpg hwy.
The Fusion, meanwhile, offers a truly impressive array of engine choices. Base models get a 175-hp 2.5-liter 4-cylinder, which returns 22 mpg city/34 mpg hwy. Drivers who want better gas mileage can upgrade to a 182-hp 1.5-liter turbocharged 4-cylinder, which touts 25 mpg city/37 mpg hwy. Those seeking extra power can go for a 240-hp 2.0-liter turbocharged 4-cylinder, which boasts an excellent 22 mpg city/33 mpg hwy.
But the Fusion's powertrain lineup doesn't stop there. There's also a plug-in hybrid model, dubbed the Fusion Energi, which can travel more than 20 miles on electric power alone. And the fuel-efficient Fusion Hybrid uses a 188-hp hybrid 4-cylinder that returns 44 mpg city/41 mpg hwy.
How do all those numbers add up? While the Altima offers better fuel economy in base-level guise, the Fusion has a slight edge among drivers who want more power. And only the Fusion touts hybrid and plug-in hybrid versions for shoppers who are especially focused on gas mileage. For most drivers, we'd give this category to the Altima, but if you're especially focused on fuel economy, you'll want a Fusion Hybrid.
Safety
In National Highway Traffic Safety Administration crash testing, both the Ford Fusion and the Nissan Altima earned a perfect 5-star score. It's the same story in testing carried out by the nonprofit Insurance Institute for Highway Safety, with both cars earning Top Safety Pick scores (a great result, but just shy of the firm's best Top Safety Pick+ rating due to their lack of front-crash avoidance systems).
As for available safety equipment, the Fusion has just barely beaten out the Altima. While the Altima offers lane-departure warning, blind spot monitoring systems and rear cross-traffic alert, the Fusion adds to that list with an available lane-keep assist system, an optional forward-collision warning system, inflatable rear seat belts and a standard backup camera (versus the Altima's optional unit).
If you don't plan to opt for any extra safety features, we'd say these cars are about even in terms of crashworthiness, but if you want all the latest gadgets, you'll find more of them in the Fusion than in the Altima.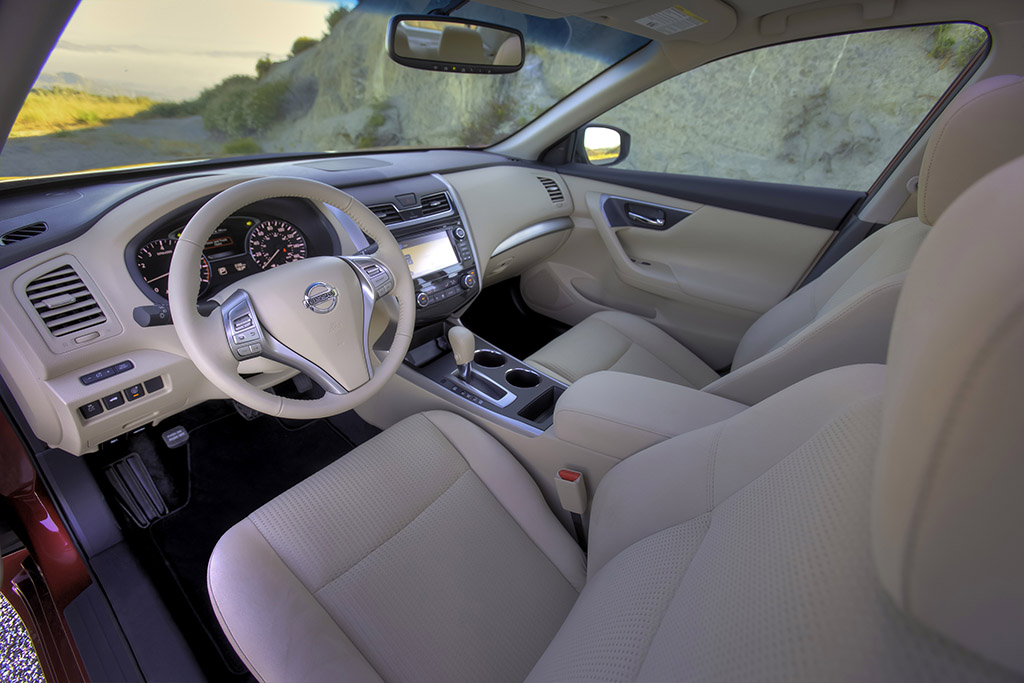 Technology
When it comes to technology, the Fusion offers a few more high-tech gadgets and features than its Altima rival. We've covered some of the key benefits in the safety section above, where the Fusion boasts standout features such as lane-keep assist, forward-collision warning and inflatable rear seat belts. But it isn't just safety where the Fusion has its advantage. The Ford also offers an infotainment system that's easier to use than the Altima's system, an automated parallel-parking feature, a larger center touchscreen than you'll get in the Altima and adaptive cruise control. While the Altima isn't necessarily down on equipment, the Fusion offers class-leading technology, so if you're into gadgets, you'll probably be more impressed with the Fusion than the Altima.
Value
Like most midsize sedans, the Fusion and the Altima are very close together in terms of pricing. In fact, their base prices are less than $200 apart, and that similar pricing trend continues throughout their model lineups.
To us, however, the Fusion represents a better value. The Altima offers more standard fuel economy, but the Fusion's optional 1.5-liter turbocharged engine almost entirely makes up the difference. The Fusion also boasts features you can't get in the Altima, including the latest technology, all-wheel drive and a hybrid powertrain.
Autotrader's Advice
Although we think the Nissan Altima deserves more coverage for its many benefits and positive attributes, we prefer the Ford Fusion in a head-to-head comparison. The Fusion offers similar gas mileage (or better gas mileage if you choose the fuel-efficient Fusion Hybrid), along with additional features, gadgets and equipment. The Fusion is also the only one to offer all-wheel drive, which can be a huge benefit to shoppers in cold northern climates. The Altima isn't a bad car, but it's not good enough to unseat the Fusion, which is among our favorite midsize sedans.