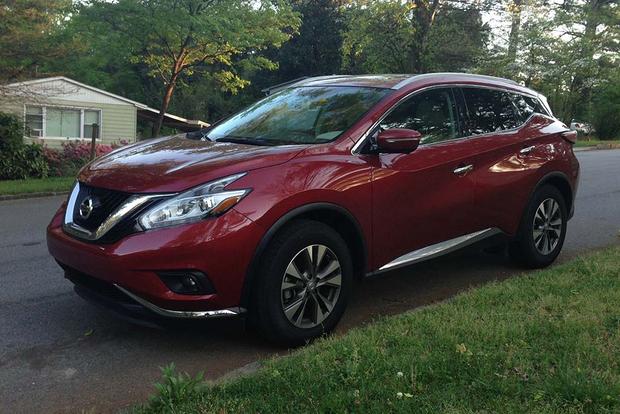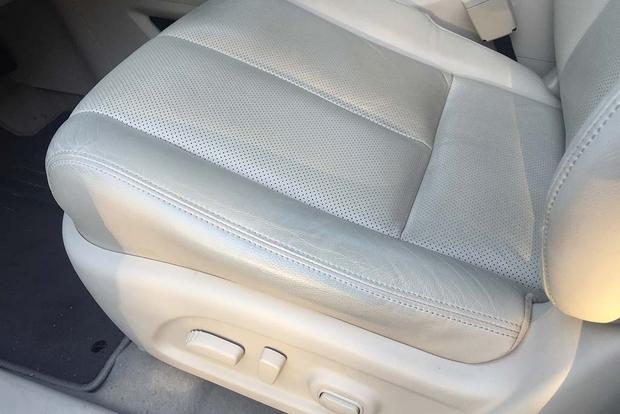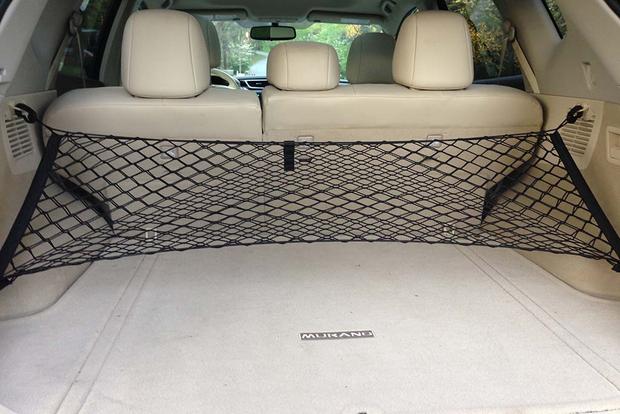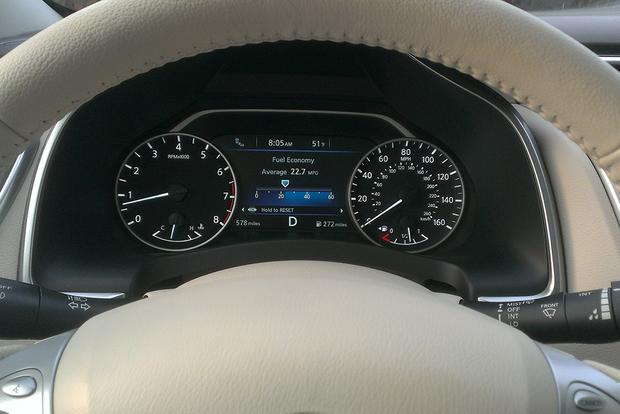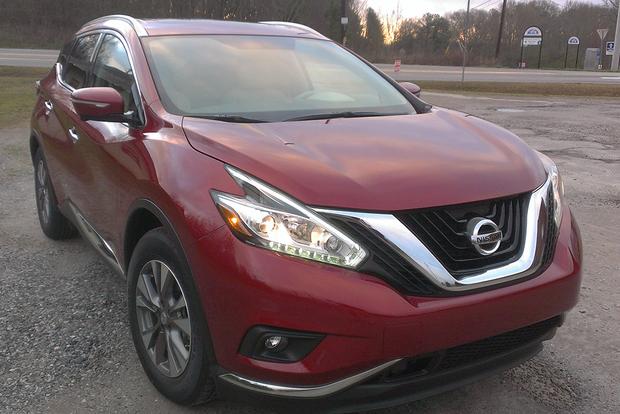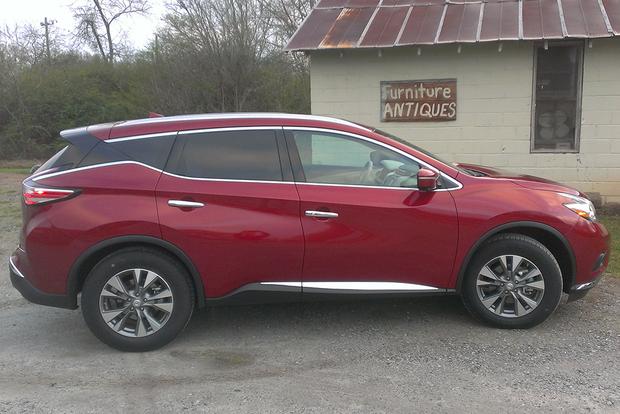 We've now spent a year behind the wheel of our 2015 Nissan Murano long-term test car, and we're still using it every day, from grocery runs to picking up our kids at school to solo commutes home in heavy traffic. Here are some recent remarks from our editors after a week in which the Murano saw some especially heavy use.
Showing Some Wear
We've noticed that the light-colored leather seats in our Murano are starting to show a slight blue tint, especially on the driver's side. Undoubtedly, this is a combination of typical Atlanta rains and blue jeans, and it's something we see fairly often in our test cars. Of course, we could avoid the blue tint by cleaning the seats after every use, but we suspect most Murano owners won't go to such measures to avoid seat wear. The result: If your Murano has a light-colored interior and you're partial to blue jeans, expect to see the same light-blue tint that we're starting to experience.
Carrying Cargo
In back, we're happy that our 2015 Nissan Murano test car has a cargo-netting feature. It may not seem like much, but without the netting, groceries or other items are likely to roll around in the cargo area with little to keep them from moving. The netting does a great job preventing that, with one editor mentioning that she used the feature on a recent grocery run and discovered that it kept everything perfectly in place.
With that said, we have a cargo-area gripe: It's just not that big. Since the Murano is part of a smaller class of SUVs than traditional midsize models such as the Toyota Highlander, Ford Explorer or Nissan's own Pathfinder, we suspect some shoppers will be similarly underwhelmed by the SUV's cargo area. In fact, one editor recently mentioned that she prefers her 10-year-old SUV to the Murano for big cargo runs because of its greater storage capacity.
Indeed, if you often find yourself carrying large loads, you may want to focus your efforts one size class up from the Murano and instead consider a Pathfinder.