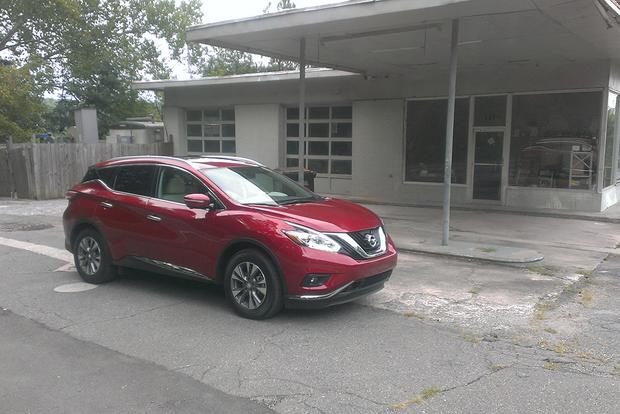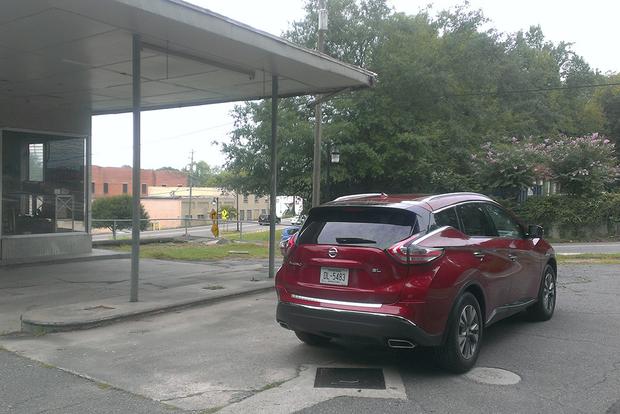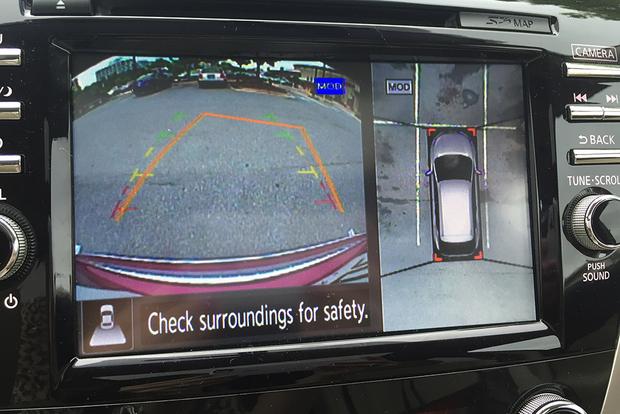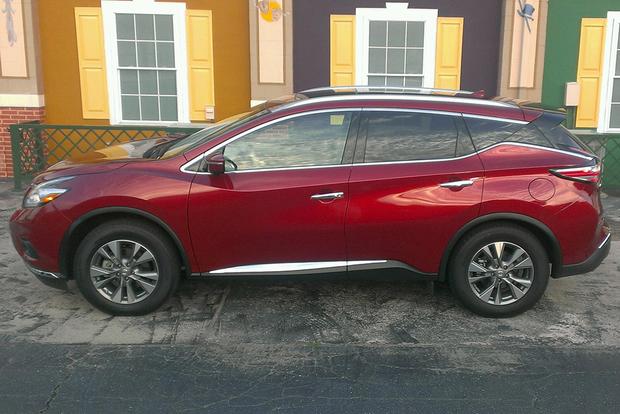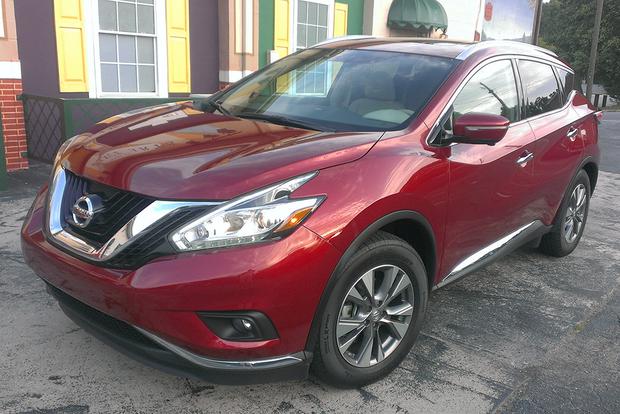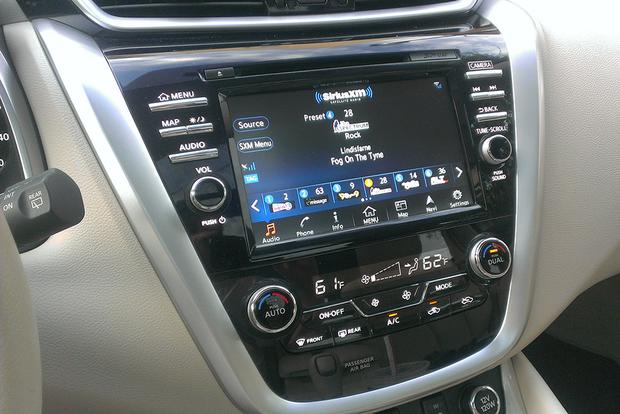 We recently had the chance to drive a few competitors of our long-term 2015 Nissan Murano test car, including the recently redesigned Ford Edge and the newly updated Acura RDX. What did we think?
Murano Holds Its Own
Although there are some major differences between the Murano and its Ford and Acura rivals, a few days in those models convinced us that the Murano is the better car, whether you're interested in technology, driving experience or luxury appointments.
In terms of technology, the Murano's infotainment system seems the easiest to use. While we like the Edge's ever-improving MyFord Touch system, the Murano's infotainment system boasts the simplistic feel of a smartphone operating system, something almost every driver is familiar with using. Meanwhile, even though the RDX has added a dual-screen infotainment setup for 2016, it seems outdated and clunky in comparison.
When it comes to driving experience, the Edge Sport tops its Nissan and Acura rivals. This is partially due to the Edge's offer of more power compared to the Murano (315 horsepower to the Nissan's 260), partially due to its more responsive transmission and partially due to improved handling. Still, the Murano comes in a close second with its cushy ride and satisfactory performance figures. However, the RDX feels dated and dull, likely a function of its older design and a powertrain and chassis tuned for comfort rather than driving pleasure.
As for luxury appointments, we think the Murano easily beats out the Edge and narrowly takes down the RDX, too. The Murano offers a mixture of high-end materials and colors that look warm, inviting and upscale. The RDX's interior is undoubtedly nice but in a typical, expected way for a luxury vehicle with few unique touches. The Ford's cabin ranks last by virtue of its harder plastics and more traditional, mainstream vehicle interior.
Our Take
Although we're surprised to say it, our 2015 Nissan Murano long-termer is among the best in a class extending to luxury vehicles such as the Acura RDX. The Murano offers comfortable seating, excellent technology and a responsive powertrain, and unless you really can't get over its love-it-or-hate-it styling, it deserves a place on your shopping list.