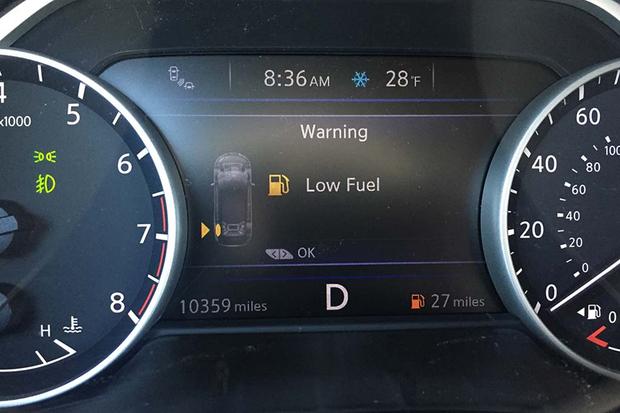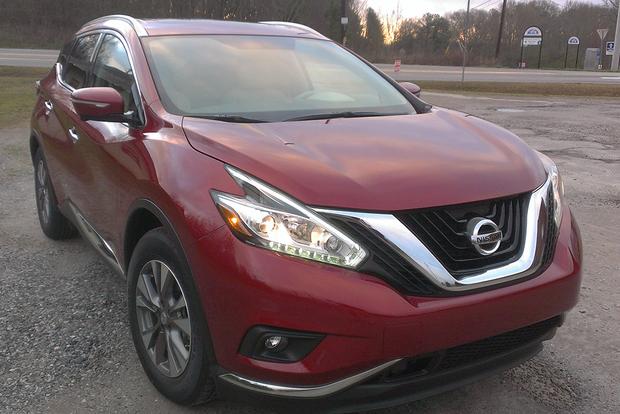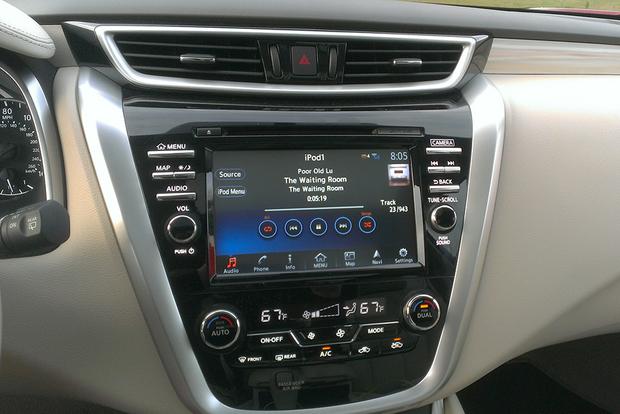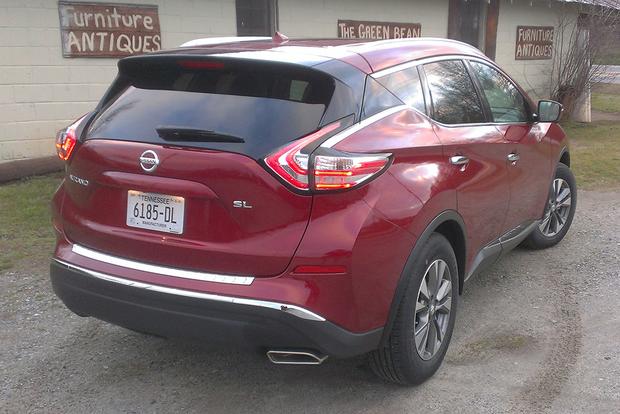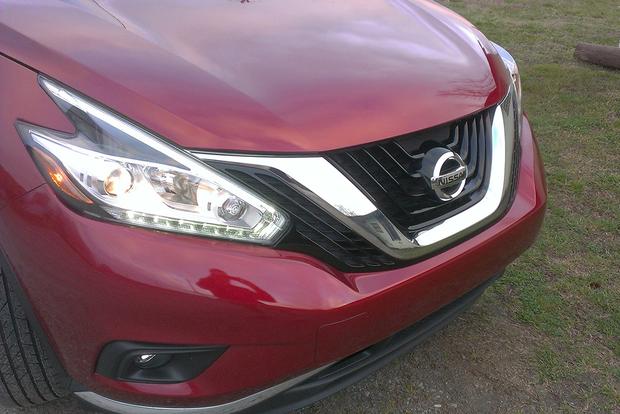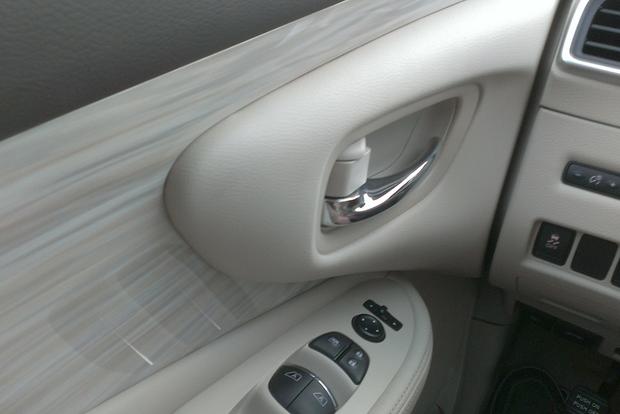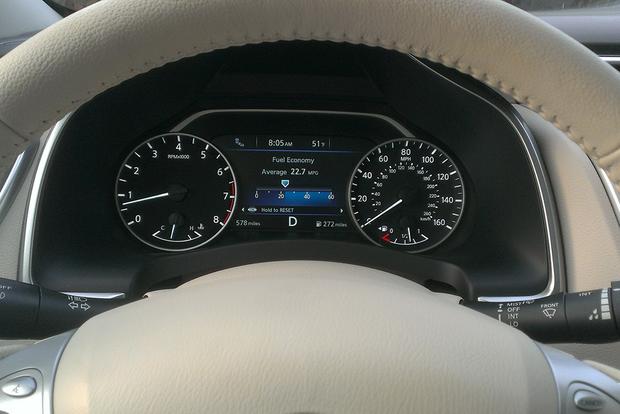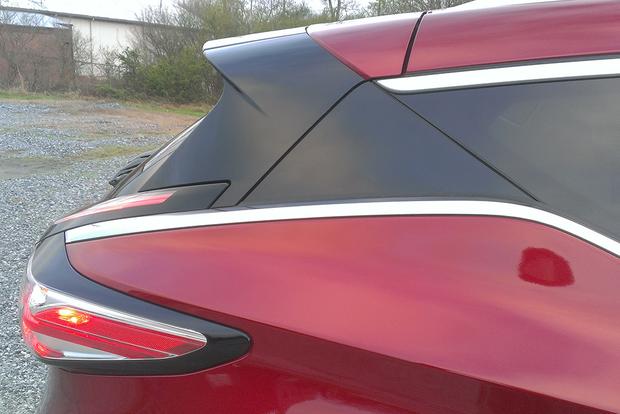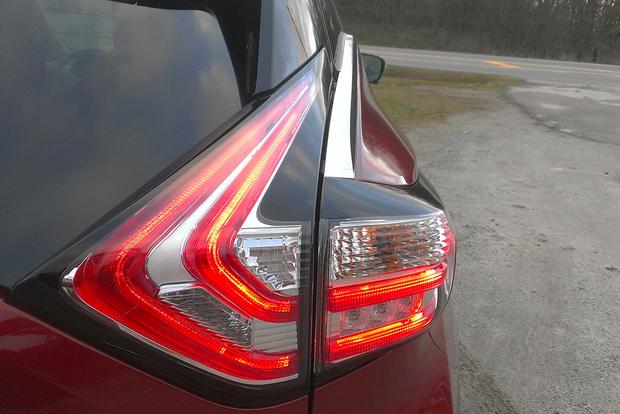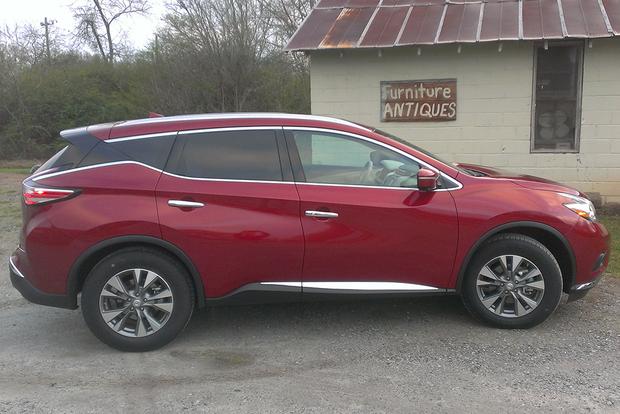 The 2015 Nissan Murano seems to do things you didn't even know you needed or wanted.
I was low on gas the other day and pulled into the gas station. I can never remember which side of my car the gas tank is on, so I typically pull in and search for the tiny arrow next to the gas pump symbol on the fuel gauge, which tells me which side to fill up on -- except I don't have to do this when I'm driving the Murano. When your gas tank is nearly empty, a low-fuel warning pops up on the dash -- but this is no ordinary low-fuel warning. There's a handy little rendering of the car, along with a bright, yellow arrow and circle clearly highlighting the gas tank on the driver's side of the car. Seriously genius. I didn't know I needed that ... and now I want every car I drive to have it.
A few other features that we're particularly fond of are:
Zero-gravity seats. Why aren't all seats this comfortable? I feel like I'm reclining on a comfy leather couch while I'm driving the Murano.
Around View Monitor. Being able to see a 360-degree view of the car is incredibly helpful for backing up and parking.
Tire-pressure monitoring system. The horn honks once when the air pressure is filled to the proper levels and three times if it has been filled too much. So smart!
The longer we drive the 2015 Nissan Murano, the more we like it. I can speak for the entire team when I say we'll be sad to see it go come March.