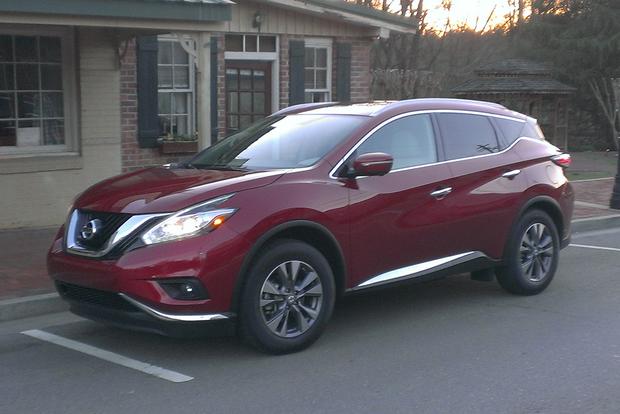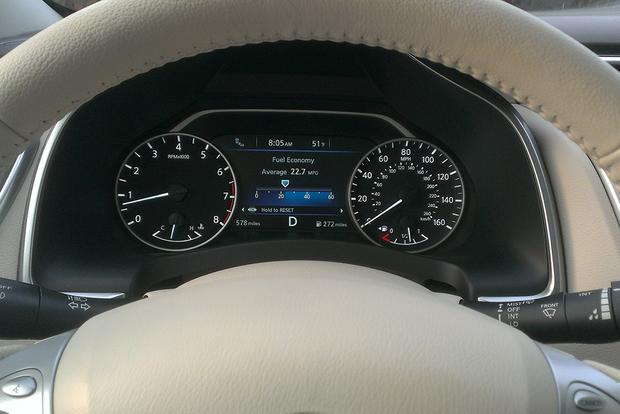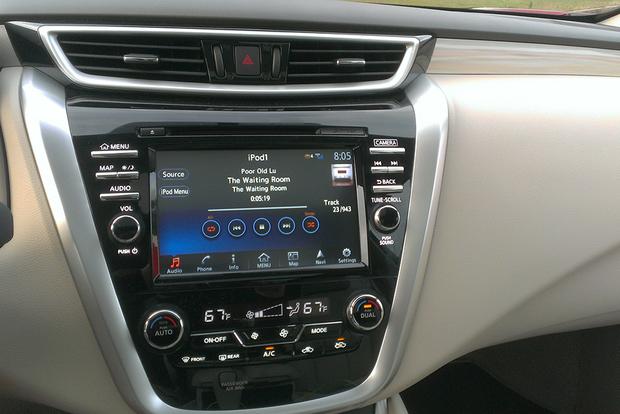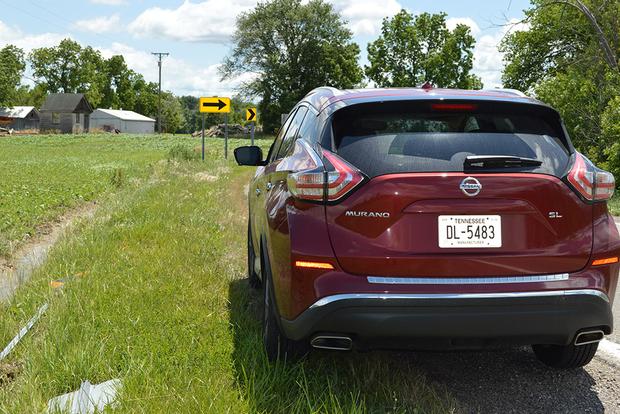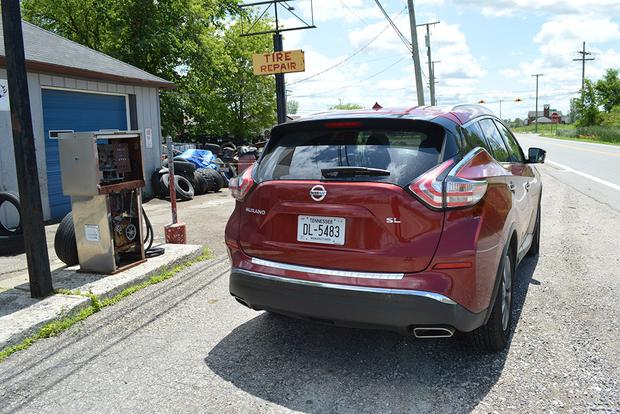 We're coming up on a year with our long-term 2015 Nissan Murano, so this seemed like the perfect time to dig deeper into the crossover's real world fuel economy.
Unfortunately, fuel economy always suffers when I'm behind the wheel. No, I'm not flooring the gas at stop lights or anything crazy like that. However, my daily commute (home to work to kids' preschool and back home) is entirely made up of city driving with stop-and-go traffic. I rarely go on the highway during the week, and because of this, fuel economy for the cars I drive is less than stellar. Also, I swear driving in heels can negatively impact miles per gallon, but I have not yet been able to prove this fact.
The Environmental Protection Agency estimates for the 2015 Nissan Murano are 21 mpg in the city and 28 mpg on the highway. Over the past month and a half, we've seen an average of 15.1 mpg, with the highest being 16.8 (and that included a few highway drives). So then we looked back at the few months prior when other non-high-heel-wearing editors were behind the wheel. The average fuel economy was just shy of 22 mpg, which is much more along the lines of what we'd expect out of this midsize crossover.
I am a huge fan of the new Nissan Murano, though I do think you should take your daily commute into consideration when shopping for your next car. If all you're doing is city driving, you may be able to find something with slightly better gas mileage.