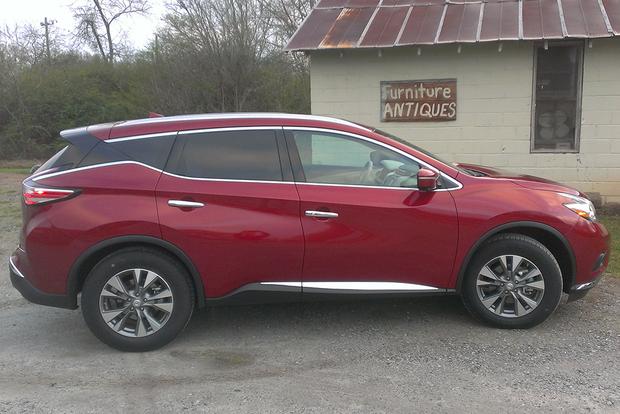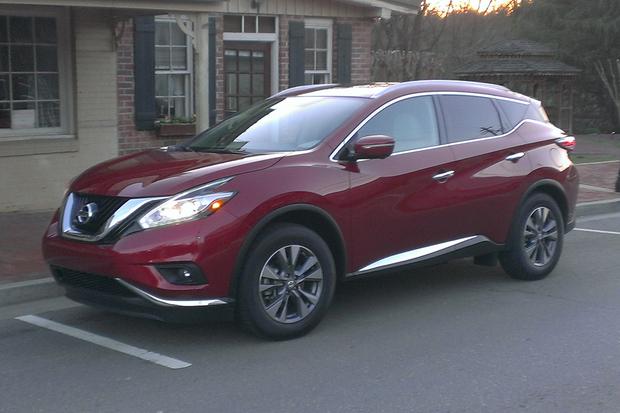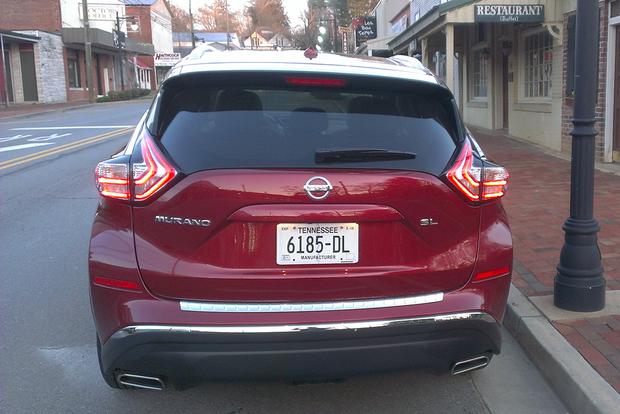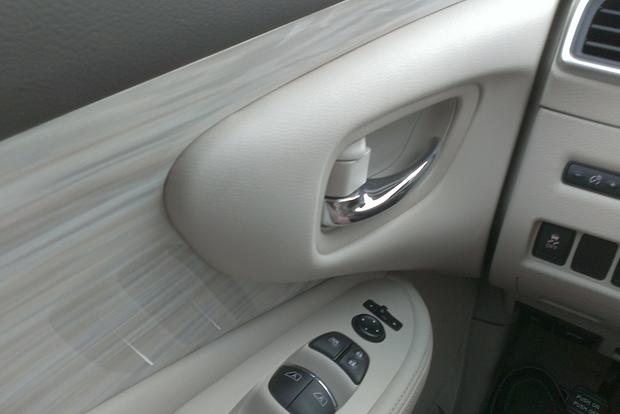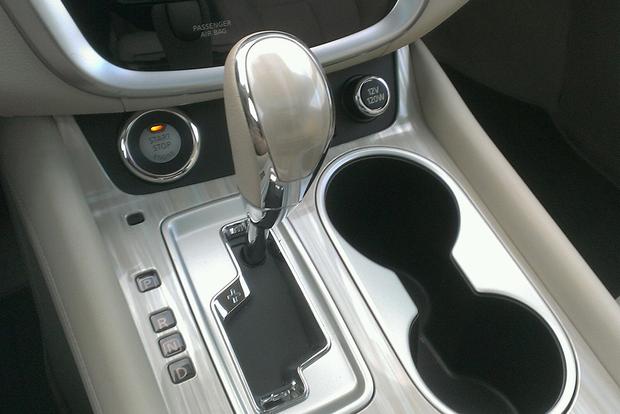 We only recently picked up the latest addition to our long-term fleet -- a 2015 Nissan Murano SL -- so we're still getting acquainted with it. Still, it's quickly making its way through our office, as many of our staffers are excited to drive a brand-new Nissan that sports futuristic styling. And what do we think? So far, so good: The Murano has earned highly positive reviews from our staff, with only occasional negative remarks.
What We Like
One positive aspect of the latest Murano that nearly every driver has mentioned is the crossover's zero-gravity seats. This may sound like a gimmick, and trust us, nearly everyone here thought it was, but the simple truth is that these are comfortable, supportive seats that boast a dramatic improvement over the seats in the outgoing Murano. "Zero gravity" still sounds gimmicky, but the seats do their job well.
Most drivers also like the styling of the latest Murano. As we mentioned in our last update, this crossover almost needs to be seen to be believed. Photos don't seem to do it justice, making it instead look bizarrely proportioned and overstyled. After spending some time with the Murano, we've actually grown to like its styling, with staffers commenting that the model has a bold stance that helps it stand out from the crowd.
Another interesting new benefit is the Murano's continuously variable transmission (CVT). While we've grown more accustomed to CVTs over the years, we still haven't gotten used to its characteristic droning. Enter the latest Murano, which touts artificial shift points built into the transmission. The result is more refined and less noisy, and we appreciate the more traditional driving experience.
What We Don't
The Murano has drawn a surprising amount of complaints regarding its steering wheel. One comes from a staffer named Ben, who happens to own a 2012 Murano Platinum. Ben says the steering wheel in our long-term Murano is actually a step down from the wheel in his car, noting that our Murano's wheel seems to include cheaper-feeling leather and no attractive contour changes like the steering wheel in his Murano.
Complaints about the Murano's steering wheel go beyond its appearance. Another staffer, Dwight, notes that the steering wheel controls are mediocre. The volume button should be higher, he says, and the button to scroll through the in-dash screen is too small and poorly defined.
The front center armrest is another feature that is underwhelming. Instead of being fully wrapped in leather, it includes a strip of fake wood running down the middle. We think this is a mediocre design touch, and we think the armrest would both look and feel better if it was all leather.
More to Come
We like most things about our 2015 Nissan Murano, and the keys are still flying around our office as we battle it out to see who gets to take the new SUV home. As a result, expect more impressions of the Murano in the future.