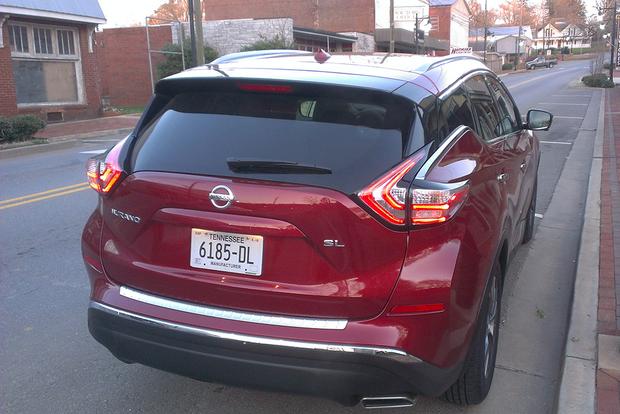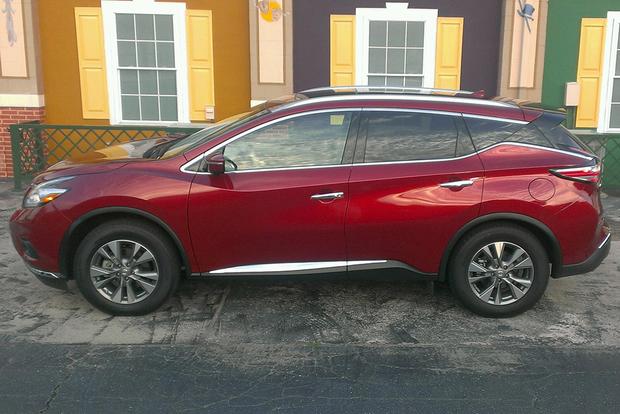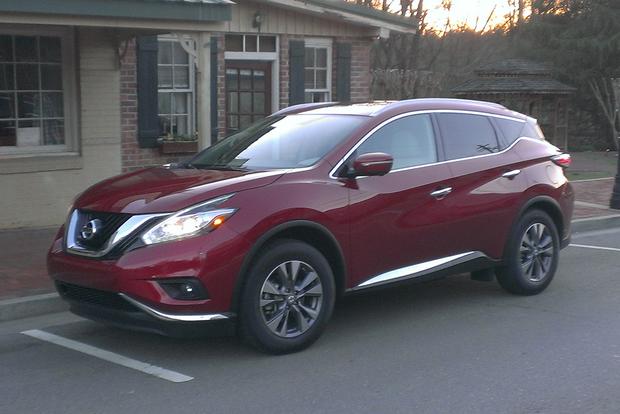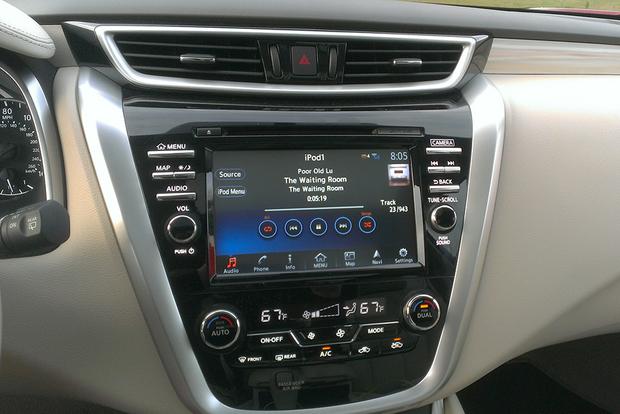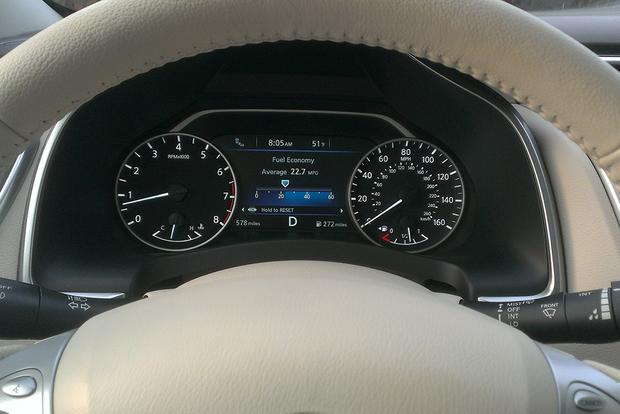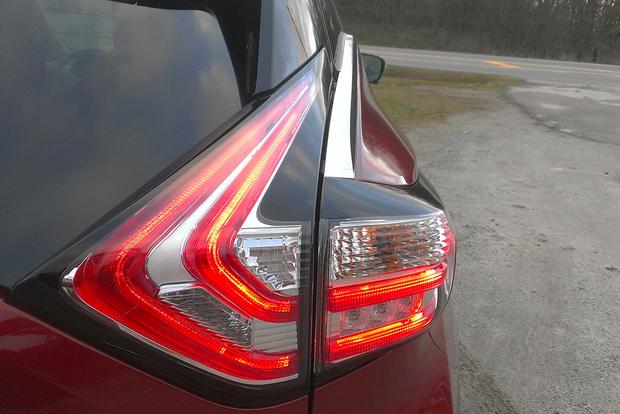 I've had our 2015 Nissan Murano for a little over a month now, and I am surprised at how much I like to drive the midsize crossover. Sure, its style is more fit for a PTA meeting than a music festival, but it's the substance of the Murano that keeps me coming back for more. In fact, there are few negative things to say about the Murano.
Riding Clean
Driving around town behind the wheel of the Murano is pure joy. The handling is smooth without being too soft, exhibiting minimal body roll and never feeling sloppy. An SUV handling this well is a welcome surprise given the extra ride height. I wouldn't exactly call the Murano nimble, but it is never lacking in terms of everyday agility. Even the steering wheel feels right in my hands. This sedanlike ride makes navigating side streets to avoid traffic jams tolerable and enjoyable.
Well Worth It
There's a lot to be said about the engine of the Murano. Nissan has assembled a fine V6 capable of producing 260 horsepower, which is plenty of muscle for when you need it. Acceleration is ample enough to make you slightly grimace and smooth enough to make you smile. While I do enjoy the performance of the Murano's V6, I've averaged only mediocre fuel economy of 22 miles per gallon. These aren't stellar fuel economy numbers, despite driving in bumper-to-bumper traffic the majority of the time. Still, I feel the juice is worth the squeeze given the overall quality of the ride.
Back Packing
Lately, one of my favorite features on our 2015 Nissan Murano has been the automatic rear hatch. It's great to be able to push a button to automatically close your hatch on a rainy night. The best part about the automatic rear hatch is that it beeps when closing, which is great, because it intimidates my dogs into not trying to jump out. The functionality of the rear hatch is much like everything else in the Murano; it just works.