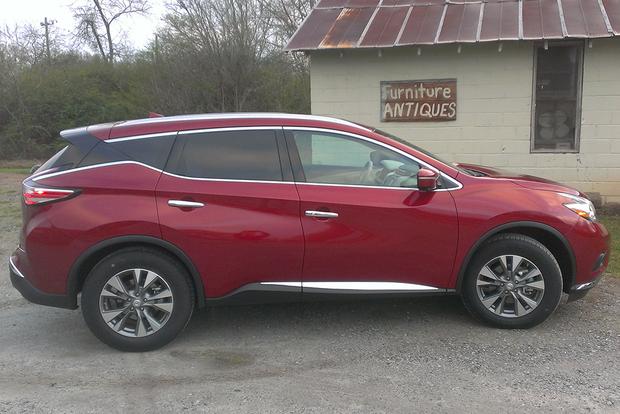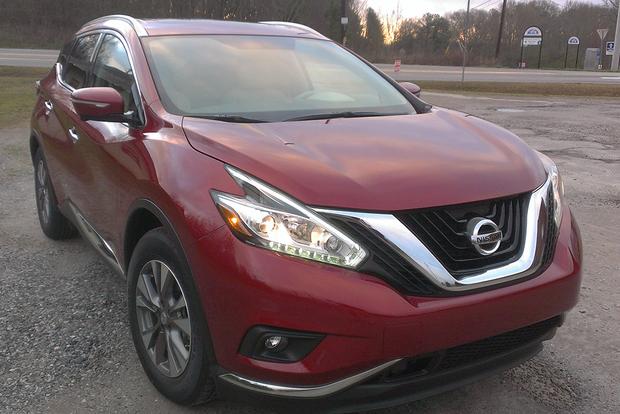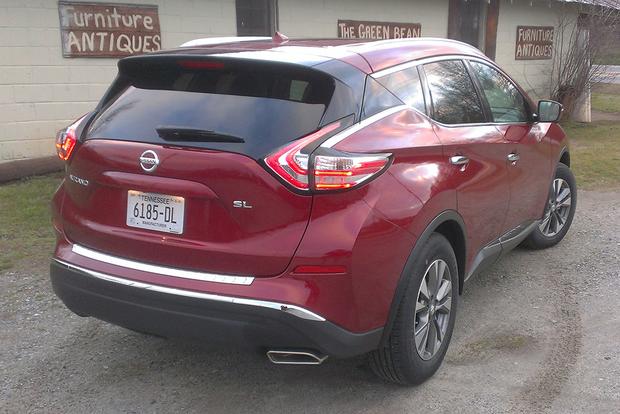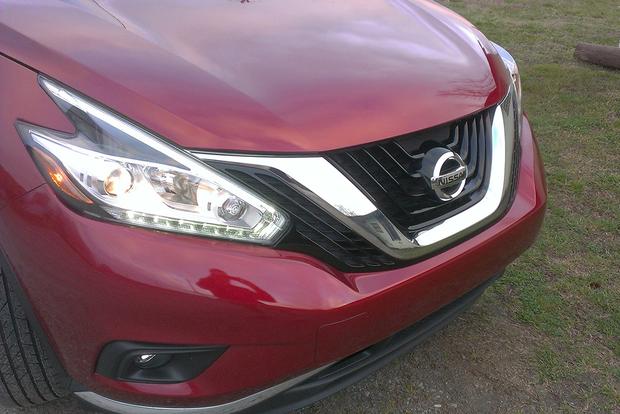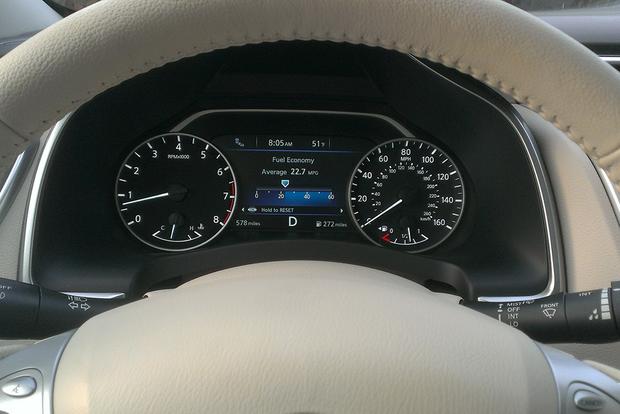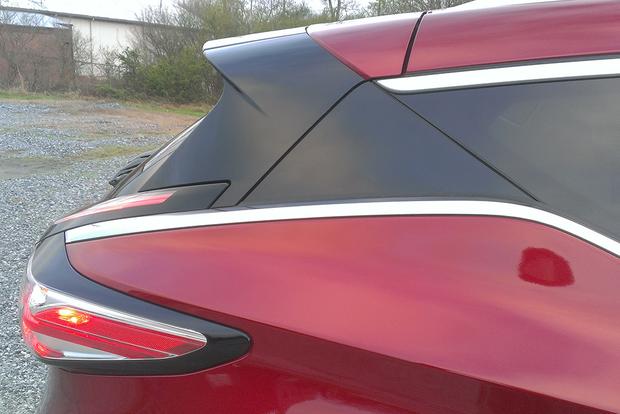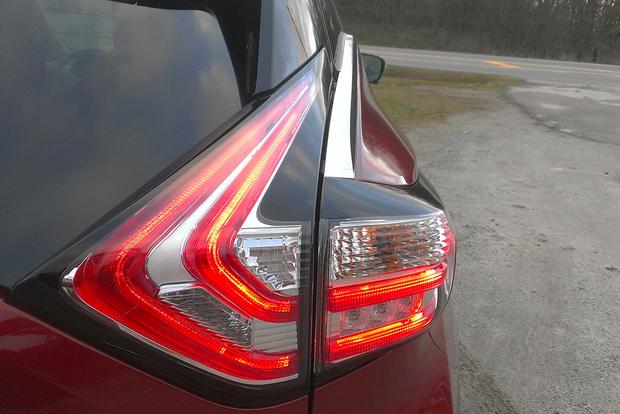 One of the reasons we appreciate long-term test cars is that spending a year with a vehicle gives us the opportunity to notice things we wouldn't have otherwise caught in just a few days or few miles behind the wheel. After all, you tend to notice the little things more after you've had a car for a while -- and after many different drivers have had the chance to give their perspectives on a vehicle's benefits and drawbacks.
For example, consider the locking and unlocking system in our 2015 Nissan Murano long-term test car. A couple of our editors are disappointed that the crossover's doors don't automatically unlock when you shift into park -- or automatically lock when you shift into drive. Some rival automakers offer this feature, our editors point out, so why doesn't Nissan?
On the flip side, we've found ourselves appreciating the fact that the Murano's keyless access system doesn't require you to walk up to the driver's side in order to lock or unlock the doors. Instead, you can do so from the driver's side or the passenger side -- something our editors say is tremendously important when your arms are full of children and their accessories.
If the system didn't offer this benefit, you'd have to walk around to the driver's-side door in order to lock the car -- or you'd have to remove the key fob from your pocket or purse in order to lock or unlock the car. Neither idea sounds appealing if you're busy dealing with more important tasks.
Of course, these are minor details in the grand scheme of our 2015 Nissan Murano -- but they're worth mentioning for shoppers who might be picky about these specific aspects. Find a Nissan Murano for sale
Check out our 2015 Nissan Murano New Car Review