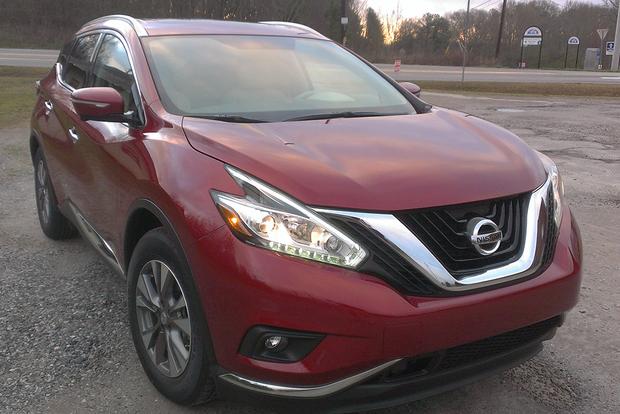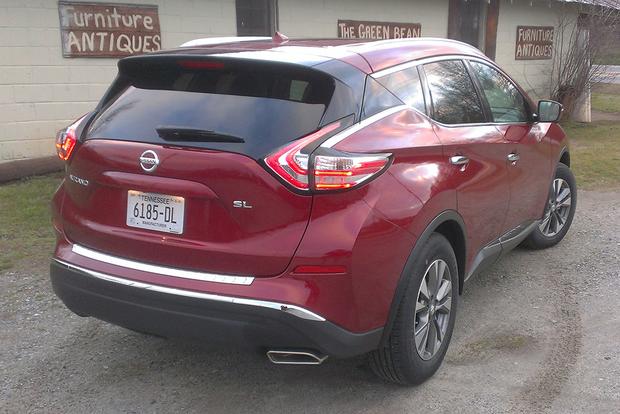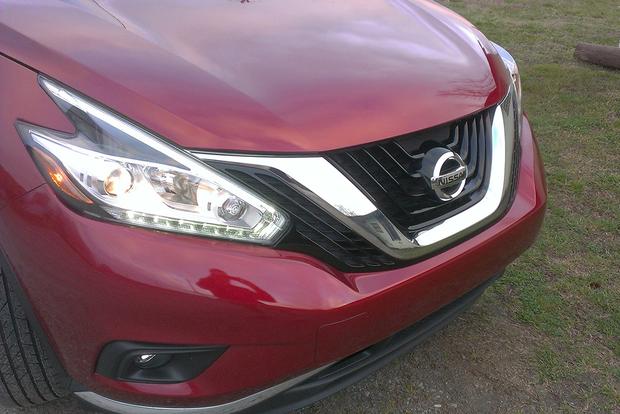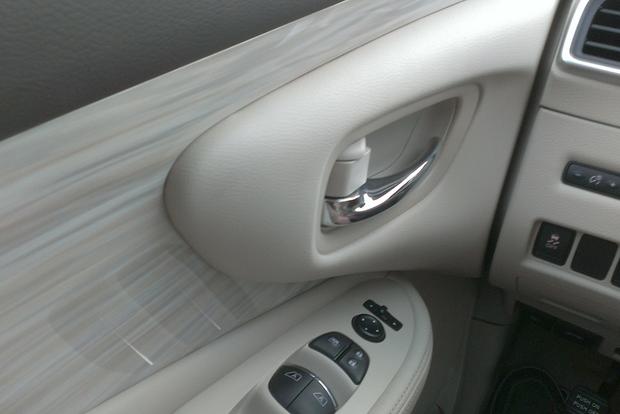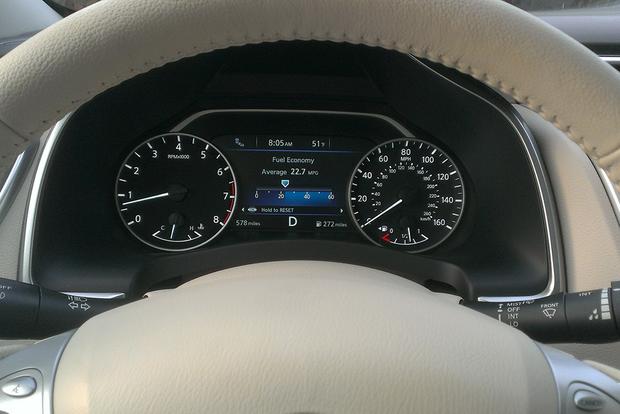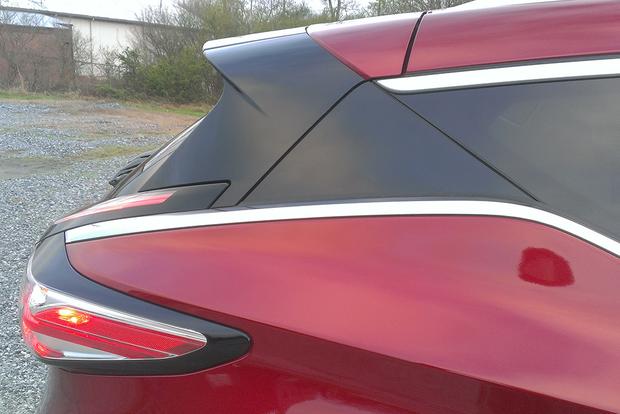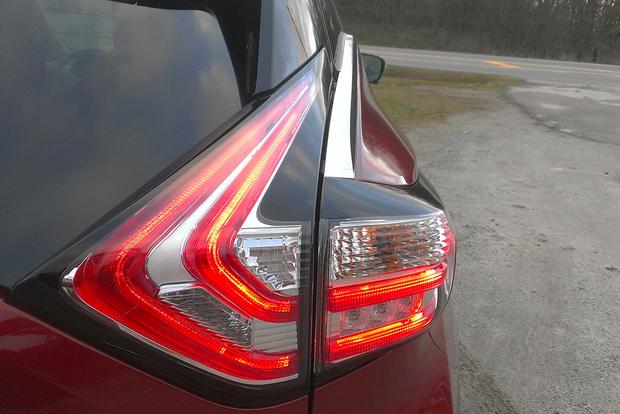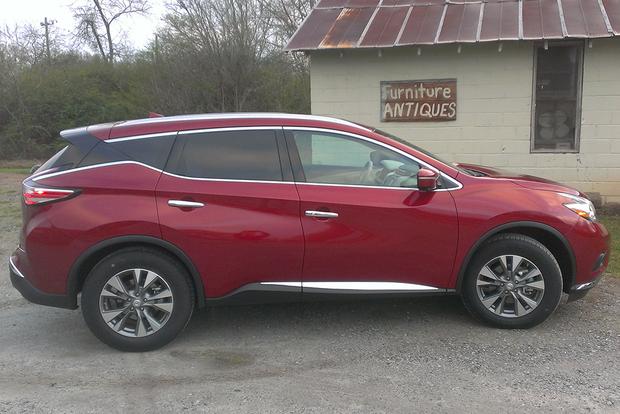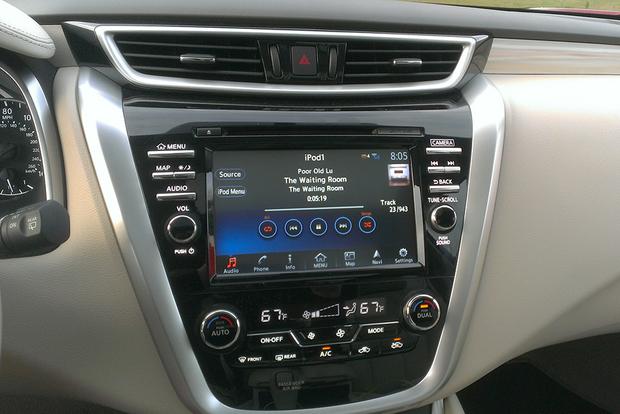 In the world of midsize crossovers, few vehicles made a bigger splash than the boldly styled Nissan Murano did when it first went on sale for the 2003 model year. The SUV offered an unorthodox look, lots of technology and a sporty demeanor that many car shoppers seemed to enjoy.
In the years since, the Murano has languished. Its styling became familiar, and Nissan focused on other SUV models (including the Pathfinder and the JUKE), which led to declining sales. Some speculated that the Murano might not even be redesigned for the next model year.
But the 2015 Nissan Murano is here, and we like what we see. The crossover is back with much of the original model's spunk, offering a head-turning look that doesn't resemble anything else on the road. Technology is back, too, as the Murano is filled with all the latest gadgets and features. It's an impressive package, and we're so shocked by the dramatic overhaul to the latest Murano that we decided to add one to our long-term test fleet.
Our Murano
Our Murano is an upscale SL model, which starts at a pricey $37,835 with shipping, but while the SL includes a lot of desirable features and options, we decided to add a few extra goodies for a more thorough test. Thus, our Murano includes the SL Technology package ($2,260) along with a few minor accessories (splash guards, carpeted floor mats and the Cargo package) for a total price of $40,655 with shipping.
We also went with a head-turning Cayenne Red exterior color, along with a handsome Cashmere interior, neither of which added anything to the crossover's bottom line.
Features, Features, Features
So what exactly is included in our Murano? A better question might be: "What isn't included?" Our Murano, while expensive, delivers just about every option, feature and extra you can really expect to get from a modern midsize crossover.
There is, for example, a blind spot monitoring system, along with rear cross-traffic alert and a very helpful 360-degree camera system. There's leather upholstery, heated front seats with driver memory, a power lift gate and a Bose audio system. There's also a navigation system, an 8-inch touchscreen, voice recognition, dual power front seats and an iPod interface. And the best part? All of that is standard when you get a Murano SL.
But we also opted for that Technology package, which adds three more desirable features: a panoramic sunroof, a forward-collision warning system with crash mitigation and adaptive cruise control. In other words, this is essentially a luxury SUV in a midsize-SUV wrapper.
Interestingly, we could've opted for even more equipment. Drivers who choose the upscale Murano Platinum get features such as heated rear seats, a heated steering wheel, 20-in alloy wheels and LED headlights, but we think more drivers will go with a midlevel model like the SL, which is why we picked it for our long-term test.
First Impressions
Although we haven't spent much time driving our 2015 Nissan Murano, we like it so far. We appreciate the futuristic styling, the well-crafted interior, and of course, all those gadgets and features. We'll have more on all that, and many other aspects of Murano ownership, throughout the next year as we progress through our long-term test.