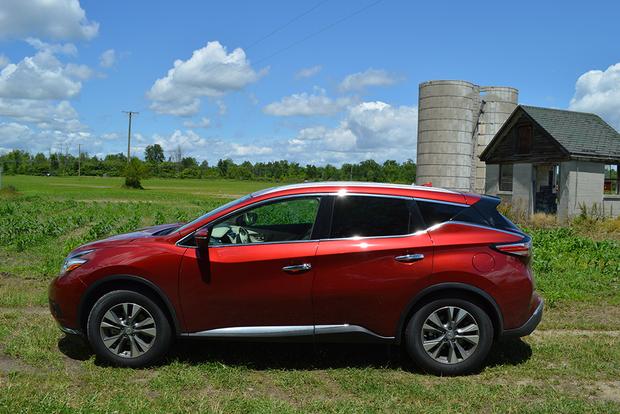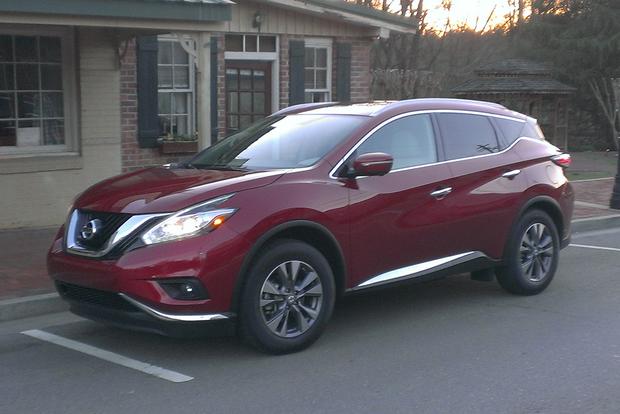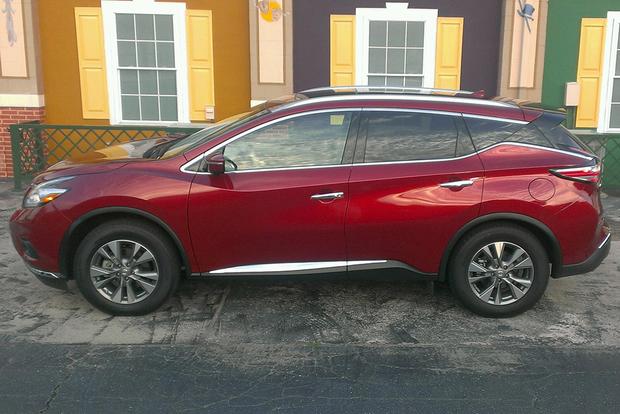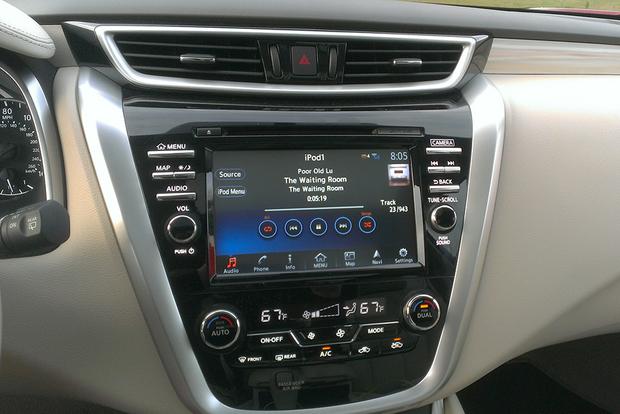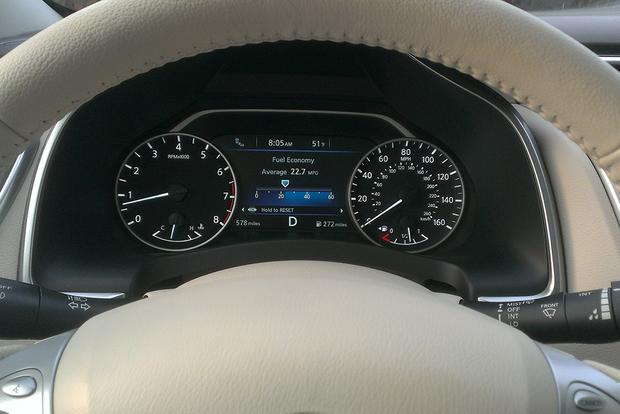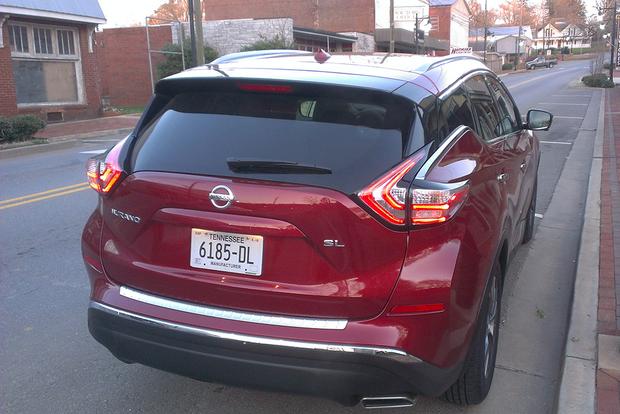 It's hard to believe it's already time to give back our 2015 Nissan Murano long-term test car, but we picked it up a year ago, and now we must move on. Before it goes away, we're reflecting on our final thoughts with the recently redesigned Murano.
Generally Positive
Generally speaking, we found a lot to like in the latest Murano. Once you get past the styling -- most of us liked it, but we could see why you might not -- you'll find that the Murano offers a roomy, comfortable interior, a lot of excellent technology and a powerful engine. It helped that our Murano was the upscale SL model with the optional Technology package that cost more than $2,200, though we appreciated the chance to check out all the gadgets.
We didn't just appreciate the Murano's around-town capabilities -- we also liked it on the highway. One editor took the SUV on a 1,600-mile road trip to Detroit and back, and praised the zero-gravity seats, noting that they "worked exactly as described" in the sense that he "arrived in Michigan without any feeling of fatigue." He was impressed with the Murano's cargo volume, as it made "easy work" out of hauling two adults, a toddler, a small dog and a full load of cargo. He also noted its excellent passing power.
We also liked its technology -- particularly the 360-degree camera, with one editor noting, "Every car should have a 360-degree camera option." We even liked the upscale cabin materials, which was referred to as "ethereal," "upscale," "supple" and "beautiful" in previous updates.
A Few Drawbacks
Of course, we also noticed a few drawbacks, but they weren't major ones that would have us reconsidering choosing the Murano in the first place. One of the Murano's most noteworthy foibles was a lack of certain high-tech items, such as Wi-Fi and Pandora in the infotainment system, which led one editor to conclude the system "feels a little outdated."
More than once, our editors also expressed their displeasure for the Murano's driving experience, noting that it was powerful, but dull. One editor summed it up by saying the Murano offers "neither standout handling nor class-leading acceleration." And we've noticed that the seats are starting to show a little wear after only a year of driving. Finally, our fuel economy was mediocre: Over our entire year behind the wheel, we averaged just 19.1 miles per gallon in mixed city and highway driving -- well short of the Environmental Protection Agency's fuel economy rating of 21 mpg city/28 mpg hwy.
Interested in a Murano?
Our long-term experiences with the 2015 Nissan Murano have us convinced that you're making a good decision by adding one to your shopping list. While the Murano competes in an odd class -- larger than the compact Rogue, but smaller than the midsize Pathfinder -- it's among the best choices in the segment, which is also populated by the Ford Edge, Hyundai Santa Fe Sport and Jeep Grand Cherokee. We like the Murano's styling as well as its equipment. We also like its ride quality -- and while it could be a little more exciting to drive, we suspect most shoppers won't mind the lack of involvement. Overall, we're glad we got to spend a year with it and we'll be disappointed to give it back.