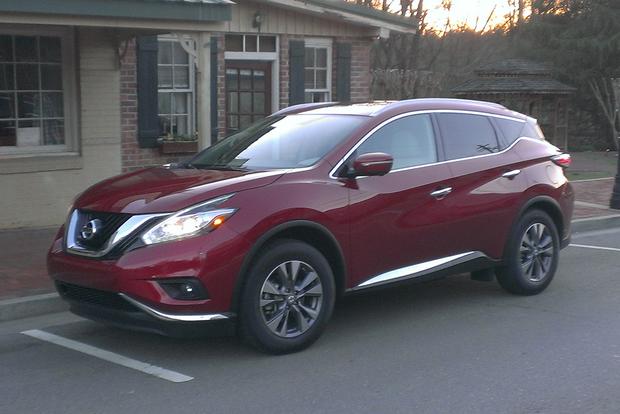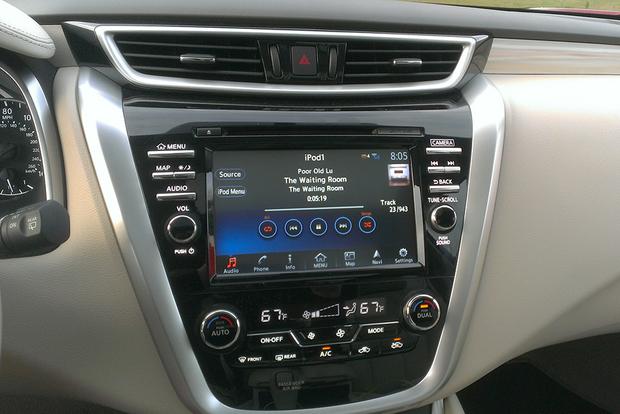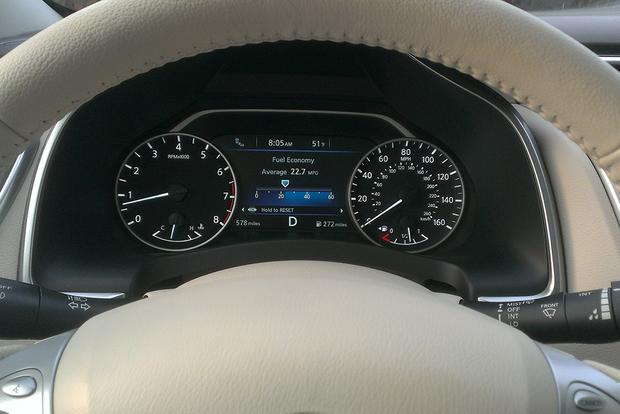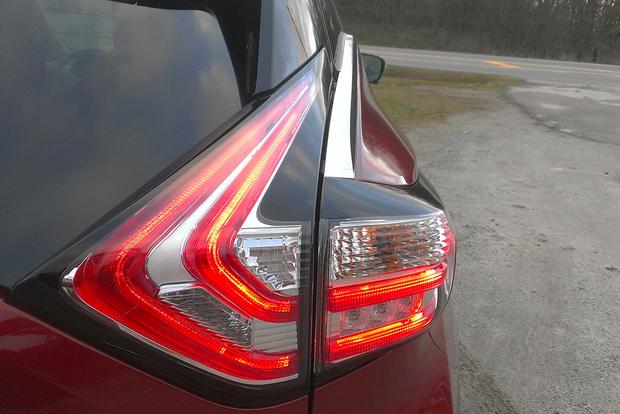 Our long-term 2015 Nissan Murano test car is making its way around the office, and that's given us the chance to get more and more impressions about the crossover, which touts a unique look and a lot of other noteworthy traits.
Let's start with its unique look: The Murano continues to earn high marks for its appearance from nearly everyone who drives or rides in it. This surprises us, as we weren't sure about the styling when we first saw the Murano in photos. Apparently, it looks a lot better in person.
Several recent drivers have described the Murano's driving experience as "only OK." We've reported on it before, and it seems to be a common theme: The Murano's styling is the sportiest part about it. Otherwise, bumps are taken comfortably, the steering is relatively numb and the entire experience, while smooth and refined, is unremarkable. With that said, several drivers have commented that they enjoy the artificial shift points in the continuously variable transmission (CVT), which removes the usual CVT droning. We've also heard positive things about the lack of wind noise in the Murano, which is partially a function of its unique hood design.
One test driver, Dwight, noted that he enjoyed the Murano's infotainment system -- another comment we've heard from more than a few people. Dwight called the system's operation "tabletlike," which is a compliment in these days of tablet ubiquity. He also noted that the system's menus are "simple to use and navigate."
Our staff members are still formulating opinions about the 2015 Nissan Murano, but its keys are always among the first to disappear as drivers head home for the weekend. Apparently, there's something to be said for stylish and bold on the outside and comfortable and smooth on the inside.