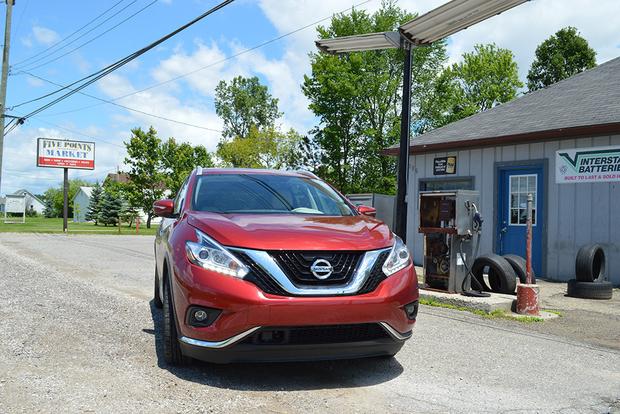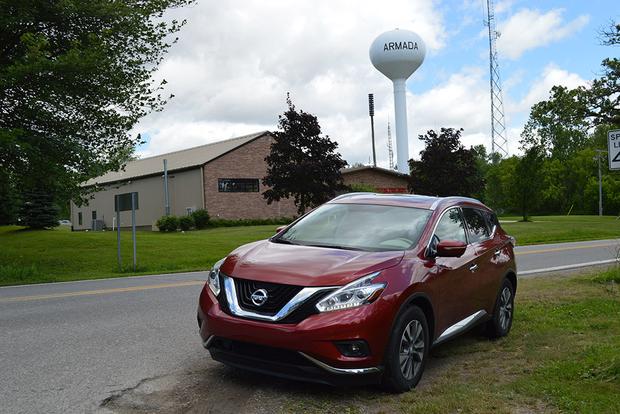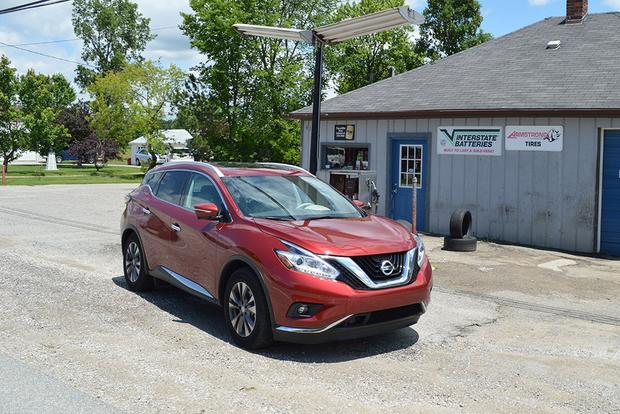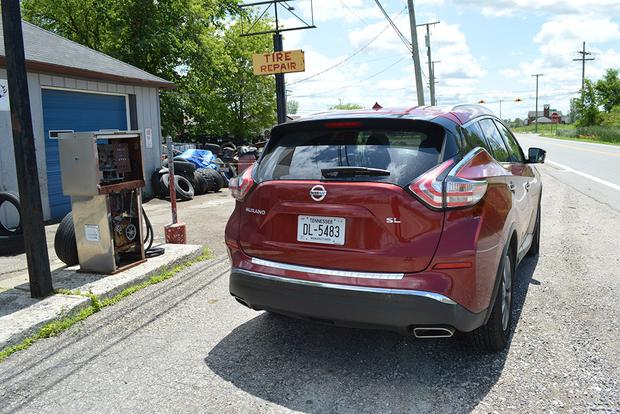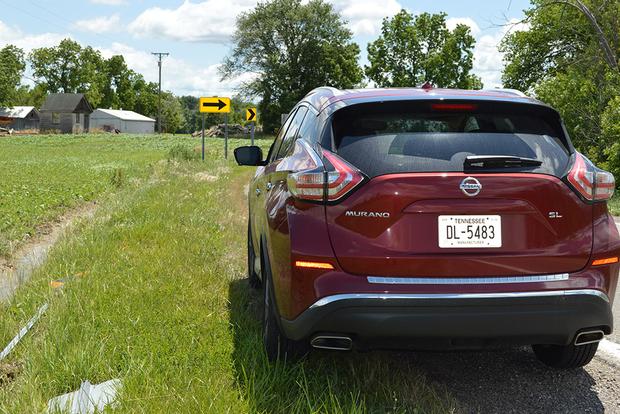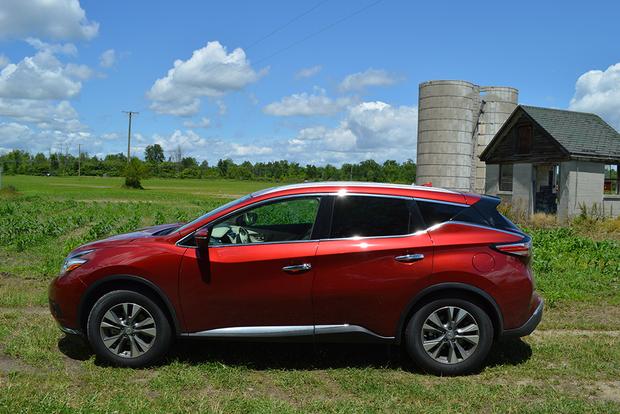 Although we enjoy driving our long-term test cars during our daily lives in the Atlanta area, we sometimes have the opportunity to take the cars on long trips well outside the call of their normal duties. That was recently true of our 2015 Nissan Murano long-term tester, which accompanied one of our staffers, Dwight, on a 1,600-mile trip to Detroit and back. Here's what he thought.
Great For Trips
After 1,600 miles behind the wheel, Dwight returned the Murano with a big smile on his face, beaming at many of the crossover's excellent qualities and benefits. Writing about the experience later, Dwight announced that the car "is designed to be used on long trips," praising just about everything, including the interior, the seating and the powertrain.
Trip-Worthy Interior
Dwight's most glowing comments were issued to the Murano's interior. He noted that the Zero Gravity seats -- something we thought sounded like a gimmick -- worked exactly as described, in the sense that he arrived in Michigan (and back home in Atlanta) without any feeling of fatigue. That's something you can't say for the vast majority of automotive seating.
Dwight also noted another interior benefit: cargo room. On his way to Michigan, he was carrying two adults, a toddler and a small dog, which was easy work for the Murano. But on the way back, he added a full cargo load to the crossover -- and it handled the additional burden with ease. Not only could it carry all the equipment, Dwight said, but the Murano's load floor was low enough that it made for easy cargo loading and unloading.
Powerful, Capable and High Tech
Another benefit the Murano offers on long trips is its impressive engine and transmission setup. While Dwight admits that the Murano is no sports car, he says the V6 "handles hills and passing with a breeze." He also appreciated the comfortable ride, announcing that the Murano's suspension ensures that it's "great for freeway driving."
Dwight also appreciated most of the Murano's features and gadgets. He came away from the drive saying that "everyone should add a 360-degree camera as an option," noting that it makes quick work out of parking in unfamiliar spots. He also liked that you can activate the camera when you're pulling forward, and not just when you've shifted into reverse.
The Drawbacks?
Of course, no vehicle is perfect -- and that includes the Murano, which has a few flaws that became apparent on Dwight's trip. Once again, Dwight repeated a mantra that has dogged our Murano since it first arrived in our fleet: It isn't very fun to drive. Yes, it's capable, powerful, high tech and comfortable, but you won't exactly have a good time tossing it around corners or accelerating away from stop lights. It's clearly designed for comfort, not sport.
Another flaw: By not offering Wi-Fi and Pandora, the Murano's NissanConnect infotainment system seems a little outdated. We think Wi-Fi should be included on just about every vehicle at this price point. Finally, Dwight mentioned that he thinks the back seat should recline a little more than it does -- and that while the front seats do their job minimizing fatigue, it can occasionally be a little hard to find a comfortable seating position.
Our Take
After 1,600 miles in our 2015 Nissan Murano, Dwight is sold. This is an excellent road trip vehicle with only a few minor flaws. If you're looking for a family cruiser that can handle a lot of highway miles with ease, the Murano should be on your shopping list.