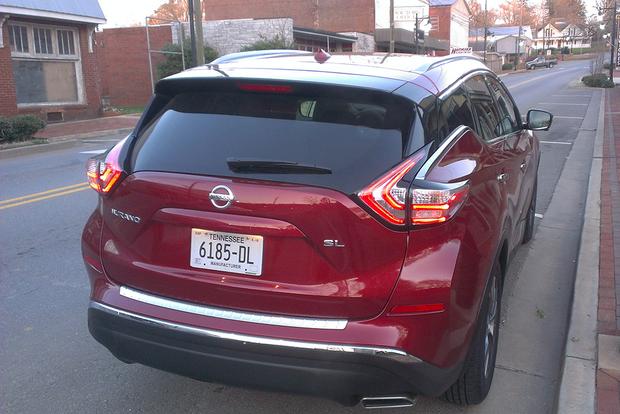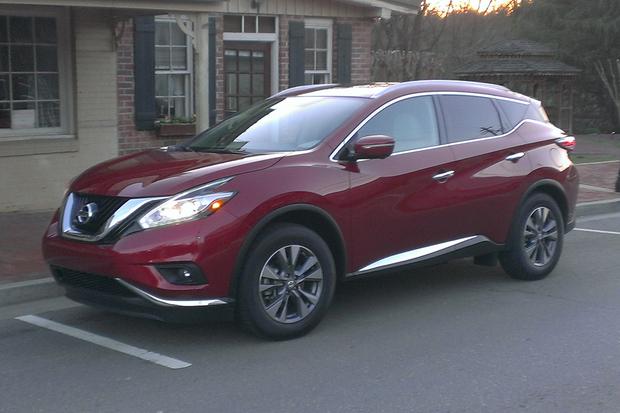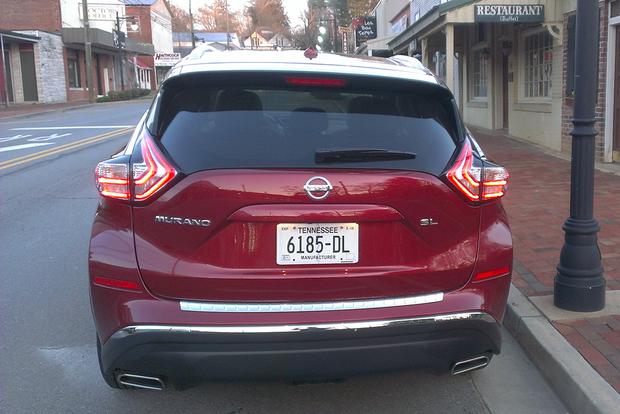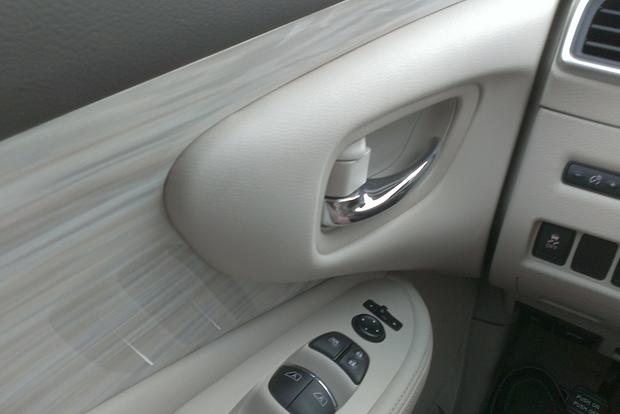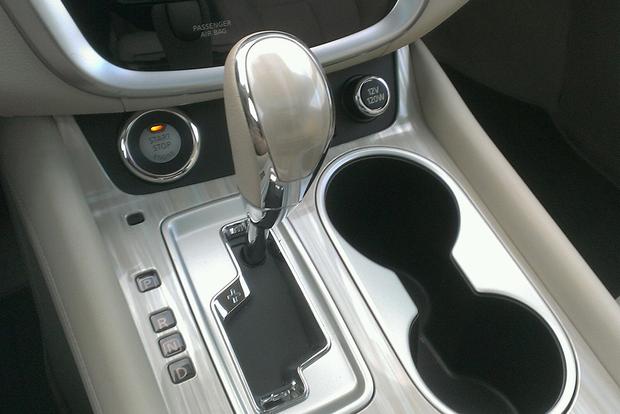 We've now spent about a month with our 2015 Nissan Murano long-term test car. Or, more accurately, our site editor Brian has spent about a month with the Murano; he likes it so much that he's been calling dibs on the keys just about every day.
Modern, Futuristic Style
What exactly does Brian like about the Murano? In his own words, he says it's "very luxurious inside." He even goes so far as to call our high-end SV model a Lexus RX competitor, owing in part to its spacious interior and comfortable ride. He's also impressed with the crossover's zero-gravity seats, which are designed to improve ride comfort, enhance posture and eliminate fatigue on long drives.
But it's not just about interior comfort; Brian likes how the Murano looks, too. In fact, the crossover's styling has grown on all of us, even though we weren't entirely sure how we'd feel when we first saw it in pictures. After getting used to its styling for the past month, we've reached the conclusion that the Murano is one of those vehicles that just looks better in person, where it seems modern and futuristic, than in photos, where it can come off as bulbous and awkward. In other words, if you have any doubts about the Murano's appearance, you have to see it to believe it.
Underwhelming Driving Experience
When it comes to driving experience, however, our reaction is mixed. Brian notes that he likes the improved continuously variable transmission, calling it "the best it's ever been." But he also says that the Murano isn't all that fun to drive, because it offers neither standout handling nor class-leading acceleration. Steering is also fairly vague, which is a surprise considering the crossover's sporty look.
What's our verdict after a month with the 2015 Nissan Murano? So far, we think it's spacious, comfortable, attractive and luxurious, but it's just a little underwhelming from the driver's seat. We suspect that won't put off many shoppers, but we wonder if the SUV's polarizing styling will instead. If you're on the fence about the Murano's styling, trust us: Give it some time, and you'll come around.