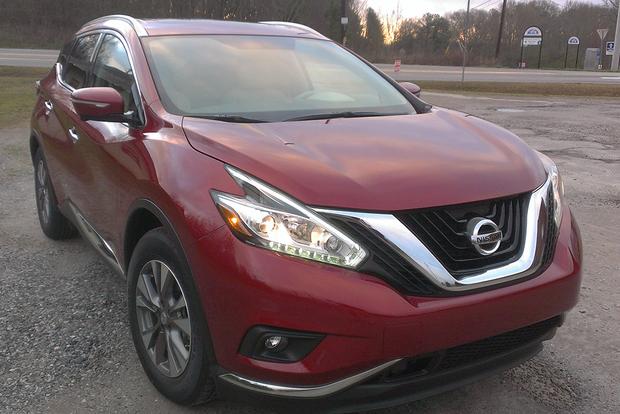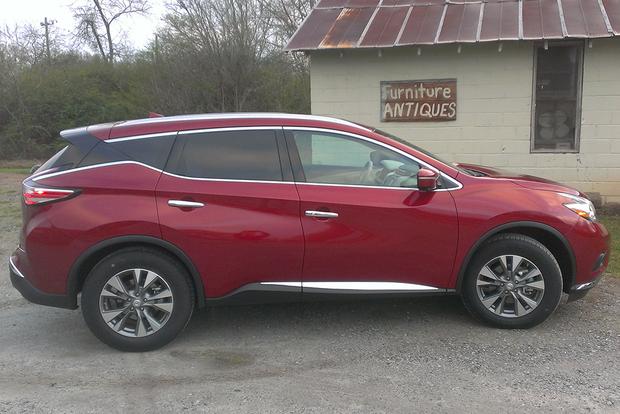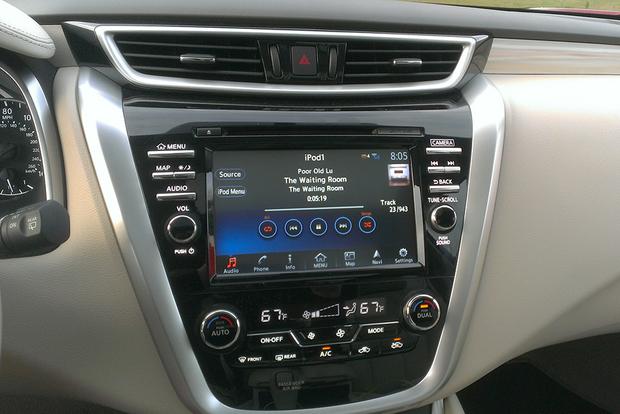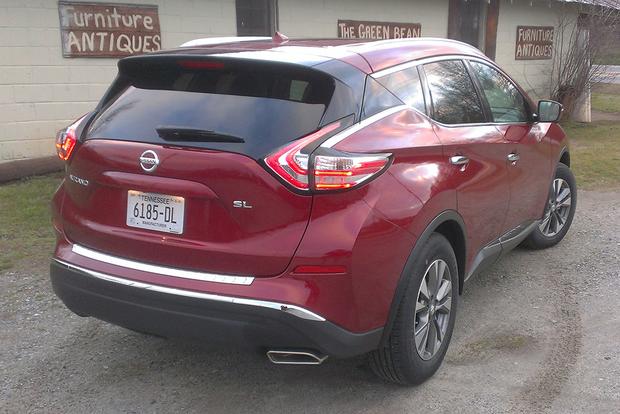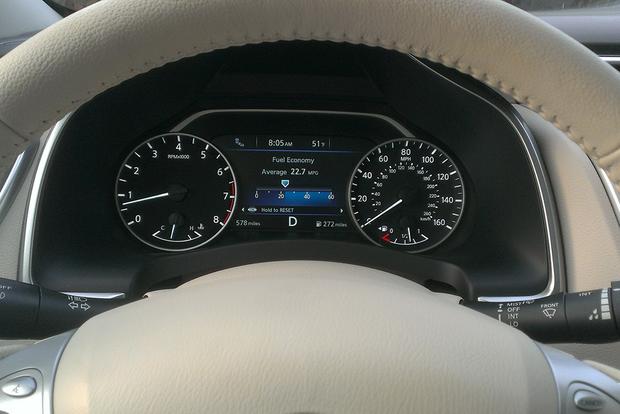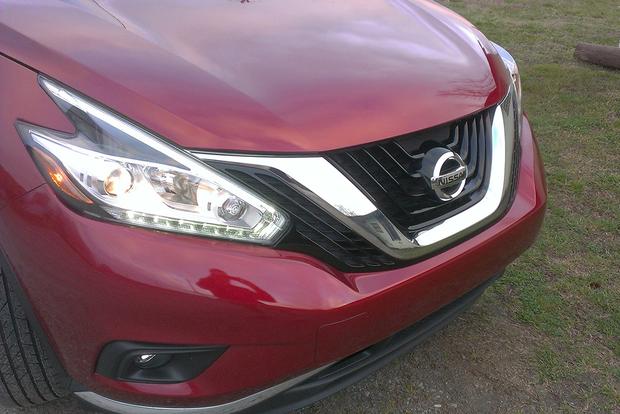 If you're looking for information on a newer Nissan Murano, we've published an updated review: 2019 Nissan Murano Review
It seems as if my time with our 2015 Nissan Murano is just about up, at least for now. Today, I'm passing my keys to our managing editor and bidding a fond farewell to Nissan's fine crossover. My days of effortless parallel parking and casual reclining in zero-gravity seats might be over, but I still have a few parting observations.
Handling Business
Recently, while stowing some large plastic storage containers, I was forced to lay down the rear seats of the 2015 Nissan Murano in what was, quite possibly, the easiest-to-use method ever. In the rear cargo area, there are two handles (one on each side) which, when pulled, allow the rear seats to slide forward, thereby extending the cargo area. In some crossovers and SUVs, these release mechanisms can be tricky and generally require a bit of muscle to properly function. This is definitely not the case in the Murano. In fact, the strength required to pull these handles is minimal; even my grandmother could do it. In addition, the recessed placement of the handles makes them difficult to be inadvertently triggered by stray cargo or excited pets.
I loved this feature, and it made the process of laying down the seats faster than I have ever personally experienced. This is just another one of the smart features that makes the Murano such a well-designed vehicle. See the 2015 Nissan Murano models for sale near you
The New Black?
The floor mats of the Murano are either a terrible design choice or a brilliant one. The color of these floor mats is a dark gray that isn't completely unattractive, but the contrast with the beige carpeting makes them look perpetually dingy. In fact, I can't help but be reminded of dirty snow when I look at the floor mats. This might be an advantage, as they are less likely to show dirt or grime, but I tend to think that another color might've accomplished the same goal while being visually appealing at the same time.
I'll definitely miss the Murano, but I'm looking forward to spending some time in our long-term 2016 Subaru Legacy over the holidays. Find a Nissan Murano for sale