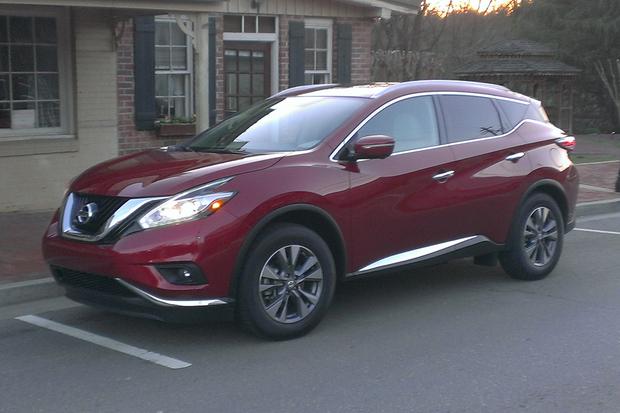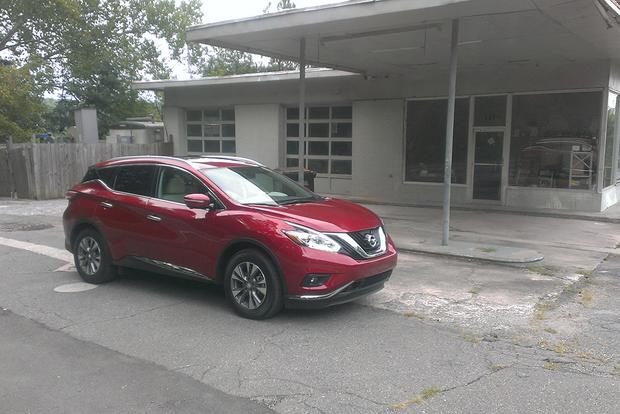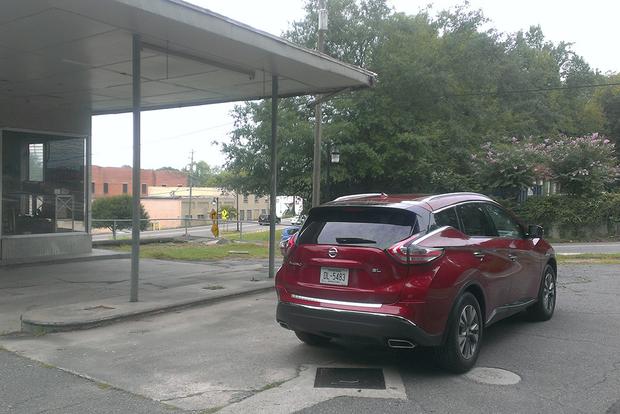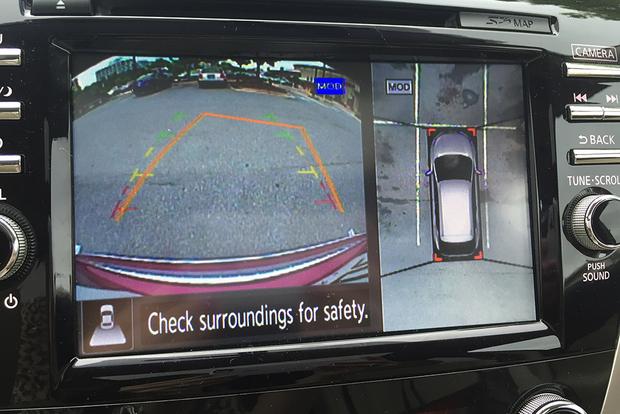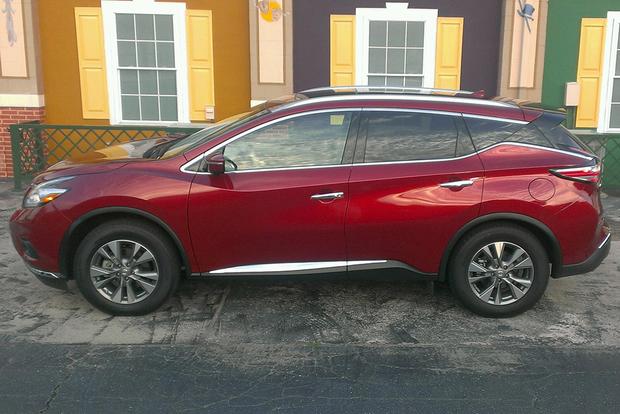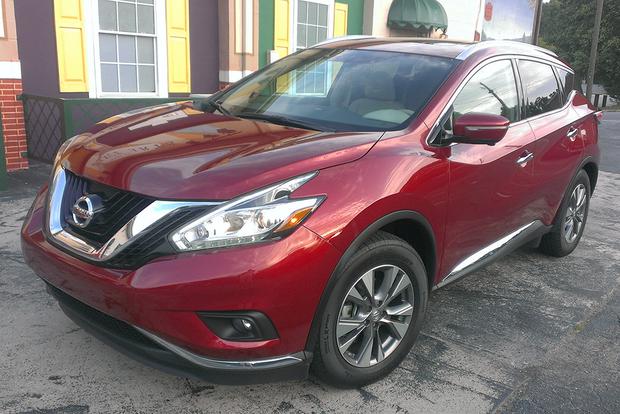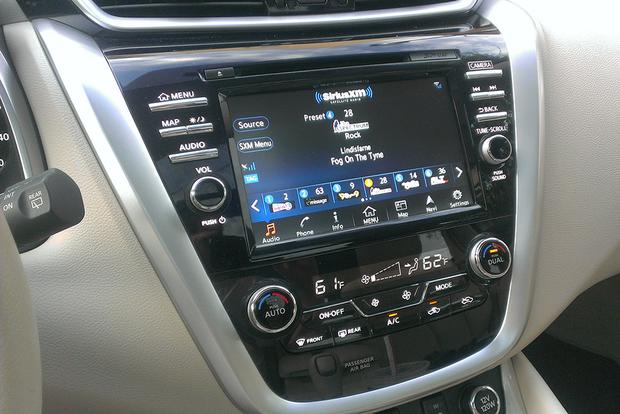 We've really enjoyed our long-term 2015 Nissan Murano, unusual styling and all, but two editors recently spent some time behind the wheel and reached an odd conclusion: The steering wheel needs revision. Why? How could it improve? Here's what we think.
Button Placement
Our primary steering wheel-related complaint relates to the steering wheel buttons. Specifically, we think the steering wheel's stereo volume adjuster is in an unusual place at the bottom of the left side of the steering wheel. You have to make an odd movement with your hands to reach it, which defeats the purpose of having a steering wheel-mounted audio control at your fingertips.
Strangely, we think this could've been easily solved, but it seems like Nissan chose not to or didn't want to solve it. The cruise control button takes up an unnaturally large portion of the steering wheel controls, using up the entire right side of the steering wheel. We suspect most drivers change the stereo volume more often than they use cruise control, so we wish these two buttons were swapped.
Shape and Feel
The buttons aren't the only things annoying us. Another one of our editors, Ben, notes his personal 2012 Murano offers a nicer-feeling steering wheel than our brand-new model. He also says it has a more comfortable, contoured shape than the wheel in our Murano, which has few contours and spokes too low to rest your hands on.
Overall
If we're complaining about the steering wheel, then things must be going pretty well otherwise. Indeed, we don't have major complaints about other aspects of our 2015 Nissan Murano test car, such as its powertrain, infotainment system or ride comfort. In fact, we find the crossover to be mostly agreeable with only minor flaws, like the steering wheel issues, found here and there.