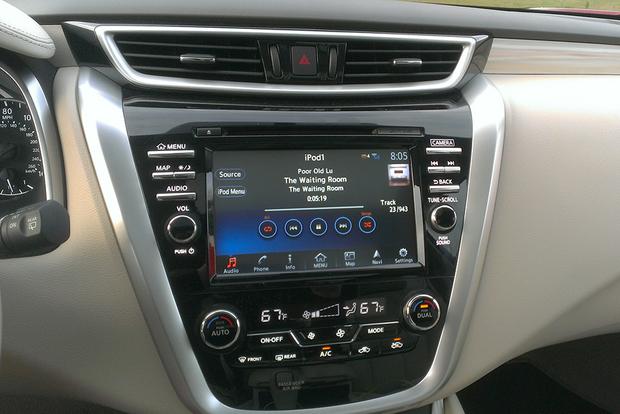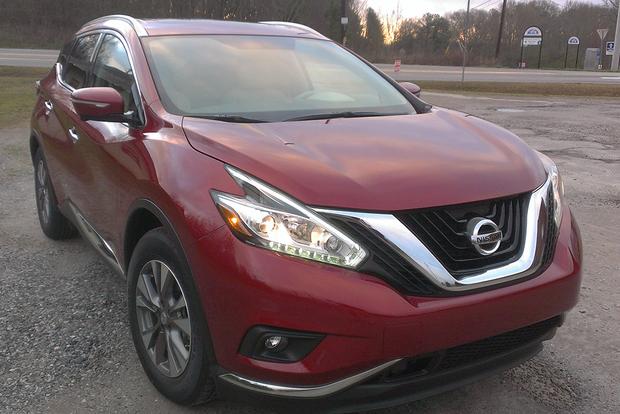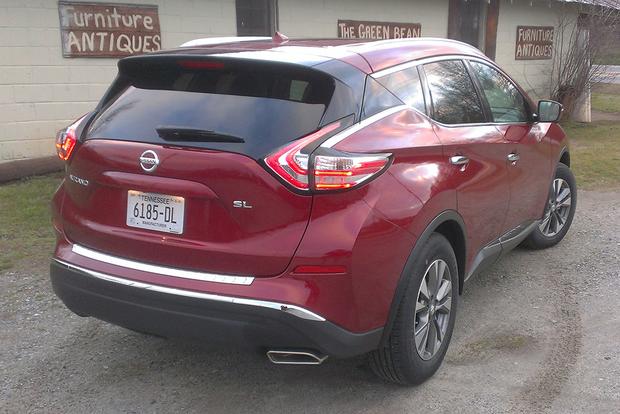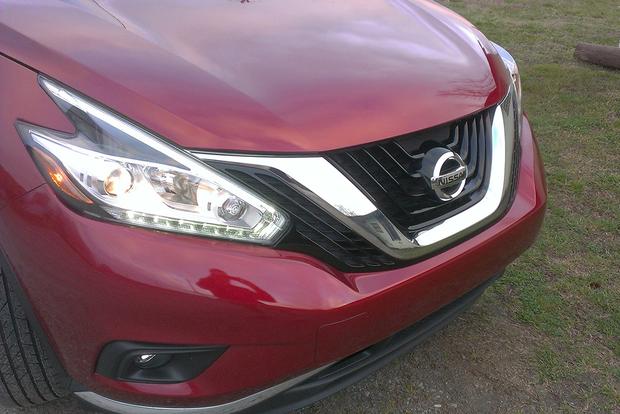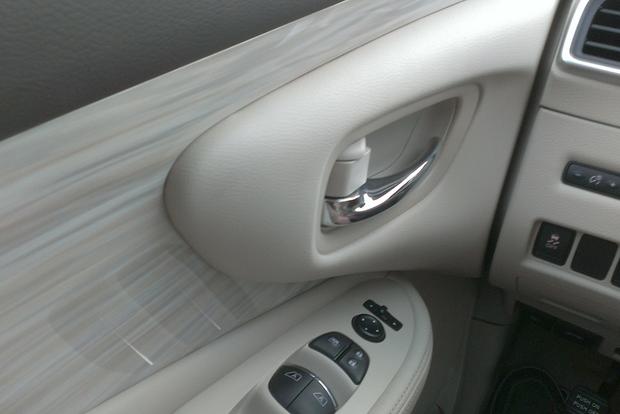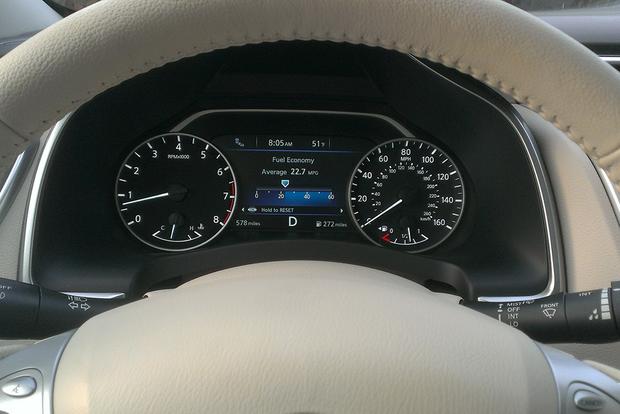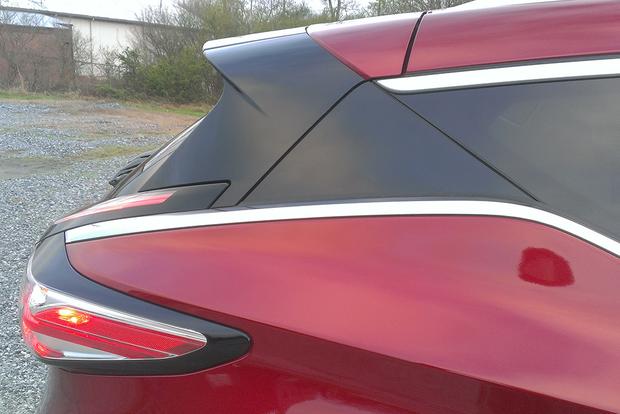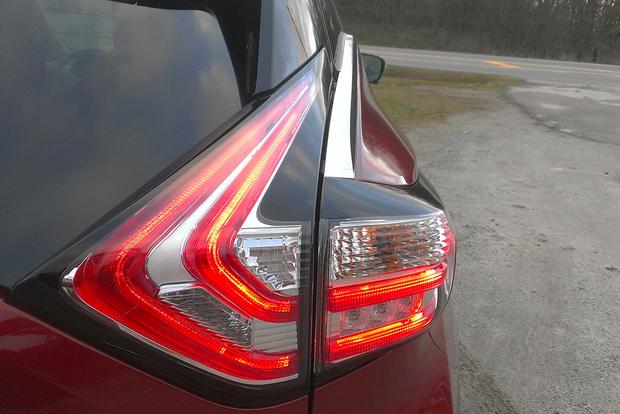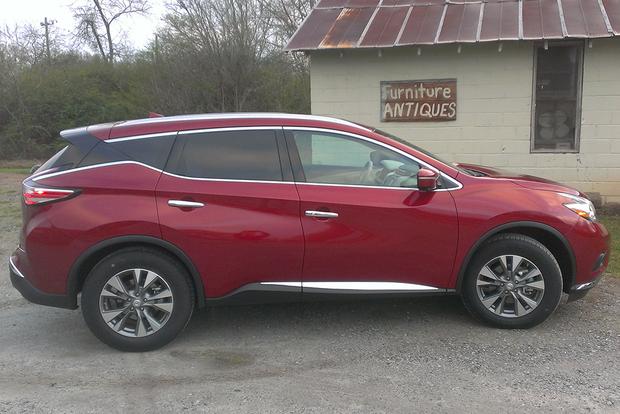 I begrudgingly gave up our long-term Kia Cadenza a few weeks ago to get behind the wheel of another long-term tester in our fleet: the 2015 Nissan Murano. I was so very comfortable in the Cadenza, and my kids loved riding in it, too. I'm typically an SUV mom, but I'd gotten used to my daughter climbing into the low-profile sedan without my help. Of course, just a few minutes into my first ride in the all-new Murano, I was reminded why I love crossovers so much. There's just something about sitting higher up, especially when you're sitting in Nissan's infamous Zero Gravity seats -- which I can tell you are NOT simply a marketing ploy, they're really comfortable.
Camera Craze
But I digress. An elevated ride height is definitely nice, but with that often comes decreased visibility over the hood -- until now. Hello, front-facing camera: You are my new best friend. I haven't been so obsessed with an in-car tech feature since the 6-disc CD changer. Parking does not come easy to many people, and I am confident enough to admit that I am one of those people -- excuse me, WAS one of those people. With Nissan's Around View monitor, I am the Best. Parker. Ever. All I have to do is press the camera button, and I can see directly in front of me along with a 360-degree view of the surrounding area, ensuring a perfect fit between those two little lines. Success!
Blinded by the Light
One more tech feature I'm loving on the new Murano: its blind spot monitoring system. There is definitely a blind spot in this car due to the swoopy roof and thick (but stylish) rear pillars. The system has saved me from getting into an accident twice over the past few weeks. I also really like the fact that it's a small light placed just inside the car where the side-view mirror is mounted, as opposed to actually being a part of the side-view mirror itself like in other new cars. I think this makes it easier to see, but it's not at all obtrusive.
I really like our long-term 2015 Nissan Murano so far, and I'm excited to see how it works for me and my family in the coming weeks.