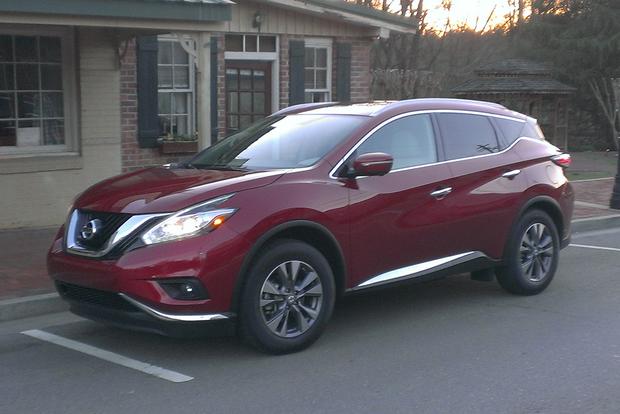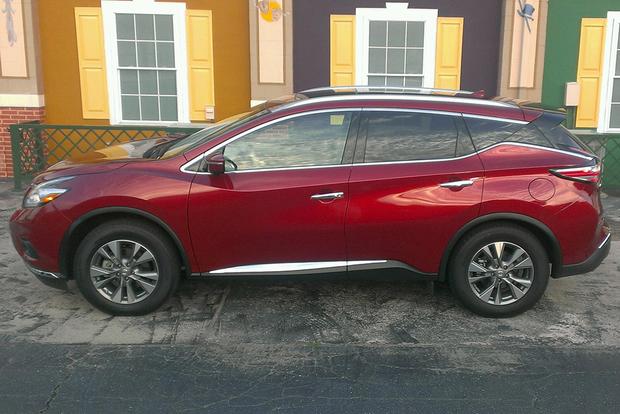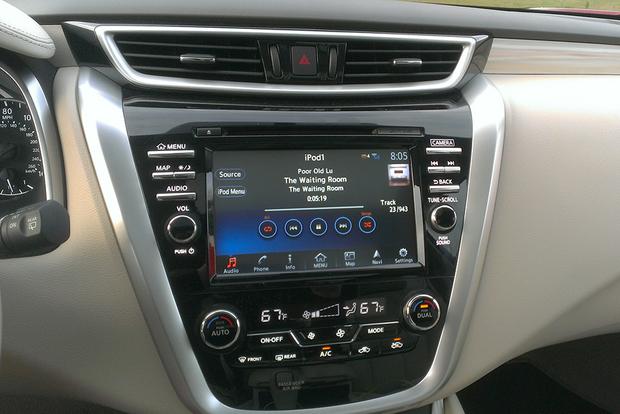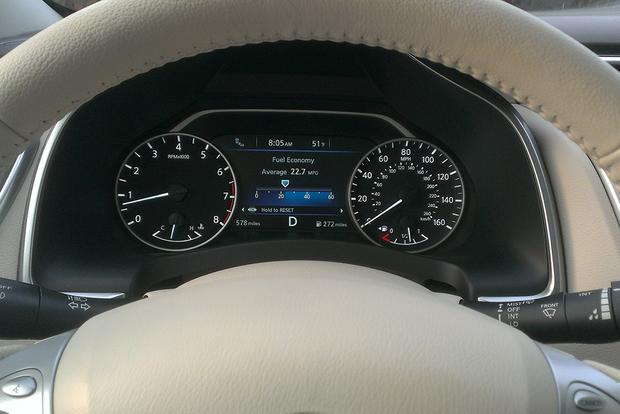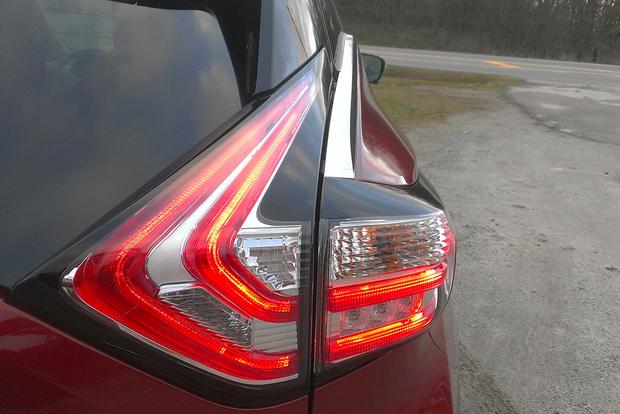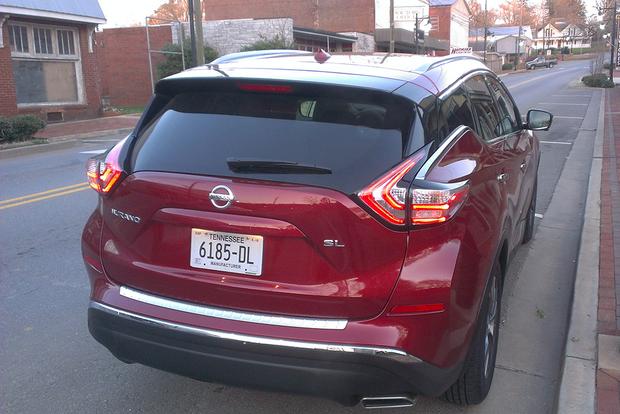 My time behind the wheel of our 2015 Nissan Murano has been fairly uneventful, despite one pleasantly surprising situation this past week. After spending most of November lounging comfortably in the Murano's zero-gravity seats with the dual-zone climate control turned up to 74 degrees, I had my first warning light illuminate. With colder temperatures in the daily forecast, the air pressure in the Murano's tires dropped enough to set off the low tire pressure alert. It was time to head to the gas station to fumble with easily misplaced valve caps and unwieldy air hoses.
Let It Glow
Few things are as annoying and inconvenient as the tire pressure alert glowing at you accusingly from the dashboard. Quite possibly the most unheeded of warning indicators, the tire pressure indicator can be frustrating to turn off in many models and in turn, is often ignored. Case in point: Our 2015 Honda Fit required a tire change and afterward it took a team of professionals half an hour of tinkering to figure out how to turn the tire pressure light off. Situations like this can cause uninformed drivers to take a looks-good-to-me approach to simple car maintenance. Even with free air at some gas stations, some of us choose to ignore that glowing yellow exclamation point until it is either extra convenient or necessary. While some of this comes from the sheer laziness of human nature, some it is derived from not knowing how much is enough and how much is too much.
Honk 3 Times
Filling your tires with air seems like a relatively straightforward proposition, but without a tire gauge on hand it becomes a matter of guesswork. Even equipped with a tire gauge, some drivers are clueless to the proper amount of air pressure required for safe driving. Luckily, the engineers at Nissan thought ahead and developed a system that makes filling your tires a breeze. For the last few years, Nissan vehicles incorporated a feature that honks the horn once when the air pressure is filled to the proper levels, and three times if it has been filled too much. This simple feature makes filling your tires foolproof and even a little fun. When it's time to get back behind the wheel of the Murano, the tire pressure light is automatically turned off. Once the car is turned on, it is possible to check the air pressure through the dashboard information display. It's consistent functionality like this that makes the 2015 Nissan Murano such an intuitive crossover.