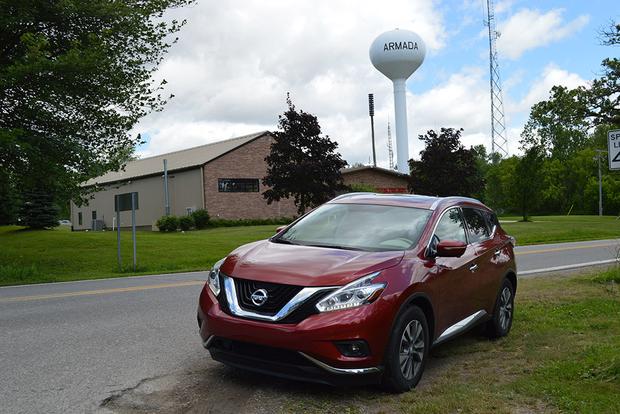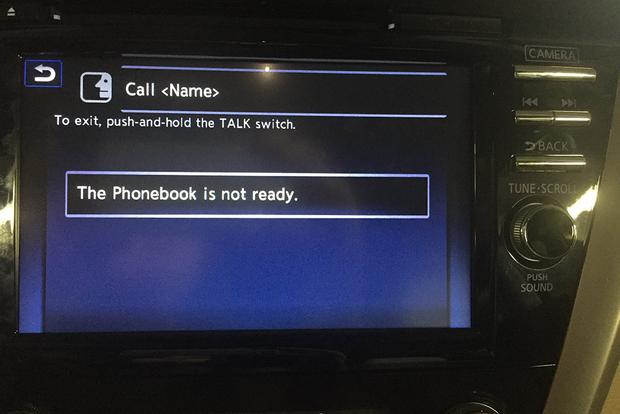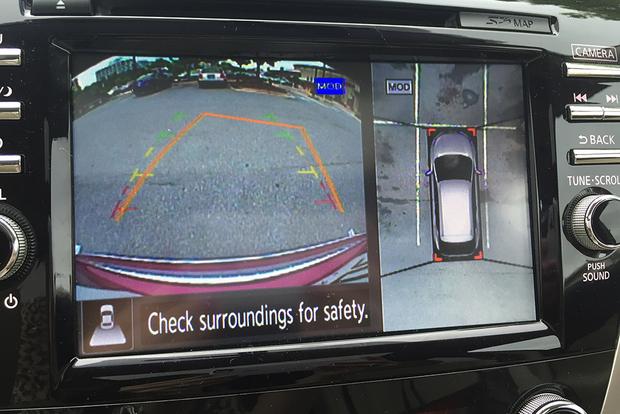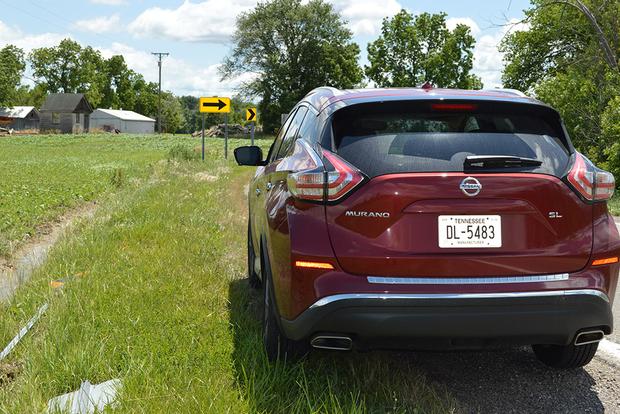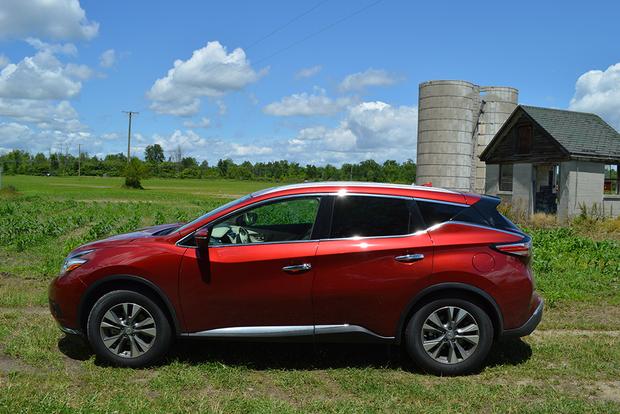 I've been toting my family around town in our long-term 2015 Nissan Murano for a few weeks now, and I have to say: I'm way more impressed than I ever anticipated. Autotrader Executive Editor Brian Moody went so far as to call it a Lexus RX competitor. At first I laughed, but there may be some truth to that unexpected comparison. I actually own a Lexus RX, and I just couldn't imagine that the Murano would come anywhere close to matching the luxury and refinement offered by Lexus. Now that I've spent some quality time behind the wheel of the all-new Nissan Murano, however, I can say with certainty that I was wrong.
Defining Luxury
To me, luxury means interior comfort, premium materials and tech features galore. The Murano comes up aces in every category. Interior comfort: We've already given our stamp of approval for Nissan's Zero Gravity seats. You can literally drive for hours without feeling fatigue. It's not just marketing hype; they're really comfortable (dear Nissan, please add this feature to all your cars and trucks). Premium materials: The cashmere-colored leather upholstery is supple and beautiful, and the pearlescent trim accents give the car an ethereal, upscale feel. Tech features: I'm not sure I'll ever be able to drive a car without a forward-facing camera again. Nissan's Around View Monitor is exceptional, and the NissanConnect infotainment system has proven to be pretty intuitive.
The Phone Book Is Not Ready
I do have one gripe though, and it frustrates me every single day. When I get in the car and attempt to make a call using the car's voice-command system, I'm told "The phone book is not ready." Now, I would expect this in the first minute or so after getting in the car -- after all, the Bluetooth needs time to sync. However, a few minutes into my drive, there's no excuse for the phone book to not work. Not being able to make a hands-free call several minutes after getting into a car with this much tech is truly disappointing. I have an iPhone 6 -- not sure if that matters, but it certainly shouldn't.
Next up is a road trip with my family of four to the beaches of South Carolina. I'm looking forward to seeing how the 2015 Nissan Murano stands up to car seats, crumbs and cranky kids.