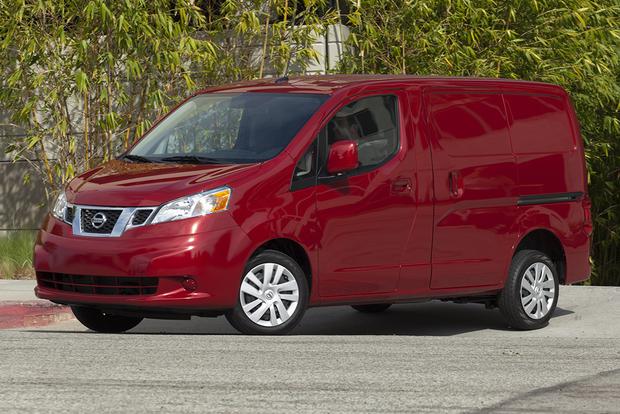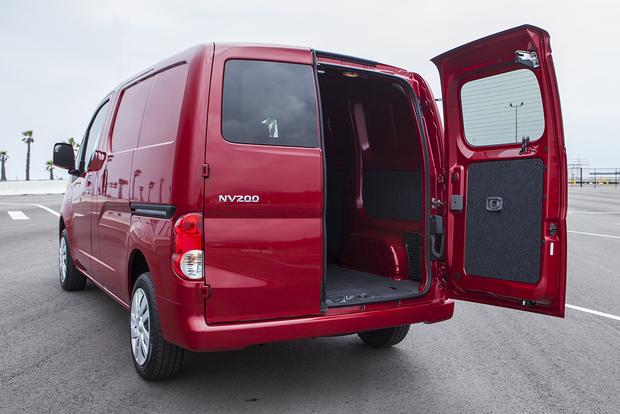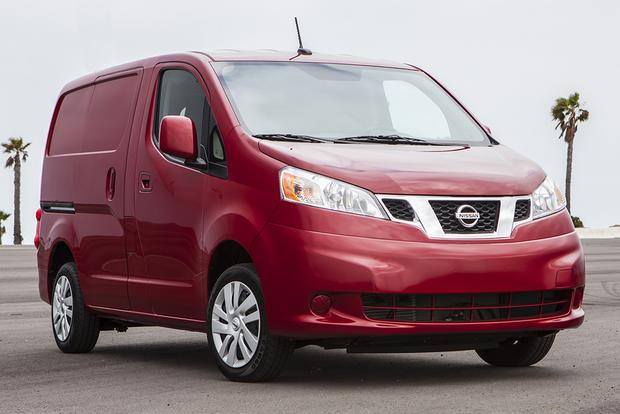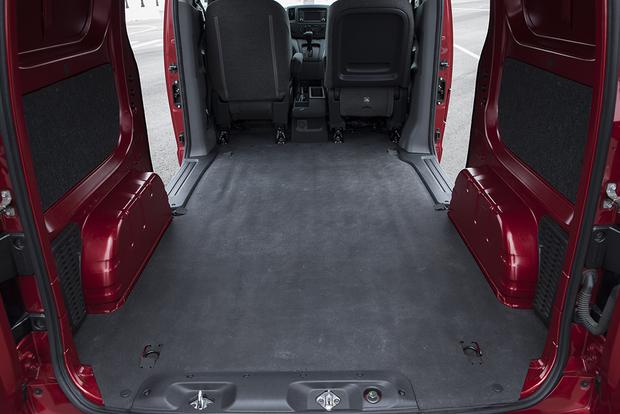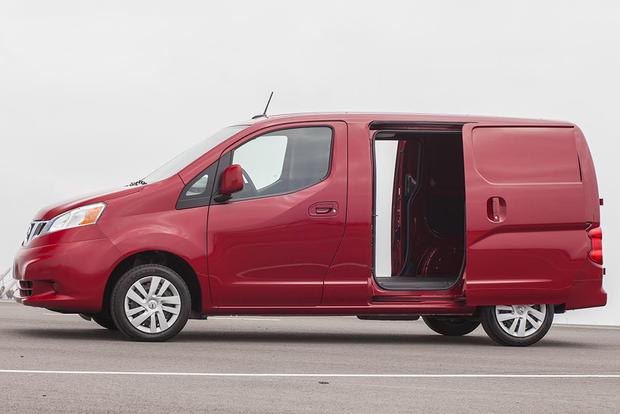 For the vast majority of delivery services, time is money. Finding ways to cut down on delivery delays makes perfect sense. The 2015 Nissan NV200 is designed with this very idea in mind. Its small size permits it to navigate the close confines and limited parking spaces inherent in today's congested cities, yet its clever design can contain all manner of tall or bulky cargo.
Built from the same platform as Nissan's compact cars, the NV200 provides nimble handling and a smooth ride, along with a tight turning diameter and diminutive dimensions that allow it to park in the smallest spaces. Like the Ford Transit Connect (with which it competes), the NV200 offers excellent fuel economy, a roomy 122.7-cu ft. cargo hold (slightly smaller than the Ford) and a host of innovative features designed around the needs of the small-business owner.
What's New for 2015?
The 2015 Nissan NV200 gains a host of new options including rear-sonar parking assist, upgraded NissanConnect navigation and mobile apps, and a new Sliding Door Glass package. Fuel economy is up by 1 mile per gallon on the highway, while a new warranty extends basic coverage to 5 years/100,000 miles and powertrain coverage to 5 years/60,000 miles.
What We Like
Serious cargo capacity; low base price; good fuel economy; manageable size; carlike driving dynamics
What We Don't
Lacks the muscle and space of full-size vans; missing some high-tech telematics and work-assist features found on the Transit Connect
How Much?
$21,715-$25,000
Fuel Economy
The NV200 is powered by a 2-liter 4-cylinder engine that makes 131 horsepower and 139 lb-ft of torque. The transmission is a continuously variable automatic (CVT).
According to the Environmental Protection Agency, the NV200 achieves a fuel economy of 24 mpg in the city and 26 mpg hwy. That's pretty good for a beast of burden.
Standard Features & Options
The 2015 Nissan NV200 is offered in two trim levels: S and SV.
The S trim ($21,715) comes standard with 15-inch steel wheels, cloth upholstery with vinyl wear patches, adjustable driver lumbar support, power windows, a 12-volt power point in the center console, a trip computer, a fold-down passenger seat with a seat-back tray table, a Mobile Office center console (including laptop and hanging file-folder storage, a pen/pencil tray, a CD holder and dual cup holders), 40/60-split rear cargo doors that open up to 180 degrees, 20 interior cargo mounting points, six exterior roof-rack mounting points and a 2-speaker CD audio system with an auxiliary audio input.
The SV ($22,705) adds power-heated mirrors, six floor-mounted D-rings in the cargo area, power locks, keyless entry, cruise control and an additional 12-volt power point.
NV200 options include Bluetooth with streaming audio, satellite radio, a rearview camera and NissanConnect with Navigation, which features a 5.8-in touchscreen display, a navigation system, voice-command functionality, Pandora Internet radio capability (iPhone required) and a hands-free text-messaging assistant. Rear-sonar parking assist and glass windows for the rear and side doors are also available.
The NV200's standard dual-sliding side doors make the cargo area accessible from either side of the vehicle. The French-style rear doors are split 40/60, with the wider door on the curbside to ease loading and unloading. Both doors open up to 180 degrees, so they won't get in the way; a 90-degree detent is also provided.
Nissan's compact van owes its cargo capacity of 122.7 cu ft. to the unique extended body for North American models. Elsewhere in the world, the NV200 is 7.9-in shorter, but Nissan wanted the U.S. version to go toe-to-toe with the Ford Transit Connect, which can haul a comparable 128.6 cu ft. of stuff.
Payload for the NV200 is estimated by Nissan at 1,450 pounds.
Safety
The NV200 comes standard with 4-wheel anti-lock brakes, stability control and six airbags (front, side and side-curtain). It has not been crash-tested in the U.S. as of this writing.
Behind the Wheel
The NV200's cabin features no-nonsense materials and controls. There's nothing that looks or feels luxurious, but we suspect the durability factor will prove to be high. Hard-working drivers will appreciate the standard adjustable lumbar support, and the vinyl wear patches should extend the cloth upholstery's shelf life. The no-frills knobs and buttons feel sturdy and are intuitively laid out.
On the road, the NV200's carlike unibody construction is apparent. You'll never forget that you have a massive cargo box behind you. Otherwise, though, the NV200 essentially drives like a car. The steering is light yet precise, and the suspension swallows bumps with none of the harshness and clatter you get in larger, trucklike work vans. Plus, if you need to make deliveries, the NV200's compact footprint means you can park it just about anywhere; indeed, this van is smaller than many crossover SUVs.
If the NV200 has a weakness, it's the mandatory 2-liter 4-cylinder engine, which delivers adequate punch but nothing more. European buyers can specify a turbodiesel 4-cylinder, and we think utility-minded Americans would appreciate the diesel's superior torque off the line. However, Nissan reps tell us that it was too expensive to get the diesel certified in this country, so the gas-powered four is all we get. Fortunately, its 139 lb-ft of torque manages to scoot the little NV along with reasonable authority, and the gearless CVT delivers eerily smooth acceleration. The 24-mpg city fuel economy is a nice perk, as well.
Other Cars to Consider
Ford Transit Connect -- The similar Transit Connect can haul marginally more than the NV200, plus it offers more power and configurations. The NV200, however, is less expensive and features Nissan's nifty Mobile Office storage system.
RAM C/V -- Sold under the RAM truck brand, this cargo-oriented version of the Dodge Grand Caravan offers more cargo capacity than either the Ford or the Nissan, but it's also a larger, thirstier vehicle.