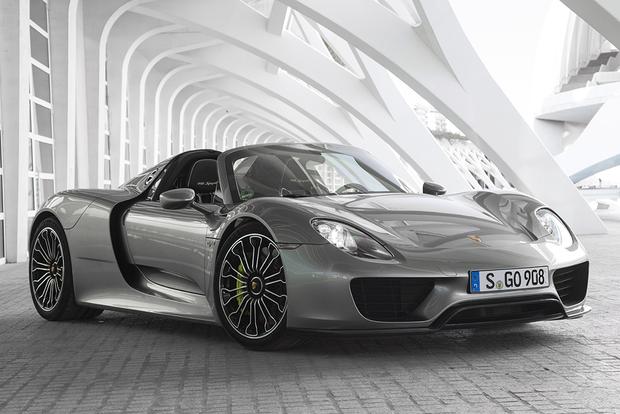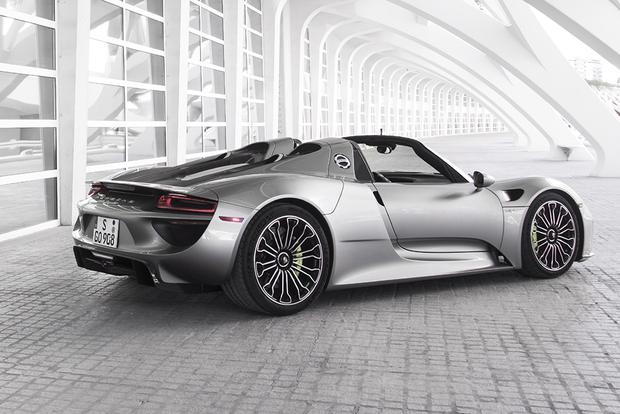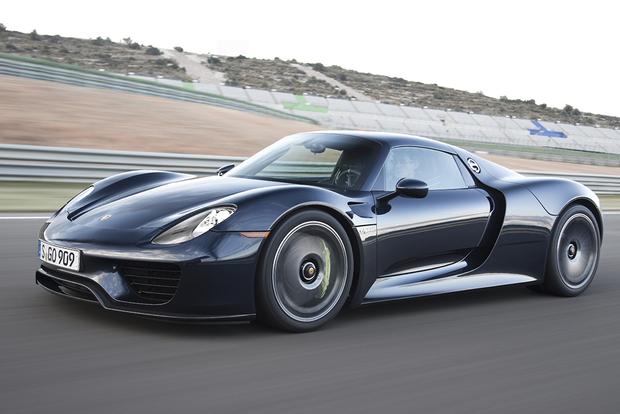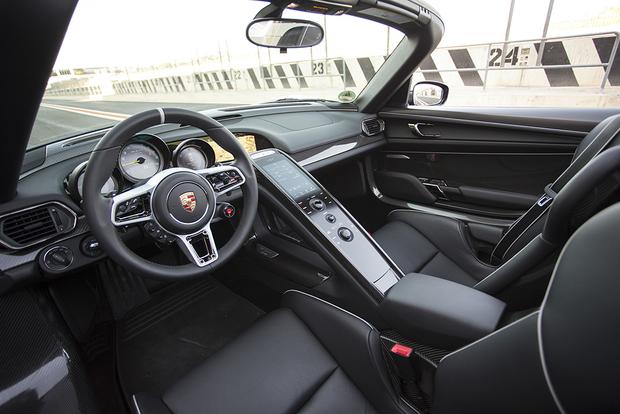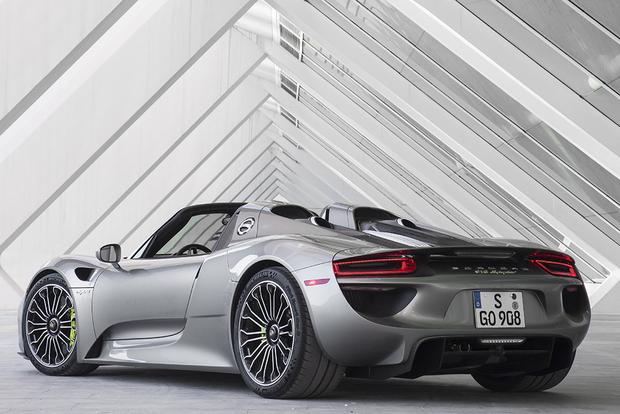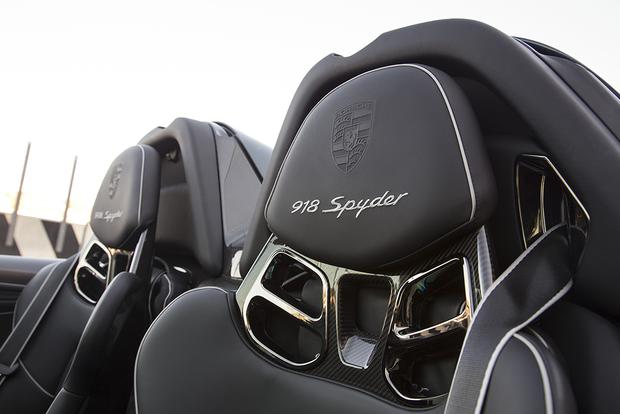 What's New for 2015?
The Porsche 918 Spyder is all new for the 2015 model year.
What We Like
Eye-grabbing style; stellar performance; beautiful interior; feels very special
What We Don't
Mediocre electric powertrain; insanely high price tag; highly impractical
Overview
Although you might not traditionally associate Porsche with exotic cars, the 2015 Porsche 918 Spyder is one of the most exotic, high-performance supercars available today. For proof, consider the price tag: The open-top 2-seater starts at around $850,000 before options. Add a few extras, and you could easily see that figure climb to over $1 million.
Yes, that's right, $1 million for a car. So what exactly does the Porsche 918 Spyder offer for its immense price tag? For one, there's a plug-in hybrid drivetrain, but it's not a fuel-saving plug-in hybrid like you might find in a Chevy Volt or a Ford C-MAX. On the contrary, the 918 Spyder boasts a 608-horsepower V8, mated to a 154-hp electric motor for the rear wheels and a 125-hp electric motor for the front wheels. The result is all-wheel drive, 887 horsepower and enough electric propulsion to cruise around for up to 18 miles without any gasoline.
The 2015 Porsche 918 Spyder also boasts breathtaking performance numbers, including a 0-to-60 time of around two seconds and a top speed of 210 miles per hour. The car will even run the quarter mile in under 10 seconds, which makes it one of the quickest production cars ever built.
Still don't think it's worth a million bucks? Consider the long list of standard features, which includes a center-mounted TFT display, smartphone-like capacitive touch controls, a futuristic 8-inch touchscreen and automatic climate control. Simply put, this is the ultimate Porsche. It's even a step up from the mighty 2004 Carrera GT that came before it.