Car Comparison
2015 Porsche Cayenne vs. 2015 Porsche Macan: What's the Difference?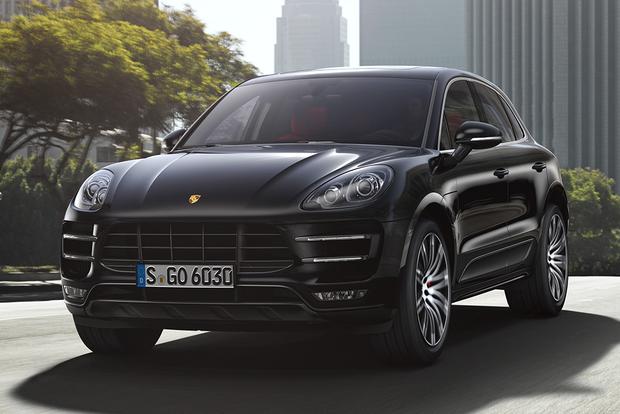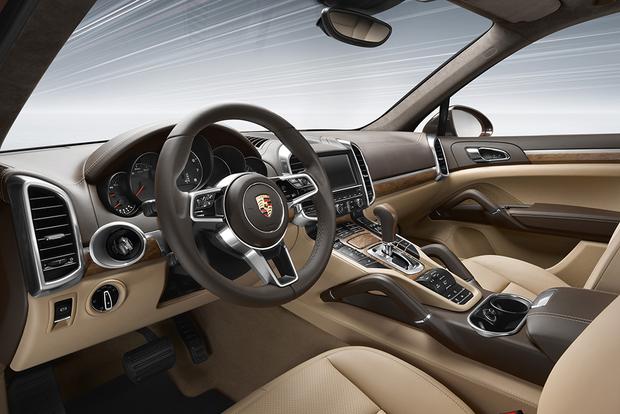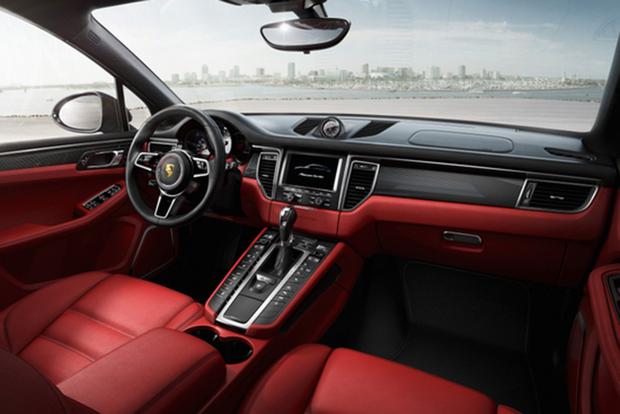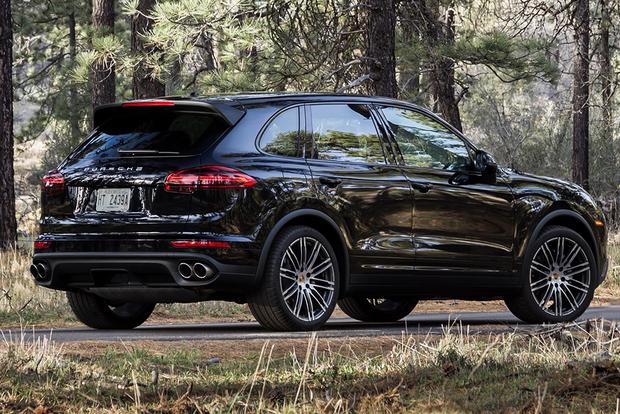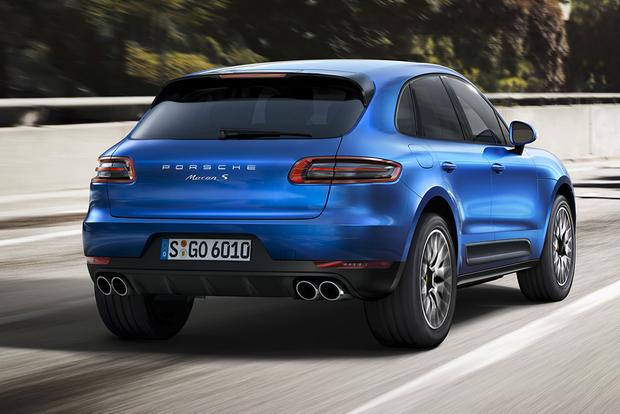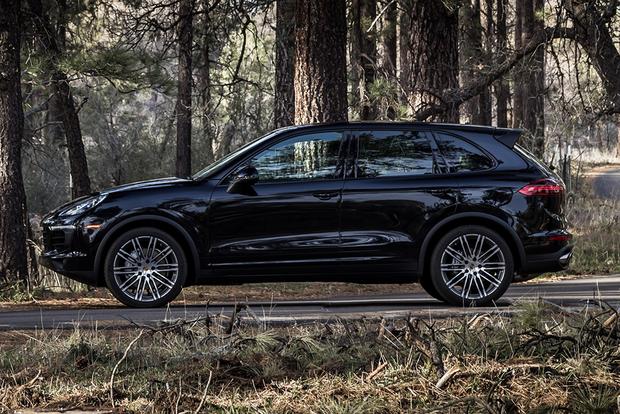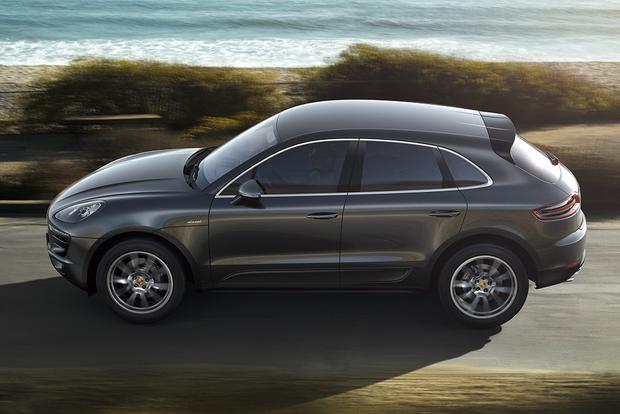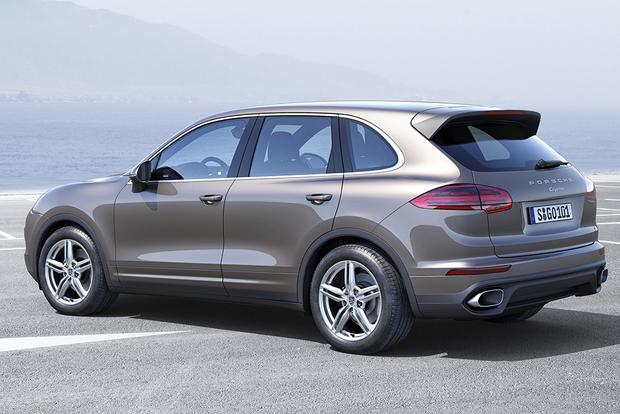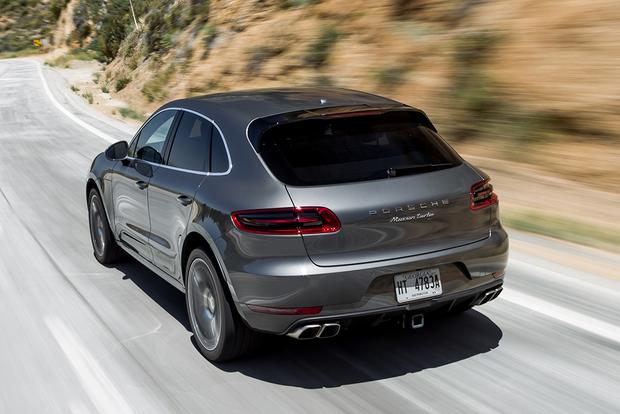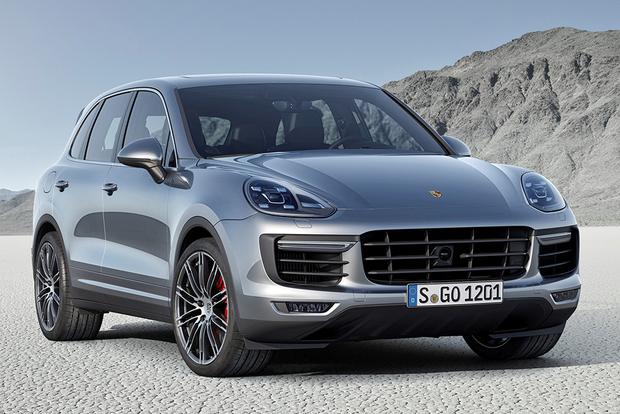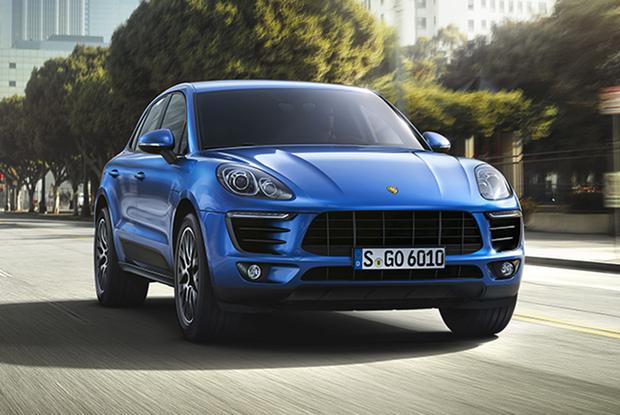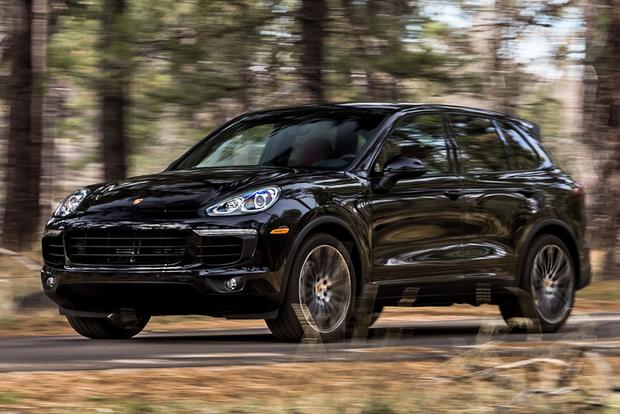 If you're interested in a Porsche SUV, you now have two models to choose from: the Cayenne, which has been a mainstay in the Porsche lineup since its initial debut in 2003, and the all-new 2015 Porsche Macan, which only recently went on sale. Enthusiasts will note that Porsche's two crossovers offer similar styling, sizing and equipment -- so what exactly makes them different? And more importantly, which one should you get? To help you answer those questions, we've rounded up all the key differences between the Porsche Cayenne and the Porsche Macan below.
Exterior
On the outside, there's no doubt that the Cayenne and the Macan share the same DNA. Both crossovers offer soft, curved lines, comparable profiles and other similarities, such as headlight and taillight shape, mirror shape, tailgate design and similar overall stances. But there are a few differences, too. Most notably, the Macan has a more sloped roofline in back -- a reference to its sportier demeanor, compared to the Cayenne's more practical design. The Macan is also smaller, and while that may not be immediately obvious when you observe either crossover alone, it becomes very clear the moment you see them parked next to one another.
Interior
Although front seat room is roughly the same between the Macan and the Cayenne, the Cayenne certainly offers more room in back -- both for the legs and for the head. As for interior design, both the Macan and the Cayenne offer a similar look, with similar switchgear, identical placement of many buttons and controls and a shared gauge cluster. There are a few differences -- the gear levers, for instance, and the Macan's lack of center grab handles -- but generally speaking, any driver who's already familiar with the Cayenne will have no trouble getting acclimated to the Macan, and vice versa.
Mechanicals
The Macan and Cayenne use almost entirely different engines. Base-level versions of the Macan, dubbed the Macan S, use a 3.0-liter turbocharged V6 that makes 340 horsepower. That engine isn't offered in any Cayenne model. High-performance Macan Turbo models use an impressive 400-hp 3.6-liter turbocharged V6, which is shared with the Cayenne S (where it makes 420 hp) and the Cayenne GTS (where it makes 440 hp).
Although the Macan only offers those two powertrains, the Cayenne also offers several others. There's a 3.0-liter turbodiesel version, which is installed in the Cayenne Diesel and touts 240 hp and 406 lb-ft of torque. There's also a plug-in hybrid model dubbed the Cayenne S E-Hybrid that offers a supercharged 3.0-liter V6 and 416 hp, and a 520-hp Cayenne Turbo, which uses a turbocharged 4.8-liter V8.
In other words, the Macan offers less than the Cayenne, both in terms of hp and available engine choices. There's no Macan with a hybrid engine, diesel engine or V8 -- all of which are offered by the Cayenne. The Macan does, however, have one trump card: It uses Porsche's lightning-quick PDK transmission, while the Cayenne is still saddled with the smoother, but slower, Tiptronic automatic.
Features & Technology
Both the Macan and the Cayenne come with a wide array of equipment, and neither holds any major benefits over the other. Perhaps the only real upgrade is that the Macan offers an active lane-keep assist feature, while the Cayenne merely offers lane-departure warning, which is a result of the fact that the Macan's design is fundamentally newer. Other features are almost entirely shared, including the available 7-inch touchscreen, front and rear parking sensors, ventilated seats, a Wi-Fi hot spot, a Burmester audio system, a panoramic sunroof and more.
As a result, just because the Cayenne is larger and more expensive, you shouldn't expect it to offer any more features than the Macan. Both Porsche crossovers seem to run the gamut with their impressive lists of options and standard features.
Driving Experience
After just a few minutes behind the wheel, it's easy to tell that the Macan is sportier than its Cayenne stablemate. It grips more, it handles better, and there's less body roll in turns, which are results of its smaller size. The Macan also offers noticeably faster shifts as a result of its PDK transmission, compared to the Cayenne's somewhat lazy Tiptronic. With that said, both of these crossovers are more fun than just about anything else on the road, but we think it's the Macan that especially stands out in terms of driving pleasure and enjoyment.
For the times when you aren't looking to have fun behind the wheel, we think the Cayenne offers some slight improvements over the Macan. Ride quality is about the same, but the Cayenne touts a little more visibility, which is likely due to its taller ride height and its more upright rear end. The Cayenne's Tiptronic transmission is also a little smoother than the Macan's PDK for daily driving, and it allows the Cayenne to tow more than its baby brother, too. Finally, the Cayenne offers a little more room in the back -- both in the back seats and in the cargo area. While it's not a lot more room, the Cayenne might boast just enough extra space to convince shoppers interested in a family car to choose it over a Macan.
Safety
Due to low production volume, neither the Cayenne nor the Macan have been crash-tested by the federal government's National Highway Traffic Safety Administration (NHTSA). The crossovers also haven't been tested by the nonprofit Insurance Institute for Highway Safety (IIHS), but given their sturdy construction and wide array of safety features, our guess is that both crossovers would hold up pretty well in an accident.
As for safety equipment, you won't find many differences between the Cayenne and the Macan. Both come standard with everything you'd expect, including side-curtain airbags, anti-lock brakes and more. Both also offer roughly the same options, including forward-collision alert with automatic braking, a blind spot monitoring system, front and rear parking sensors, a surround-view camera and more. Perhaps the only real difference is that the Macan touts lane-keep assist, an active feature that will actually steer you back into your lane if you drift out of it, while the Cayenne must make do with lane-departure warning, a simpler system that will let you know if you're drifting from your lane, but won't take corrective action.
But that's small potatoes. In general, these two crossovers offer roughly the same level of standard and optional safety features, and we suspect that they also tout about the same level of excellent crashworthiness.
Conclusions
If you're interested in a luxury SUV, both the 2015 Porsche Cayenne and the 2015 Porsche Macan might seem to fit the bill, as they offer similar equipment, interiors, styling and features. So what's the difference? And which one do you get?
Here's our take: The Cayenne is more of a family crossover, and features more space, added practicality, a larger backseat and a transmission that's tuned for comfort rather than speed. The exception is the Cayenne Turbo, which is one of the fastest -- and most expensive -- SUVs on the market. Meanwhile, the Macan is for shoppers who don't need to cart around a family, but still want more utility than Porsche's sports cars have to offer. You'll have to decide which group you fit in, but either way, we suspect that you won't regret your decision to buy a sporty, luxurious Porsche Macan or Cayenne.