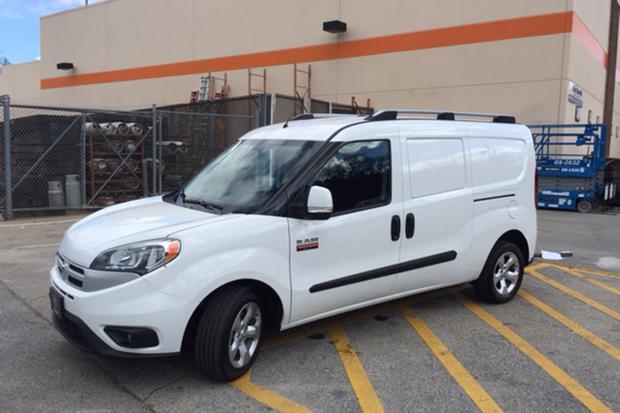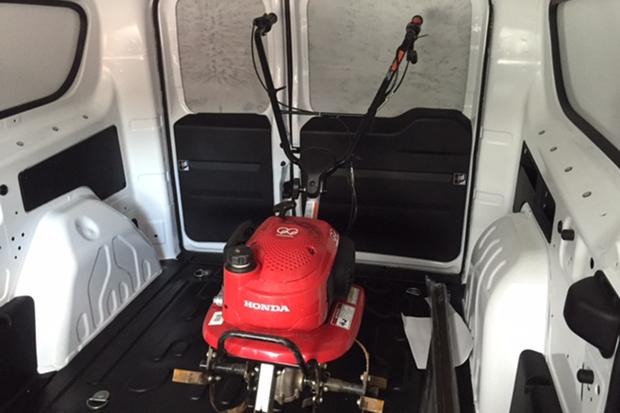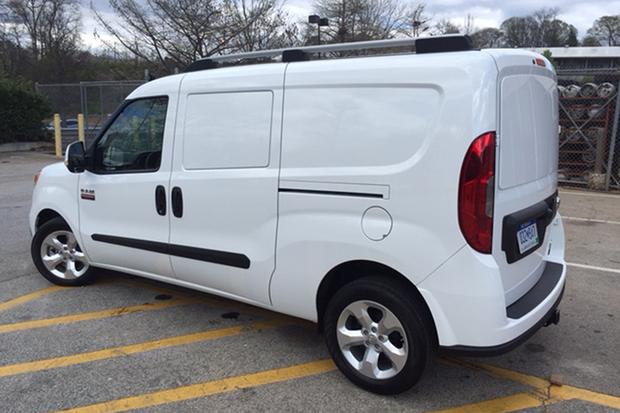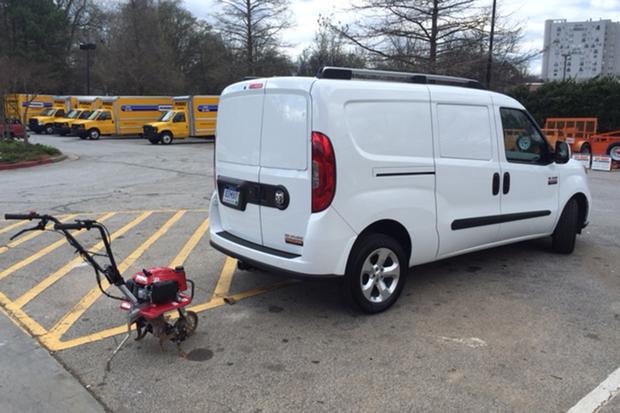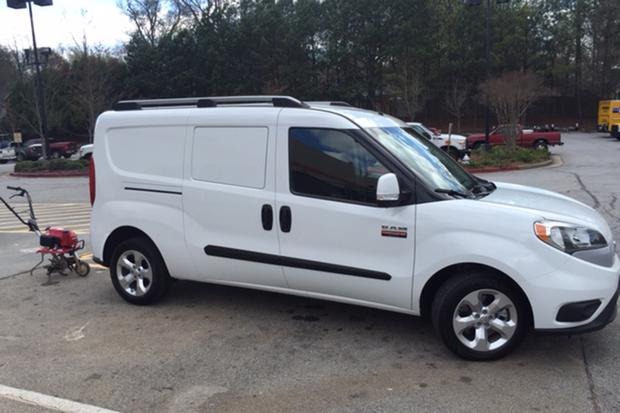 The cargo-van world is heating up, with a wide range of all-new models recently joining the segment after years of neglect and dormancy. Among the newest challengers is the 2015 Ram ProMaster City, a compact cargo van based on a European-market offering from FIAT, Ram's parent company. Unlike larger cargo vans (including Ram's own full-size ProMaster), the ProMaster City focuses more on fuel economy and city-friendly dimensions in order to appeal to urban businesses. That sounds great in theory, but how is it in practice? We recently spent a week behind the wheel of the ProMaster City to find out.
Stylish, for a Van
Let's get one thing out of the way: Generally speaking, we don't find vans all that attractive, whether we're talking about a 1980s Dodge Caravan or the latest Honda Odyssey with slick alloy wheels. But we're impressed with the stylish touches FIAT and Ram have added to the ProMaster City, which help distinguish it from a traditional van or a larger, blander cargo van.
No, we still don't think this thing is beautiful, but the styling goes a little beyond functional, with large wheel arches, Ram's characteristic crosshair grille and an overall profile that just looks a bit weird (in an endearing way, of course) outside Europe. We also like the upgraded alloy wheels, a relatively inexpensive option we'd spring for to help the ProMaster City stand out from its cargo-van rivals.
Cavernous, as Expected
Don't be fooled by the ProMaster City's smaller exterior. This thing is still all cargo van, and that becomes clear the moment you climb inside. There's a huge interior with more room than you'd expect from a compact van, and there's even a cool storage pocket above the driver's head for smaller items. The ProMaster City also feels taller than most rival small cargo vans, such as the Ford Transit Connect and the Nissan NV200.
Of course, the ProMaster City is narrower than full-size cargo vans, but you should know that going in, and you should measure the van's cargo area to make sure it'll be able to hold all of your stuff.
The Little Things
After a week behind the wheel of our 2015 Ram ProMaster City, we came away with impressions about several items that may help sway some drivers either for or against the small cargo van.
For instance, we love the seats. They're surprisingly comfortable for what amounts to a fairly basic commercial vehicle, and they feel supportive enough for longer drives. We think we could easily get used to sitting in these seats for 100,000 miles and beyond.
On the other hand, we find the 9-speed automatic transmission difficult to deal with. Our particular test model felt like there were some gear-changing issues between second and fourth, which doesn't bode well for the expensive unit's long-term reliability. Some drivers may reject the ProMaster City on this point alone.
Other small issues: Our van's rearview mirror was useless because the van didn't have any rear windows. And we wish the stereo would stay on after the van switches off, like it does in some other Chrysler models.
Our Verdict
We like the ProMaster City. It offers a stylish, efficient, roomy alternative to modern cargo vans, and it's a great choice for drivers who don't need or want the space that comes with a full-size van such as the Chevrolet Express, Ram ProMaster or Nissan NV. But the transmission issue is hard to shake. Until it improves, we'd suggest you also take a look at the Ford Transit Connect (and possibly even the Nissan NV200) before making any final decisions.