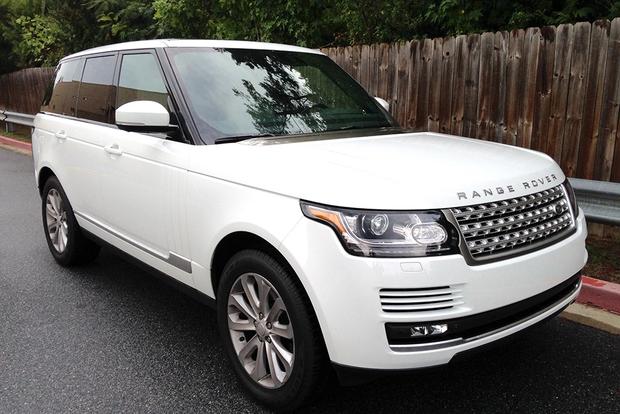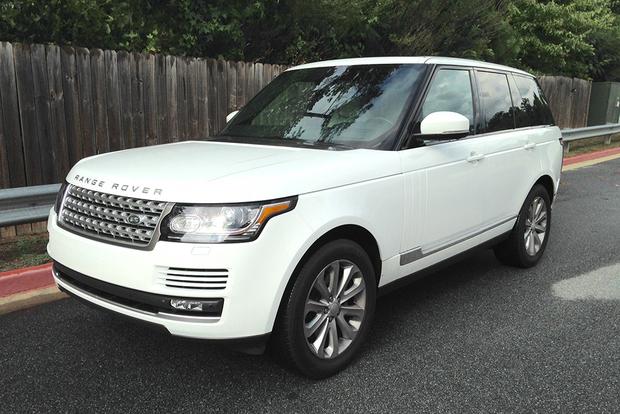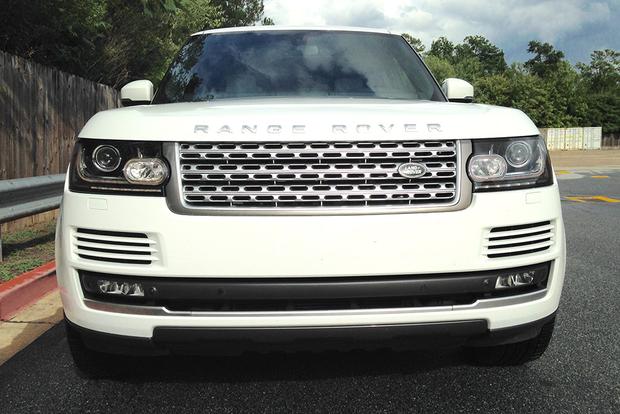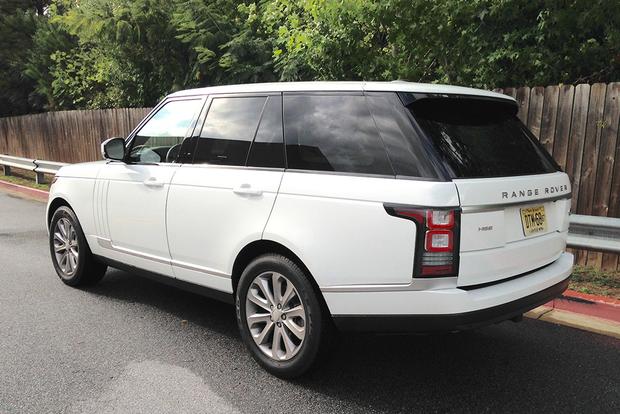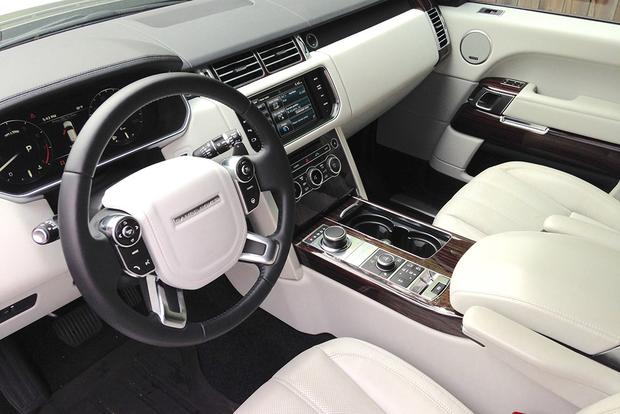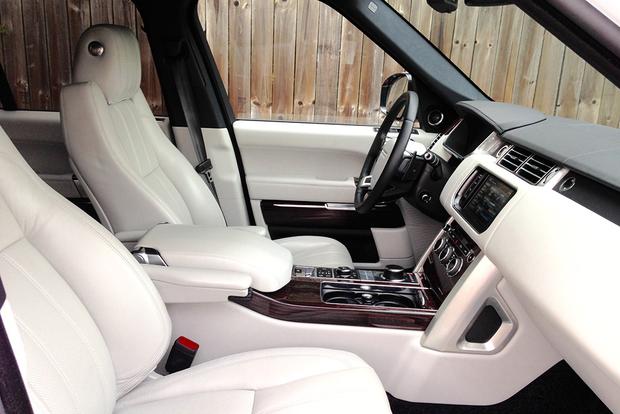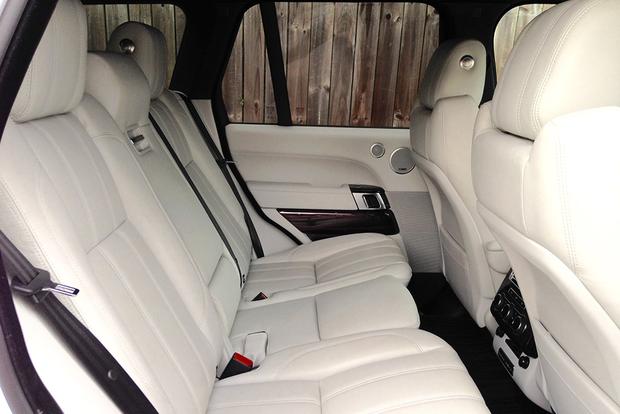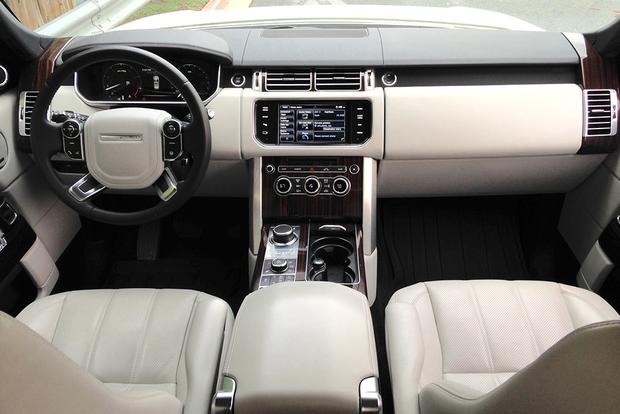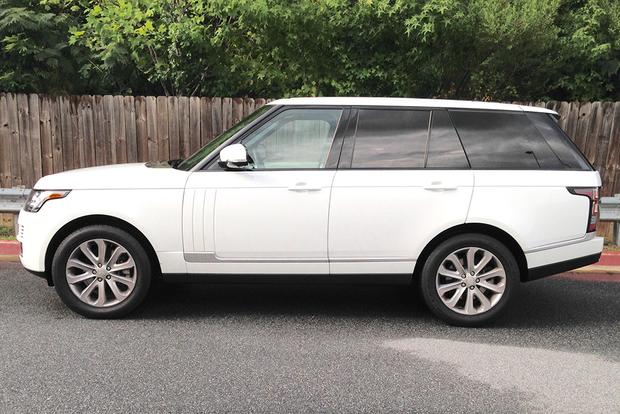 Few vehicles exude luxury like the Range Rover. Formerly a go-anywhere off-roader, the Range Rover now touts some of the finest creature comforts you can get in any vehicle today -- as you might expect, considering its starting price of nearly $90,000 with shipping. But how does the Range Rover HSE perform in the real world? And how does it compare to rivals? We were interested in finding out, so we spent a week behind the wheel of a well-equipped 2015 model.
Unparalleled Luxury
After a week behind the wheel, each of our editors has come away with a new appreciation for the Range Rover. In fact, we can scarcely remember a vehicle that's earned so much praise from our staff, with comments ranging from "beautiful, inside and out" and "crafted to a higher standard" to "a rugged elegance that makes you feel very powerful."
Although some drivers don't consider the Range Rover to be a rival to luxury sedans such as the Mercedes-Benz S-Class, we think the new version has changed our minds: it's now one of the most luxurious vehicles on the market, car or truck.
Highly Impressive
And it isn't just the overall look or craftsmanship of the Range Rover that has us so enthralled. It's also smaller touches, inside and out, that constantly remind us that we're sitting inside one of the most expensive, well-heeled luxury cars on the market.
An example is the optional 29-speaker Meridian sound system, which costs a pricey $2,150 and was fitted to our test car. Our site editor, Brian Moody, referred to the system as "stunning," calling it one of the best in-car sound systems he has ever heard. "The Meridian sound system is so good," noted Brian, "that I sat in my driveway with my music-loving 13-year-old son and just listened to different songs for more than an hour." That's high praise.
And it wasn't just the sound system. One editor, Tommy, noted that the SUV felt "surefooted" on wet pavement during heavy rainstorms. Another, Dwight, commented that the excellent interior justifies the Range Rover's huge price tag. A third, Ben, called the Range Rover a "bespoke vehicle, through and through, with creature comforts galore." And everyone had good things to say about the size and readability of the SUV's 12.3-inch center screen.
Some Small Drawbacks?
With that said, the Range Rover HSE suffered from a few small drawbacks, as does just about every vehicle we test.
Nearly everyone cited the infotainment system as an item that could be improved, for instance, noting that it's "not as intuitive" as other systems on the market. We were also a little disappointed to discover that the rear seats don't lean back for enhanced comfort. And we didn't find the Range Rover to be quite as rewarding behind the wheel as the Cadillac Escalade, which offers more steering feedback, a little less body lean and the unmistakable rumble of a powerful V8.
Our Take
As Ferris Bueller said about the Ferrari 250 California Spider owned by his friend Cameron's father: "If you have the means, I highly recommend picking one up."
Unfortunately, in this case, "if you have the means" is a bit of a stretch. Our test model came to nearly $97,000 with shipping, which makes it one of the priciest SUVs on the market, rivaled only by high-end models such as the Mercedes G-Class and top-level versions of the Porsche Cayenne. And while the latest Range Rover has recently been holding its value well as demand has stayed strong, we suspect that won't last forever.
If you can justify the price tag -- and the ensuing depreciation hit -- we do indeed highly recommend buying a 2015 Range Rover HSE, as there are few other models on the market that offer its impressive array of equipment and features. If not, you can buy a Cadillac Escalade, an Infiniti QX80 or a Toyota Land Cruiser, all of which offer roughly the same experience. But we suspect you'll still look at Range Rovers with a jealous glance when you see them on the street.