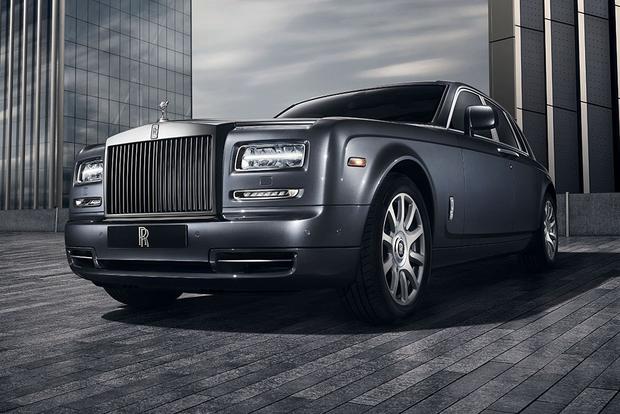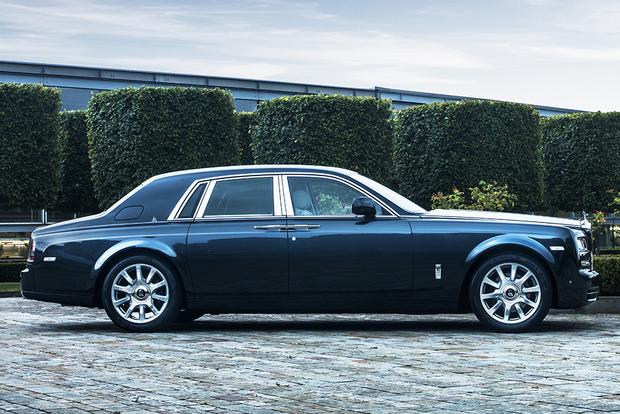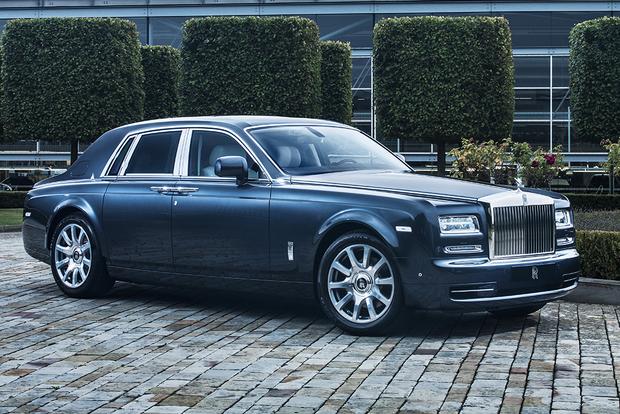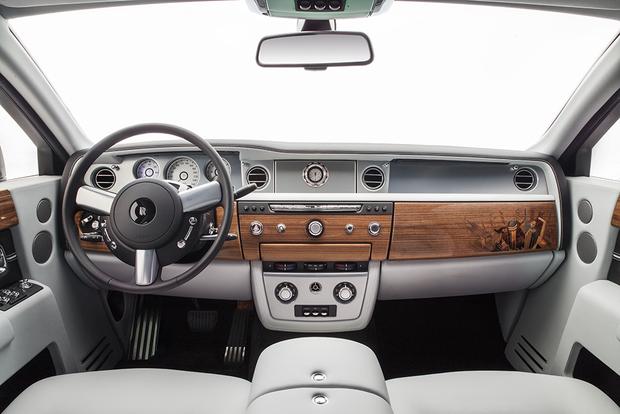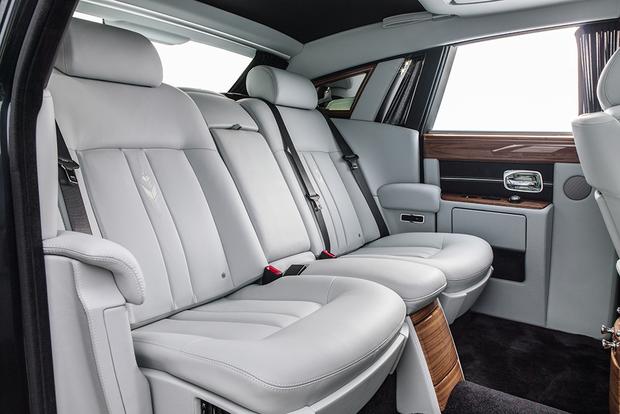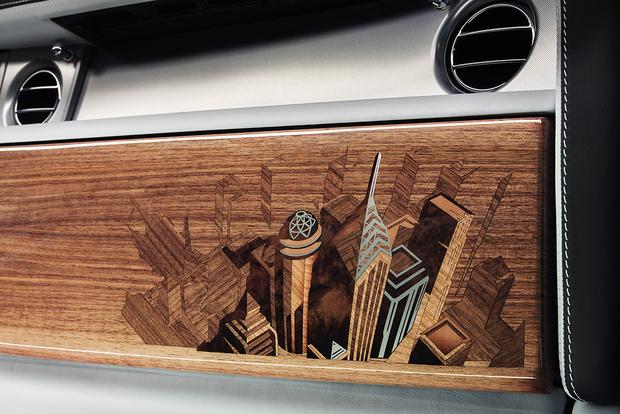 What's New for 2015?
The 2015 Rolls-Royce Phantom is largely unchanged for the latest model year, save for a few minor trim and equipment revisions.
What We Like
Amazing presence; tremendously powerful engine; wide array of high-end features and equipment
What We Don't
Hugely expensive, even for a Rolls; interior feels a bit dated; massive depreciation
Overview
The 2015 Rolls-Royce Phantom is one of the ultimate luxury cars on the market. Offered in four different versions, it's often considered the last word in high-end opulence among modern cars, as you might expect given its enormous price tag.
Let's start with that price tag. A base-level Rolls-Royce Phantom sedan, which is really anything but basic, starts around $405,000 with shipping. Upgrade to the 2-door Phantom Coupe, and you should expect to pay around $435,000 including destination. The convertible Phantom Drophead Coupe and the long-wheelbase Phantom EWB (extended wheelbase) are even pricier. Expect to pay around $480,000 before options.
That's right, even at 400 grand, you don't get everything standard. Instead, the Rolls-Royce Phantom is offered with a wide array of high-end features and options, including a rear theatre entertainment system, a rear bar, a rear humidor, a refrigerator, a Starlight headliner and much more.
What does come standard? Every Phantom features a series of luxurious items such as a power-closing trunk, a slew of exterior cameras, front and rear parking sensors, 21-inch alloy wheels, dual-zone automatic climate control, and heated front and rear seats. There's also a 6.7-liter V12 that makes an impressive 453 horsepower and 531 lb-ft of torque.
The 2015 Rolls-Royce Phantom isn't for everyone, but for a lucky few buyers who want to enjoy the best in high-end luxury, it's hard to outdo.