Car Comparison
2015 Subaru Forester vs. 2015 Nissan Rogue: Which Is Better?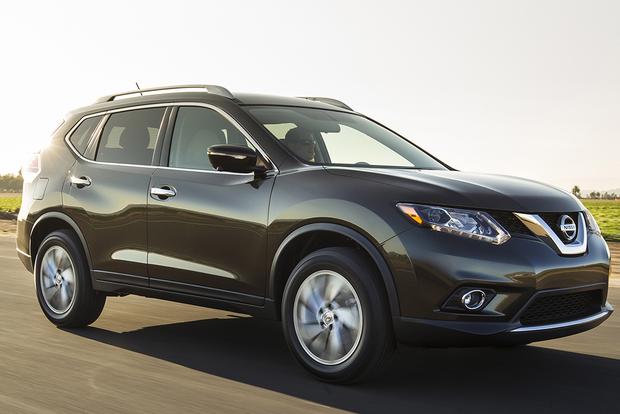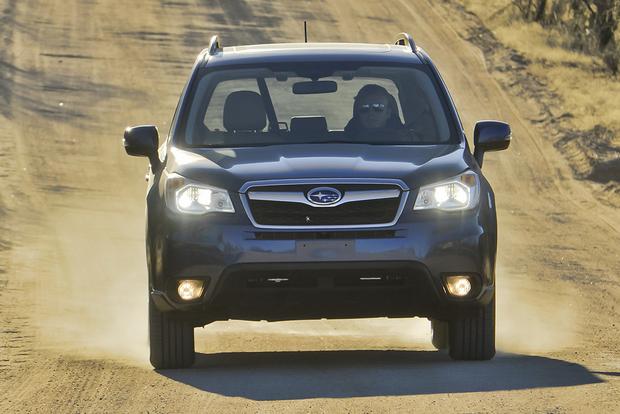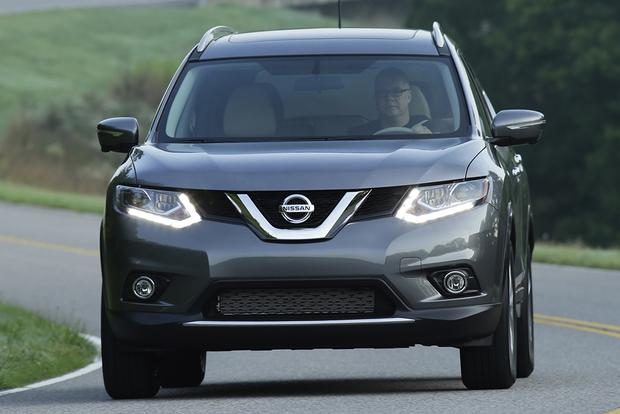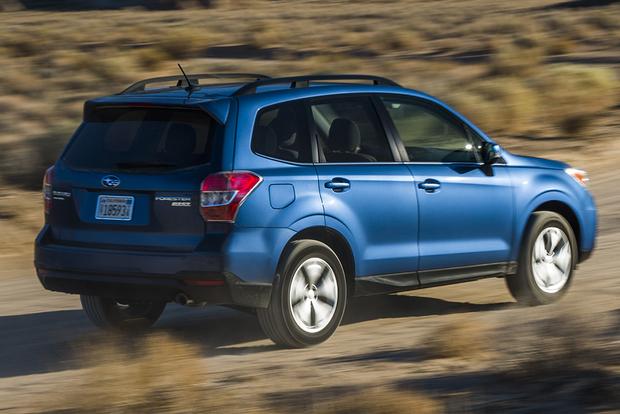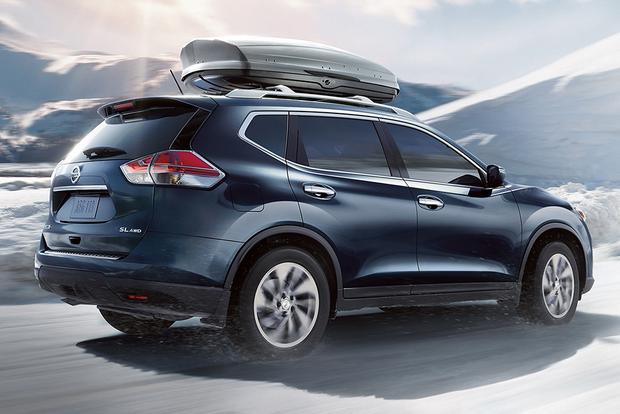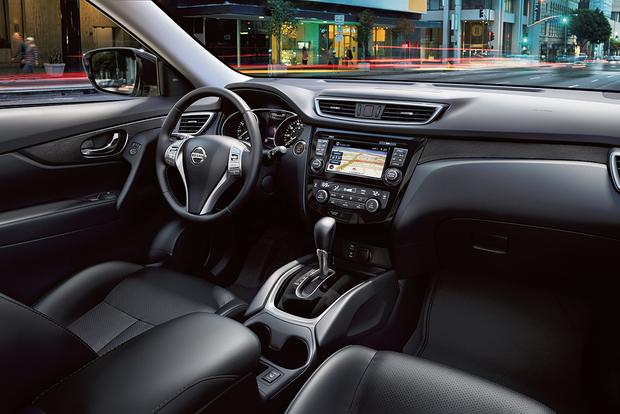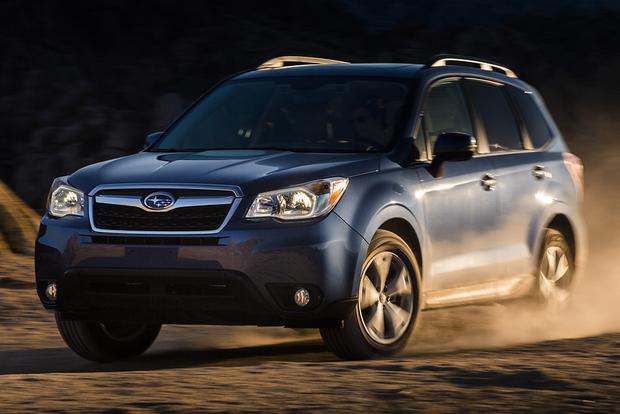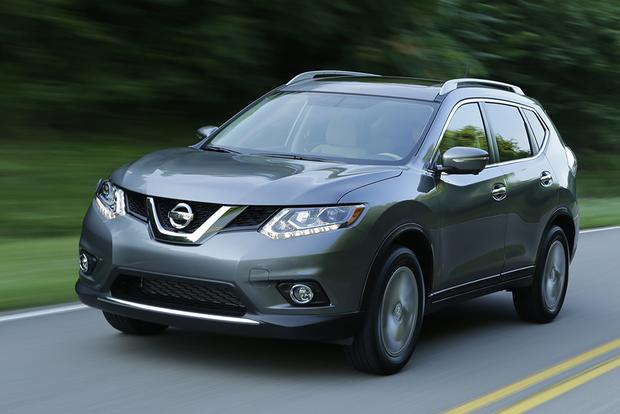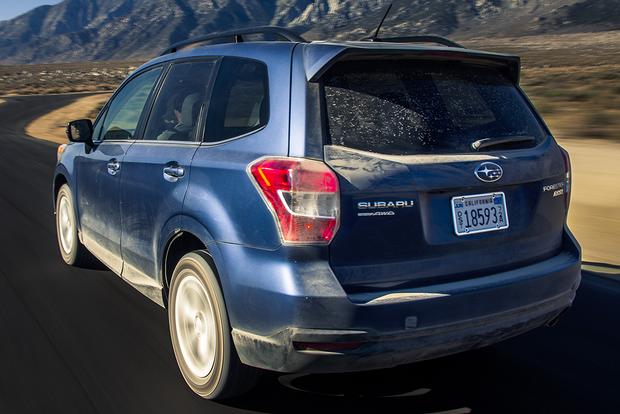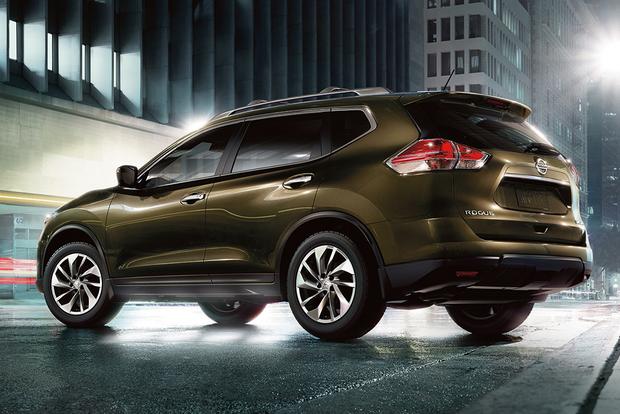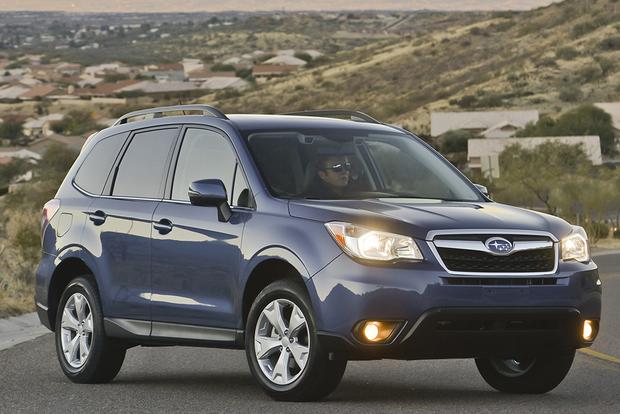 There are many great choices among today's ever-expanding crop of compact SUVs and crossovers. Two of the best models on sale are the 2015 Nissan Rogue and the 2015 Subaru Forester, both of which were recently redesigned to offer more room, more features and better gas mileage. But which one is better? To find out, we've taken a close look at both crossovers in several key categories. But first, let's see what's new with the Forester and the Rogue for the latest model year.
2015 Subaru Forester
Following a complete redesign for 2014, the Forester receives only minor changes for 2015, including a standard backup camera and larger alloy wheels for the 2.5i Touring model.
2015 Nissan Rogue
Fully redesigned for 2014, the Rogue is unchanged for the 2015 model year.
Reliability
Reliability experts at J.D. Power awarded the latest Forester an average three circles out of five in the firm's Power Circle Rating. By comparison, the new Rogue earned four circles, indicating better-than-average reliability.
Neither crossover has an advantage in warranty coverage. Both offer 3 years or 36,000 miles of bumper-to-bumper protection, and 5 years or 60,000 miles of powertrain coverage. Still, based on the Rogue's higher J.D. Power score, we're handing this category to the Nissan, though the Subaru Forester nips at its heels in terms of dependability.
Fuel Economy
The Rogue offers only one engine: a 170-horsepower 2.5-liter 4-cylinder mated to a continuously-variable automatic transmission (CVT). Fuel economy stands at 26 miles per gallon in the city and 33 mpg on the highway with front-wheel drive, or 25 mpg city/32 mpg hwy with all-wheel drive (AWD).
The Forester, on the other hand, offers two engines. Standard is a 170-hp 2.5-liter 4-cylinder, which comes with manual or automatic transmissions and standard AWD. Manual models get 22 mpg city/29 mpg hwy, while the automatic returns 24 mpg city/32 mpg hwy. Drivers looking for more power can also get the Forester with a 250-hp turbocharged engine. Only offered with a CVT, that model returns an impressive 23 mpg city/28 mpg hwy.
The Rogue's gas mileage ratings are better than the Forester's, but since the Forester offers standard AWD to the Rogue's standard front-wheel drive, that's to be expected. When you compare AWD models, fuel economy ratings are almost perfectly in line. Still, we have to give this category to the Rogue by a hair.
Safety
In government crash tests, the Forester scored a perfect five stars overall to the Rogue's four stars. We're a little troubled by the Rogue's frontal crash-test score, which was an average three stars, an unusually low rating for a mainstream crossover like the Rogue. In testing carried out by the nonprofit Insurance Institute for Highway Safety (IIHS), however, the Rogue was named a Top Safety Pick. But it fell just behind the Forester's Top Safety Pick+ rating, since the Forester offers forward crash-prevention technology.
To get more specific about that technology, while the Rogue offers a forward-collision warning system, the Forester offers such a system with an additional automatic-braking feature that can stop the car before an impending accident. Other technology, such as a lane-departure warning system and a blind spot monitor, are the same on both crossovers, though we admit that we prefer the Rogue's available 360-degree camera to the Forester's traditional backup camera.
Overall, we think the Forester is a little safer than the Rogue, thanks to its better front-crash prevention system and its higher crash-test scores. But we admit that the Rogue's 360-degree camera is appealing.
Technology
Both the Forester and the Rogue offer easy-to-use infotainment systems with Bluetooth Audio, app integration and large, legible touchscreens. Both crossovers also share other key features, including a standard backup camera, an available navigation system and a wide range of safety tech.
But there are a few differences. For example, only the Forester offers xenon headlights and a forward-collision alert system with automatic braking. And only the Rogue offers a 360-degree camera that makes easy work out of driving in tight spots.
So which one is better? In our opinion, technology is a little too close to call. The crossovers offer highly similar equipment, along with a few unique options; it'll be up to you to determine which SUV's unique options best fit your situation.
Value
You probably won't be surprised to discover that the Forester and the Rogue are virtually dead-on in terms of cost and equipment. High-level Forester models can get more expensive, but that's only because the Subaru offers a more powerful engine, while the Rogue doesn't. The Rogue does, however, have one trump card over the Forester: an available third-row seat, which can be a coveted feature for drivers constantly hauling around entire families, or for those who occasionally have carpool duty.
AutoTrader's Advice
It's hard to choose a winner between the 2015 Nissan Rogue and the 2015 Subaru Forester. The Rogue is slightly more reliable, and it returns slightly better gas mileage. The Forester touts slightly better safety ratings and a few extra features, not to mention a more powerful optional engine. So which one would we choose?
For our money, we'd take the Rogue. Its J.D. Power reliability rating is comforting, and its gas mileage scores are a little stronger with AWD, and even better if you can get by with front-wheel drive. We also like the available 360-degree camera and the optional third-row seating. Admittedly, there are lots of excellent traits to love about the Forester, and we certainly wouldn't be disappointed with one. But we think the Rogue is a bit more compelling.