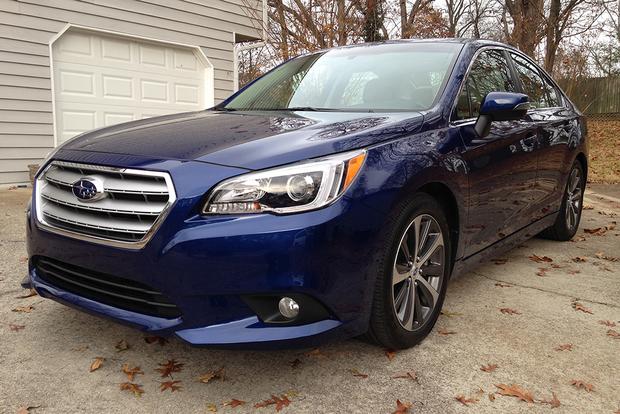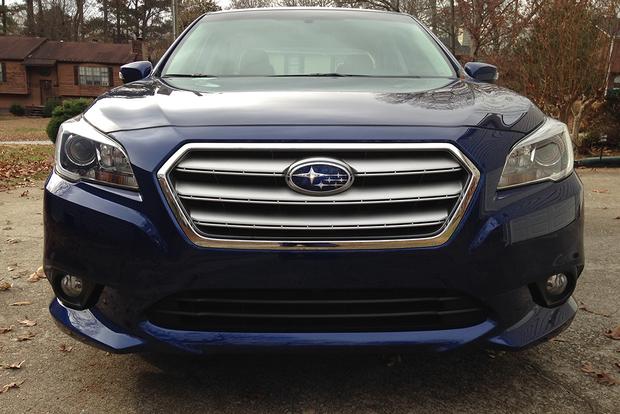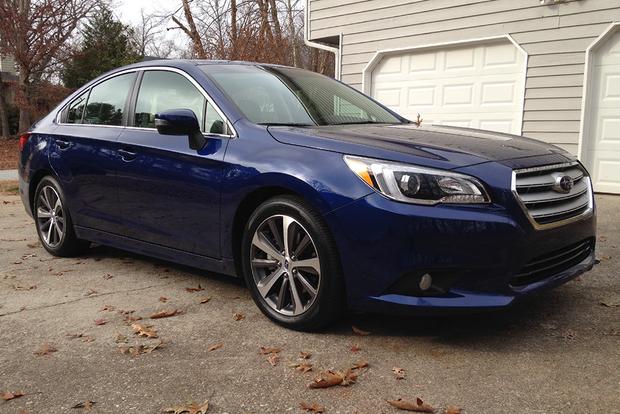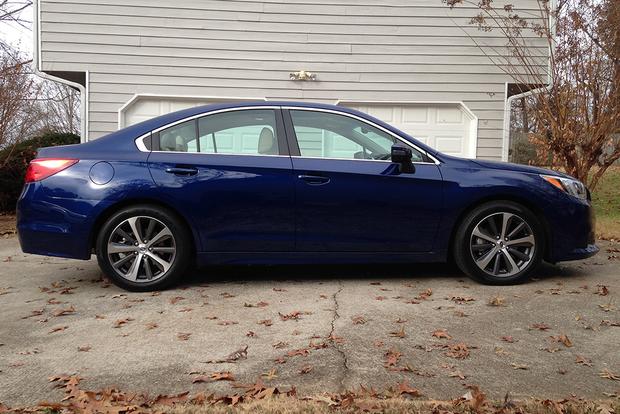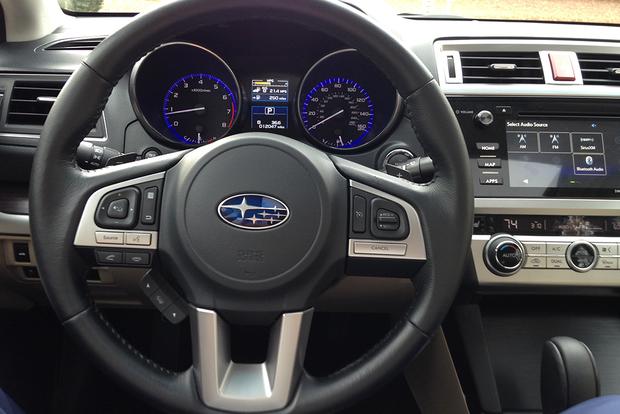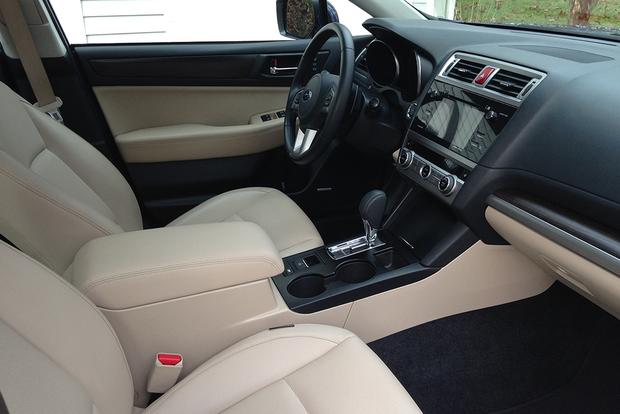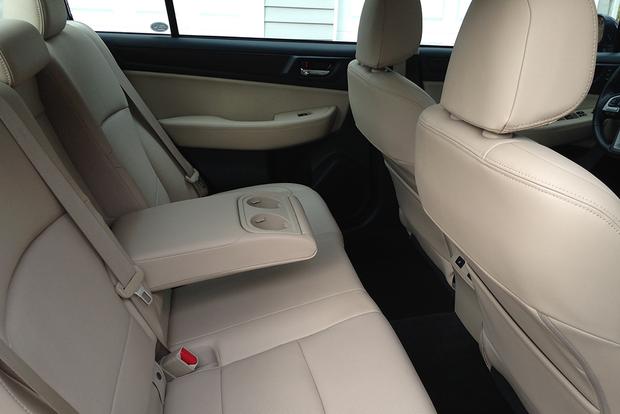 If you're looking for a new midsize sedan, you might be considering the Honda Accord, Toyota Camry or Ford Fusion, or maybe the Mazda6 or Hyundai Sonata. But what about the newly redesigned 2015 Subaru Legacy? Over the years, the Legacy has never been able to attract as many buyers as mainstream models, despite standard all-wheel drive, reasonable pricing and a reputation for durability, but the all-new 2015 Legacy is Subaru's attempt to change that. Is the new model worth a spot on your midsize sedan shopping list? We spent a week behind the wheel of a Legacy 3.6R to find out.
This Is a Subaru?
Over the years, we've come to know Subaru as a no-nonsense automaker that builds simple, straightforward cars with few frills. That's why virtually everyone who drove the all-new Legacy was surprised by what it offered: a stylish exterior and a modern, high-tech interior with all the bells and whistles you'd expect from virtually any other mainstream family sedan, including a wide range of cutting-edge safety technology.
"This is the nicest interior in a Subaru I've seen so far," said Tommy, one of our staffers, who spent several days with the car. "The interior is nice and not overdone," he added, noting that the car had plenty of legroom in front and in back.
Tommy wasn't alone in his interior praise. Another staffer, Dwight, applauded the cabin's Subaru-style simplicity, but noted that the all-new infotainment system is "bright, colorful and easy to use." He, too, noted that the Legacy's cabin offers plenty of room.
But interior styling wasn't the only design-related item worth mentioning. Several of our staffers also praised the sedan's exterior lines, with comments ranging from "handsome and understated" to "lean and less bubbled" than the unusually styled outgoing model. In essence, this is indeed a Subaru, but a Subaru with a lot more style than we typically expect.
Refined, Comfortable and Easy to Use
Another trait that nearly everyone noticed about our 2015 Subaru Legacy test car: The ride is more refined and comfortable than usual. This, too, is surprising coming from Subaru, as we're typically used to a mainstream driving experience that occasionally borders on low budget. But the latest Legacy handles bumps with ease, with one driver calling the suspension "immaculate" on a 1-mile washboard gravel road.
In keeping with its enhanced levels of comfort and refinement, the all-new Legacy is also very easy to use. Specifically, we're referring to the car's infotainment system, which has traditionally been a sore spot for Subaru. That's no longer the case, as the new system is simple, quick to respond and clear with its directions and displays. We're happy that Subaru has finally joined the growing list of automakers with intuitive, easy-to-use infotainment technology.
And the Engine?
Unfortunately, this isn't a sports car, so don't expect it to channel an inner WRX STI. Even our 3.6R model, with the Legacy's more powerful 256-horsepower 3.6-liter 6-cylinder, rather than the 174-hp 4-cylinder, offers only slightly above average acceleration. We suspect the reason for this is that the Legacy's CVT automatic is tuned for fuel economy rather than acceleration. Fortunately, it certainly delivers: The Environmental Protection Agency (EPA) says 20 miles per gallon in the city and 28 mpg on the highway, and our own test drivers saw about 25.3 mpg after a week of driving.
Our Take
For once, Subaru has finally created a midsize sedan that can rival the best models from mainstream brands such as Honda, Ford, Toyota and Hyundai. Whether buyers will accept the latest Legacy as a competent, capable rival to those cars remains to be seen. We suspect it will have a lot to do with Subaru's level of marketing for the all-new Legacy. But whether the sales figures show it, this Legacy is finally ready for the big leagues.