Editor's note: You may want to read more of Autotrader's model vs. model comparison car reviews as well as the 2015 Subaru Legacy review and the 2015 Mazda6 review.
If you're interested in a midsize sedan, you're probably considering all the usual suspects, including the Toyota Camry, Honda Accord, Ford Fusion, Nissan Altima and Hyundai Sonata. While those are all excellent vehicles, we implore you to also add the 2015 Subaru Legacy and the 2015 Mazda6 to your shopping list — two models that recently asserted themselves as some of the best newcomers in the midsize-sedan segment. But which one is better? We've created a close comparison to find out, but first let's see what's new with both cars for the 2015 model year.
2015 Subaru Legacy
The Legacy is fully redesigned for the 2015 model year. Changes include revised styling, updated transmissions, new features, enhanced technology, an improved interior and better gas mileage. See all 2015 Subaru Legacy models available near you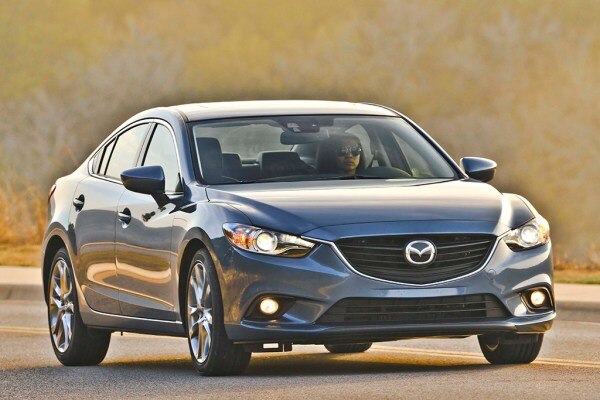 2015 Mazda6
Following a full redesign last year, the Mazda6 largely stands pat for 2015 — save for a few minor changes to standard and optional equipment. See all 2015 Mazda6 models available near you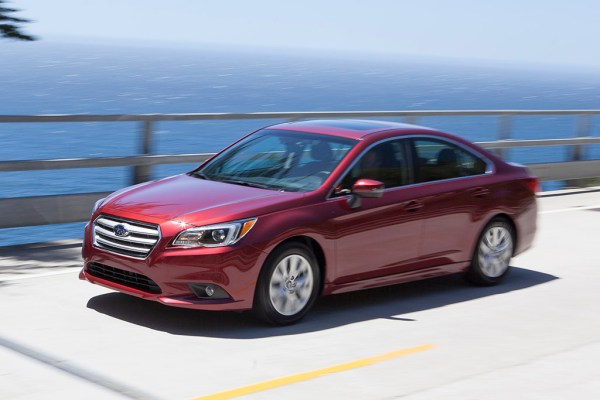 Reliability
Unfortunately, the latest Subaru Legacy is too new for reliability ratings from the experts at J.D. Power, but last year's model earned four circles in the firm's Power Circle Ratings, indicating better-than-average reliability — that's a good sign for the latest model year. By comparison, the latest Mazda6 also earned four circles, indicating the same better-than-average reliability.
When it comes to warranty length, the two cars offer identical coverage: 3 years or 36,000 miles of bumper-to-bumper protection, plus 5 years or 60,000 miles of powertrain coverage. As a result, this category is a tie.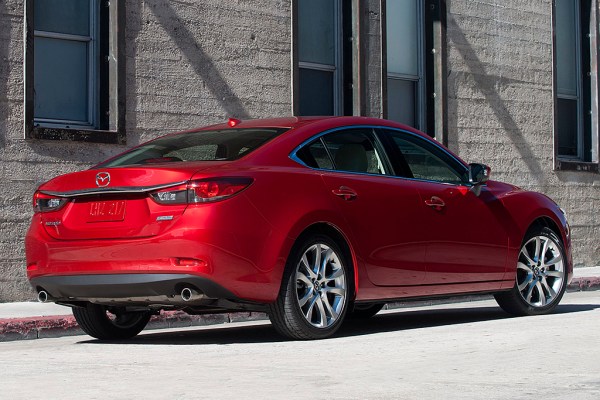 Fuel Economy
The Mazda6 offers only one engine: a 184-horsepower 2.5-liter 4-cylinder that returns up to 26 miles per gallon in the city and 38 mpg on the highway or 28 mpg city/40 mpg hwy with the optional i-ELOOP feature.
The Legacy's base engine also offers excellent mileage, but it can't quite reach the Mazda's numbers: It touts up to 26 mpg city/36 mpg hwy from the standard 175-hp 2.5-liter 4-cylinder engine. It's worth noting, however, that t
he Legacy achieves this number with standard all-wheel drive — an important feature the Mazda doesn't even offer. Still, drivers who prioritize fuel economy will want to choose the Mazda6, even if both of these cars are at the top of the midsize-sedan segment.
Safety
Both the Subaru Legacy and the Mazda6 earned a perfect 5-star overall crash safety rating from the federal government's National Highway Traffic Safety Administration, although the Legacy topped the Mazda in individual crash tests. Both cars also earned excellent Top Safety Pick+ safety ratings from the nonprofit Insurance Institute for Highway Safety.
When it comes to safety features, both the Mazda6 and the Subaru Legacy tout truly impressive levels of equipment. In an age where some high-priced luxury vehicles don't offer all the latest safety gadgets and technology, the Mazda6 and Subaru Legacy have it all, including blind spot monitoring systems, forward-collision alert, lane-departure warning, backup cameras, rear cross-traffic alert and more. We think the Legacy earns a very small victory in this category by offering everything at a slightly lower price than the Mazda, but otherwise, these two cars seem to have crashworthiness and safety equipment down pat.
Technology
In today's highly competitive midsize-sedan world, automakers have to stay up to date on technology or they'll be run over by the competition — and the Mazda6 and Subaru Legacy do just that.
As a result, there's not much separating these two sedans in terms of technology. Both offer all the safety features we just mentioned, along with impressive convenience options such as adaptive cruise control, keyless entry and access, and more. The few options these cars are missing — the Subaru doesn't have automatic high beams, for instance, while the Mazda doesn't offer heated rear seats — are minor omissions that are unlikely to make a huge difference to most car shoppers.
Value
Midsize-sedan pricing is more competitive than ever before, and few cars prove that like the Mazda6 and the Subaru Legacy. Base prices are only $200 apart, and that difference stays relatively similar as you go up through the models' trim levels and option packages.
The Legacy's big advantage, however, is its standard all-wheel drive, which is an important feature for many drivers but one that isn't even offered in the Mazda6. The same goes for a more powerful engine: The Legacy offers it, and the Mazda doesn't. And we've already covered the fact that Subaru's safety features are more affordable than the Mazda's. When you combine these advantages, the Subaru is the clear winner when it comes to value.
Autotrader's Advice
The 2015 Subaru Legacy and the 2015 Mazda6 are two of the most recent shining stars in the midsize-sedan segment, and it's truly hard to pick between them. Yes, the Legacy has standard all-wheel drive and less-expensive safety features, but the Mazda touts better gas mileage, improved handling and a downright gorgeous appearance. So which one do we pick?
This one is almost too close to call — but not quite. The Subaru wins by a hair because it offers slightly better crash-test results, less-expensive safety features, standard all-wheel drive and an optional 6-cylinder engine. But this is hardly a major victory: We think the Mazda6 is still worthy of your consideration, and a slightly better deal on the Mazda could easily sway us to pick it over the Legacy.
Find a Used Subaru Legacy for sale