Car Comparison
2015 Subaru Legacy vs. 2015 Toyota Camry: Which Is Better?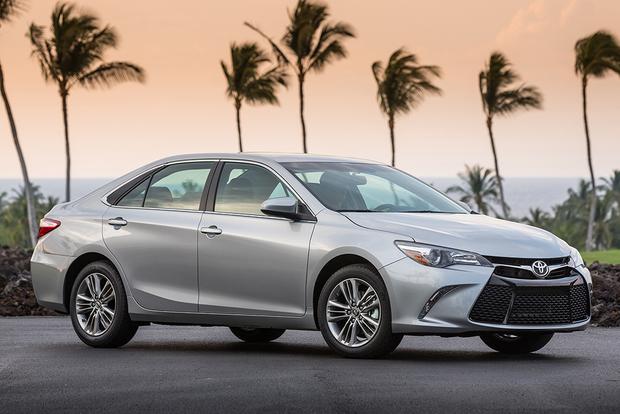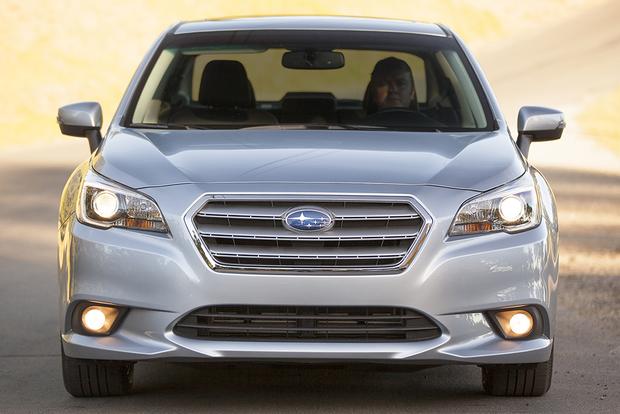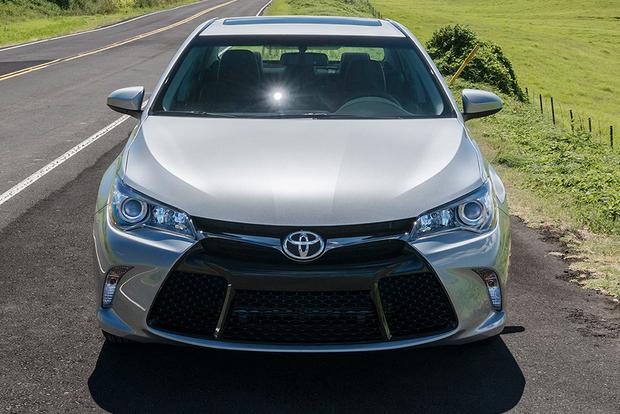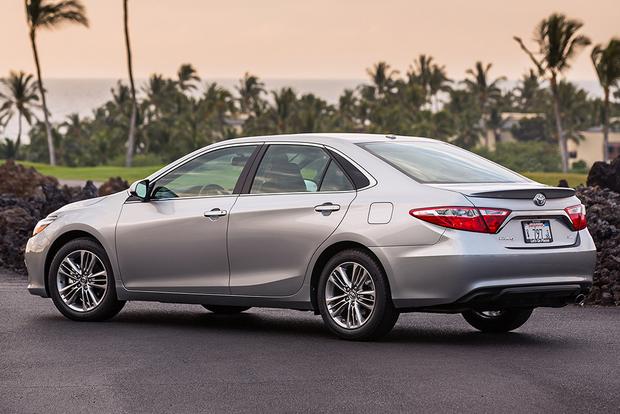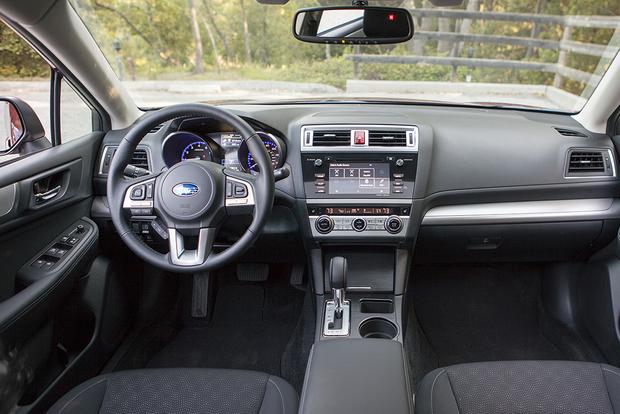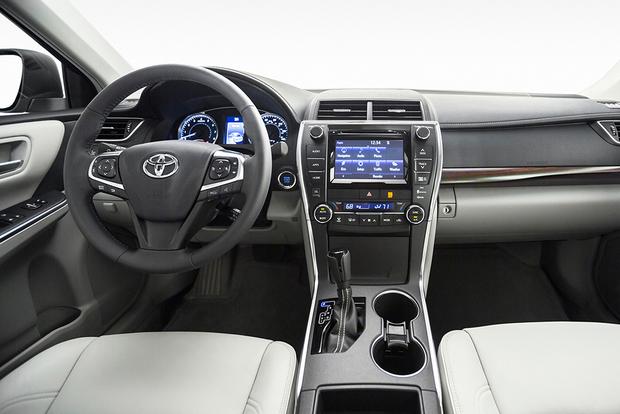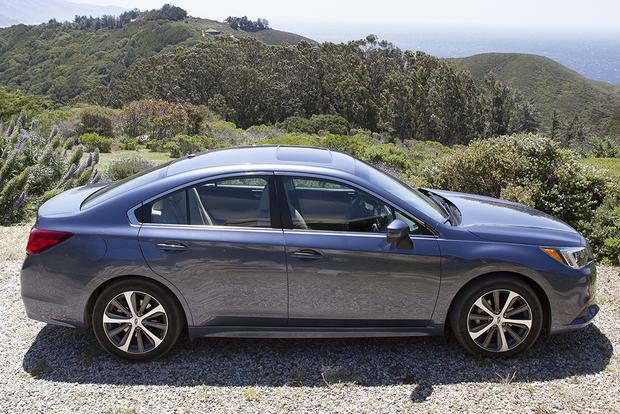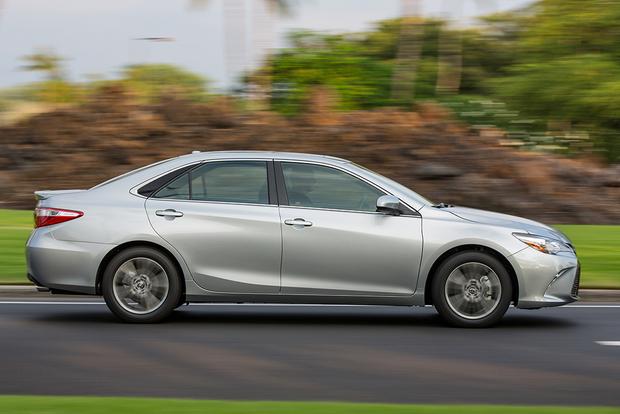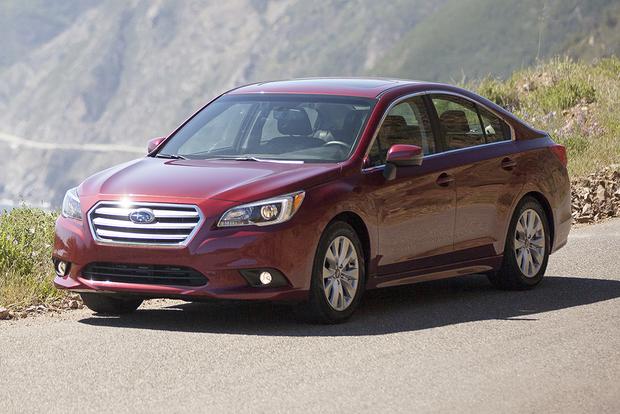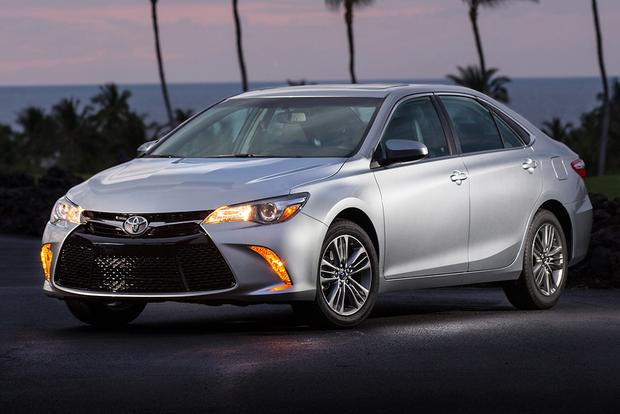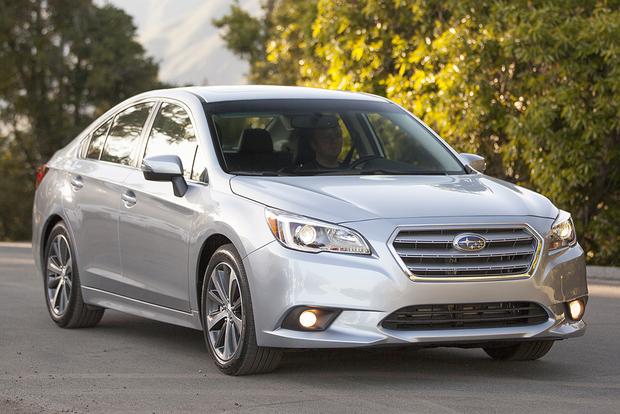 If you're searching for a new midsize sedan, we strongly suggest that you check out the 2015 Subaru Legacy and the 2015 Toyota Camry. These two sedans were recently revised to offer a wide range of new features, technology and safety equipment, and they boast sporty, efficient powertrains, but which one is better? We've taken a close look at both models to find out, but first, let's see what's new for the latest model year.
2015 Subaru Legacy
The Subaru Legacy is completely redesigned for the 2015 model year. In addition to new exterior styling, a revised interior and more passenger space, the latest Legacy touts several new safety and technology features.
2015 Toyota Camry
Although the Camry isn't fully redesigned for 2015, it comes close. The sedan is heavily revised with a totally new exterior look, an upgraded interior and improvements to the car's handling and driving experience. The latest model year also sees the addition of a few new safety features.
Reliability
Unfortunately, both the Camry and the Legacy are too new for industry experts at J.D. Power to provide reliability rankings. However, both models carry over powertrains from last year, which suggests that reliability ratings for 2015 should be largely the same. That's good news for shoppers interested in a dependable sedan, since both the Camry and the Legacy earned four circles, indicating above-average reliability in J.D. Power's Power Circle Ratings.
When it comes to warranty length, the Legacy and the Camry offer roughly the same thing: 3 years or 36,000 miles of bumper-to-bumper protection and 5 years or 60,000 miles of powertrain coverage. Due to the similar J.D. Power ratings from 2014 and the identical warranties, we see no clear winner in terms of reliability.
Fuel Economy
The Legacy offers two powertrains: a 2.5-liter 4-cylinder and a 3.6-liter 6-cylinder. The 4-cylinder puts out 175 horsepower and returns 26 miles per gallon in the city and 36 mpg on the highway, while the 6-cylinder generates an impressive 256 hp and returns 20 mpg city/28 mpg hwy.
The Camry also offers two gas engines: a 2.5-liter 4-cylinder and a 3.5-liter V6. In the Camry, the 4-cylinder makes 178 horses and returns 25 mpg city/35 mpg hwy, placing its fuel economy figures just shy of the Legacy's numbers. Gas mileage for the Camry's 268-hp V6 is stronger, however; it offers up to 21 mpg city/31 mpg hwy.
For drivers especially interested in gas mileage, the Camry has an extra trick up its sleeve: a hybrid model, dubbed simply the Camry Hybrid. Thanks to a 200-hp 2.5-liter hybrid 4-cylinder, Camry Hybrid models offer up to 43 mpg city/39 mpg hwy, a big improvement over most mainstream sedans.
Our take on fuel economy is this: If you're interested in a nonhybrid model, both the Camry and the Legacy offer roughly the same gas mileage, but if you want to spend extra for better fuel economy, only the Camry touts an extra-efficient hybrid variant.
Safety
In government crash tests carried out by the National Highway Traffic Safety Administration (NHTSA), both the 2015 Subaru Legacy and the 2015 Toyota Camry earned a perfect five stars overall. The Legacy's ratings were especially impressive. It earned five stars in every NHTSA category, a rarity even among today's safest cars.
When it comes to safety equipment, both the Camry and the Legacy have just about everything that you'll want or need to keep safe in a collision or prevent you from crashing in the first place. Standard on both cars are side-curtain airbags and a backup camera, while options include lane-departure warning, rear cross-traffic alert, a blind spot monitoring system and more. Both cars also offer adaptive cruise control and a forward-collision warning system that can even apply the brakes in the event of an impending collision.
As a result, we don't find either car to be especially safer than the other. Instead, we think that both of these cars are two of the safest midsize sedans on the road.
Technology
Thanks to their recent redesigns, the Camry and the Legacy offer some of the best technology on the market. Both come standard with 6-inch touchscreens, for example, while 7-in screens are optional in either car. Both offer smartphone-app integration, voice-activated navigation systems and an impressive array of available safety technology. Neither car comes with any clear high-tech advantages over the other.
As with previous categories, we have to consider this one a tie: Both the Camry and the Legacy offer roughly the same level of technology, with few distinct features.
Value
One important item we didn't mention above is that the Subaru Legacy features standard all-wheel drive, while the Toyota Camry comes standard with front-wheel drive. That alone makes the Legacy a little more appealing, since it essentially includes additional all-weather protection on every model.
Better yet, the Legacy is less expensive than the Camry when comparing trim levels. The Legacy starts around $22,700 with shipping, while the Camry is nearly $24,000 before destination. That gap stays roughly the same as you ascend through different Camry and Legacy models.
Which vehicle offers a better value? To us, this is an easy question. Despite all the similarities between the two cars, the Legacy offers everything a little cheaper, making it a better buy for drivers interested in getting the most for their money.
AutoTrader's Advice
The recently revised Toyota Camry and Subaru Legacy are among our favorite midsize sedans. Both offer impressive reliability, good fuel economy, lots of equipment, excellent safety records and a wide array of technology and gadgets, but the Legacy offers everything a little cheaper, and it does so with standard all-wheel drive. Although neither of these cars is a bad choice by any measure, we think that the Legacy is a slightly better option than the Camry.